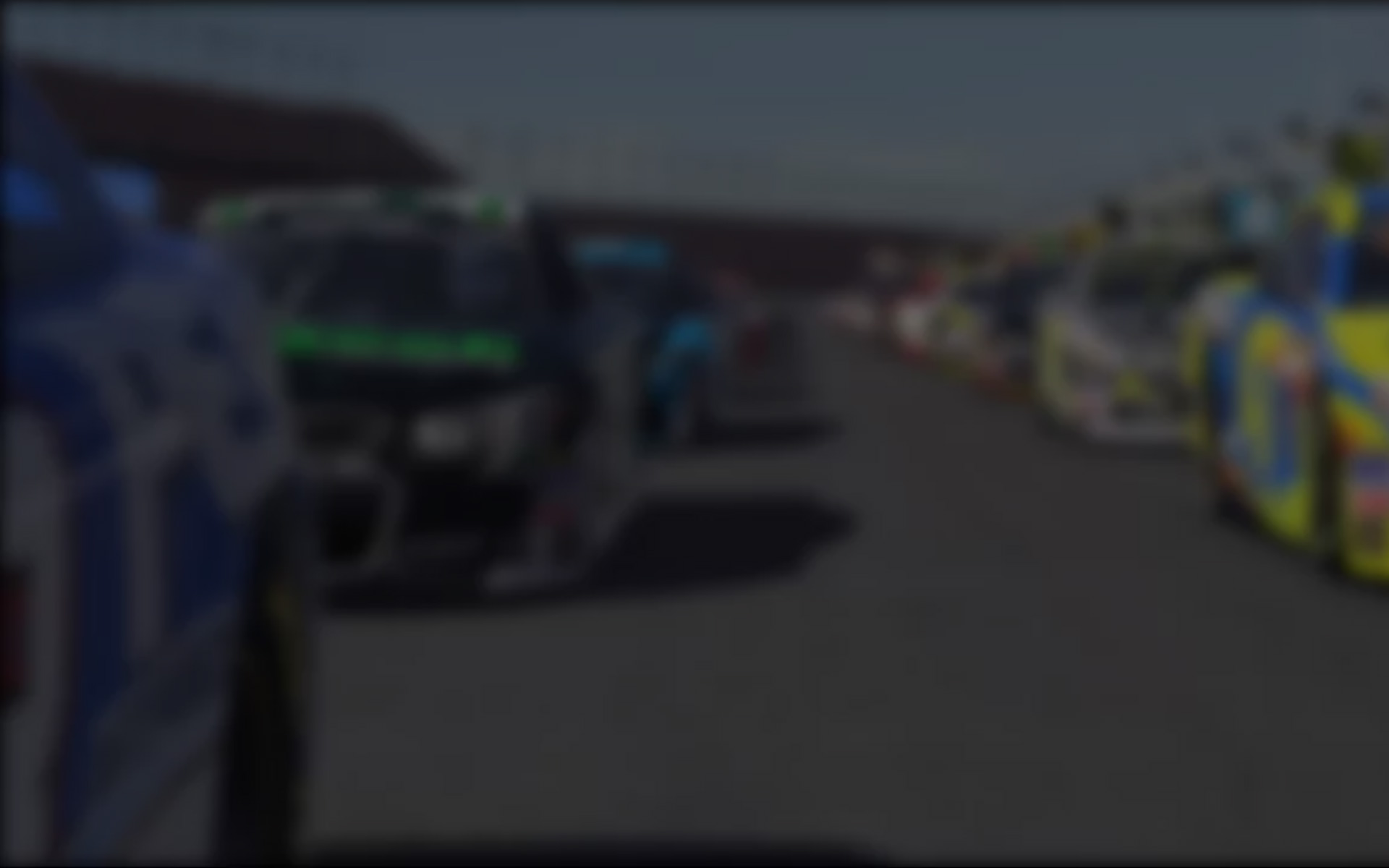 In late January I had a once-in-a-lifetime opportunity to participate in the first ever Skip Barber IndyCar Academy Shootout.  Recent graduates of the Skip Barber Three Day schools were invited to apply to participate in the Shootout and I was fortunate to be one of the 33 selected . . . at no cost!
A little background on myself:   I've loved racing ever since I was a kid, but I never had the opportunity to get involved until I graduated from college and got a real job.  In the past few years I've dabbled in the driver's seat here and there, mostly in indoor/rental karting and some SCCA club racing.  I dreamed of moving-up the ladder and was always looking for an opportunity but never found one . . . until this past weekend!
Although I don't have much physical world racing experience, I have been been active on racing sims for over 10 years, starting in Grand Prix Legends and Nascar Racing 2003, then moving on to Live For Speed before finding iRacing in 2009.  I've always felt my sim-racing has helped the physical world racing I've done.  With a free ride in the Skip Barber Racing School Summer Series on the line for the top driver in the Academy, I prepared more then ever on iRacing.  Specifically, I struggled with braking during my three day school at Lime Rock, so I upgraded to a load cell (pressure sensitive) brake and switched from left foot braking to right foot braking to accurately simulate what I would be doing in the real car.  After turning many laps on the Sebring Modified track in the virtual Skip Barber F2000 car, I felt confident in my track knowledge and car control.
So the first day of the Academy finally arrived and consisted of a vehicle dynamics talk, two autocross sessions in the Skip Barber F2000s to re-acclimate with the car and practice without penalty (which I took advantage of!), a drive around in a van, a sponsorship discussion, a track walk and the first of four on-track sessions for three of the four groups of eight drivers.  Unfortunately, I was in the fourth group and wouldn't get my first run on track until Saturday morning.  I did take the opportunity to watch the other sessions with a few of the other racers in my group and it was apparent we were up against a lot of talent and potential.  Some guys were really pushing it and laying down some solid times right out of the gate.
Without an on-track session, the highlight of the first day was IndyCar driver Townsend Bell's presentation on motorsports sponsorship.  I had heard Townsend was among the best at the business side of racing and an engaging speaker, so I was very interested to hear his story and get his insights.  I'd thought a lot about sponsorship over the last few years and Townsend's talk helped me confirm what I'd thought about and heard here and there over the years, and put all the pieces together.  It was a great opportunity to hear his presentation and pretty inspiring too
"I've always felt my sim-racing has helped the physical world racing I've done."
Saturday morning and, finally, my chance to take to the track in the first session.  After a few lead-follow laps with one of the instructors we were let loose.  For whatever reason I felt more calm and relaxed in the car then I ever have.  I started pushing pretty early and felt confident.  Everything was coming together.
The dynamics of the iRacing Barber F2000 and the real world car are pretty darned close.  The technique required to drive the car, with an emphasis on front to rear weight transfer, particularly with brake release is very similar.  And of course iRacing's laser-scanned track is very accurate — although iRacing is not going to teach you to deal with the g-forces and the bumps of Sebring's Turn One, which are so jarring that I could barely see the curb on the exit of the corner!
Anyway, things were going great until I came through Turn One and saw a car parked on line at the exit of the fastest turn on the track.  I was able to swerve and go off track to avoid it . . . but just barely.
I rolled into the pits for the required safety check and the instructor asked me if I'd seen the yellow flag.  No I hadn't!  Turn One has a long runoff and the flagging station is all the way at the end of it.  Having never been on the "real" Sebring, I neglected to scope-out the flagging stations on the van- around, the lead-follow laps or my first few laps on the track: a big mistake!  Lesson learned but, fortunately, no one was hurt and there was no carnage from the mistake.
I ended the session with a best lap of 1:22.06, third fastest in my group and fifth fastest overall.  Considering I had no experience on the track while some of my competitors did, I was very happy with the result and I knew the iRacing practice had definitely helped.
For the second session I pulled out of the pits but only made it a few corners before my car stalled and wouldn't restart!  I was stranded on track and had to change cars.  Fortunately Michael Culver, the Skip Barber CEO, happened to be at that corner and gave me a quick lift back to the pits.  There I jumped into another car and, after the mechanics helped with a quick pedal adjustment, I got on my way.
I know mechanical problems are a part of racing and something we have to deal with, so I tried to not let the situation affect me . . . but I don't know how good of a job I did.  I felt I drove "safely" and was a bit tentative in the car ending the session with my best lap over a second slower than my first session!  For the second run I'd slipped to the 12th fastest lap time overall but held on to third fastest in my group.
For the last session of the day I knew I had to drive the track with the same confidence I had in the first session. From the instructors' feedback I also knew there were a few specific places I should work on to pick-up some time.  I attacked the course and was pretty happy to turn a 1:22.335, sixth  fastest overall and P3 again in my group.
The third and final day came and there would be one more on track session.  The scores from the first two days – based on fastest lap times, average lap times and instructors' subjective ratings — were posted.  I was seventh overall, which I made me pretty happy.  But being 30 points out of the lead, it was apparent I was not going to win the grand prize unless everyone ahead of me in points crashed on their "out lap" in the final session.  But that was OK.  I just wanted to do my best in the final session and break into the 1.21s.
The session felt good and I drove the best and most consistently I had all weekend.  My best lap was 1:22.036 (!), just barely short of my goal but I'd ended the academy with competitive lap times and no spins or crashes.
With the on track sessions completed we had some down time for lunch and then listen to a few speakers while the judges submitted their points and calculated the results.
David Phillips, editor of inRacingNews.com and a motorsports journalist that I have read for years took a few minutes to speak.  It was great to chat with David over the course of the weekend and have him cover the event for Racer, racer.com and inRacingNews.com.  He even agreed to let me post my write-up of the event on inRacingNews!
Tyler Clary, Olympic gold medalist in the 200 meter backstroke in London and fellow competitor in the Academy also spoke with us.  Tyler really impressed me.  Of course people might think he was only there as some publicity stunt, but after seeing him turning competitive lap times and chatting with him, it was clear to me that he really shares the passion for racing like all of us and was deserving of his spot in the Academy.
Finally there was a Q&A session with team owner and former IndyCar racer Bryan Herta, together with current GP3 racer (and likely future star) Conor Daly.  They shared their backgrounds and what they thought it took to make it in racing.  Again it was a great experience to hear them speak.
Then the time came to announce the winner and, to nobody's surprise, it was Andre Gomes.  I knew Andre was a top sim-racer from our experience competing against each other a few years ago in the iRacing.com TDI Cup.  Having met him last fall in the Barber School at Lime Rock, I realized he would be the favorite to win the Academy Shootout.  He was on a whole other level compared to anyone else I'd ever seen; it was clear that his skills and talent on the simulator translated to the real world phenomenally well.  Congrats to Andre and I'm looking forward to seeing him win in the Skip Barber series this summer . . . and maybe further up the ladder too!
In the end, I finished in eighth place — not bad against 32 of the top aspiring racers in the country — and had a blast.  I have to thank Skip Barber Racing School, the instructors and all my competitors for making this event as great as it was.  It was a dream-come-true for me and something I will remember for the rest of my life.
Photos courtesy of Skip Barber Racing School/Brett Johnson
---
You may also like...
---