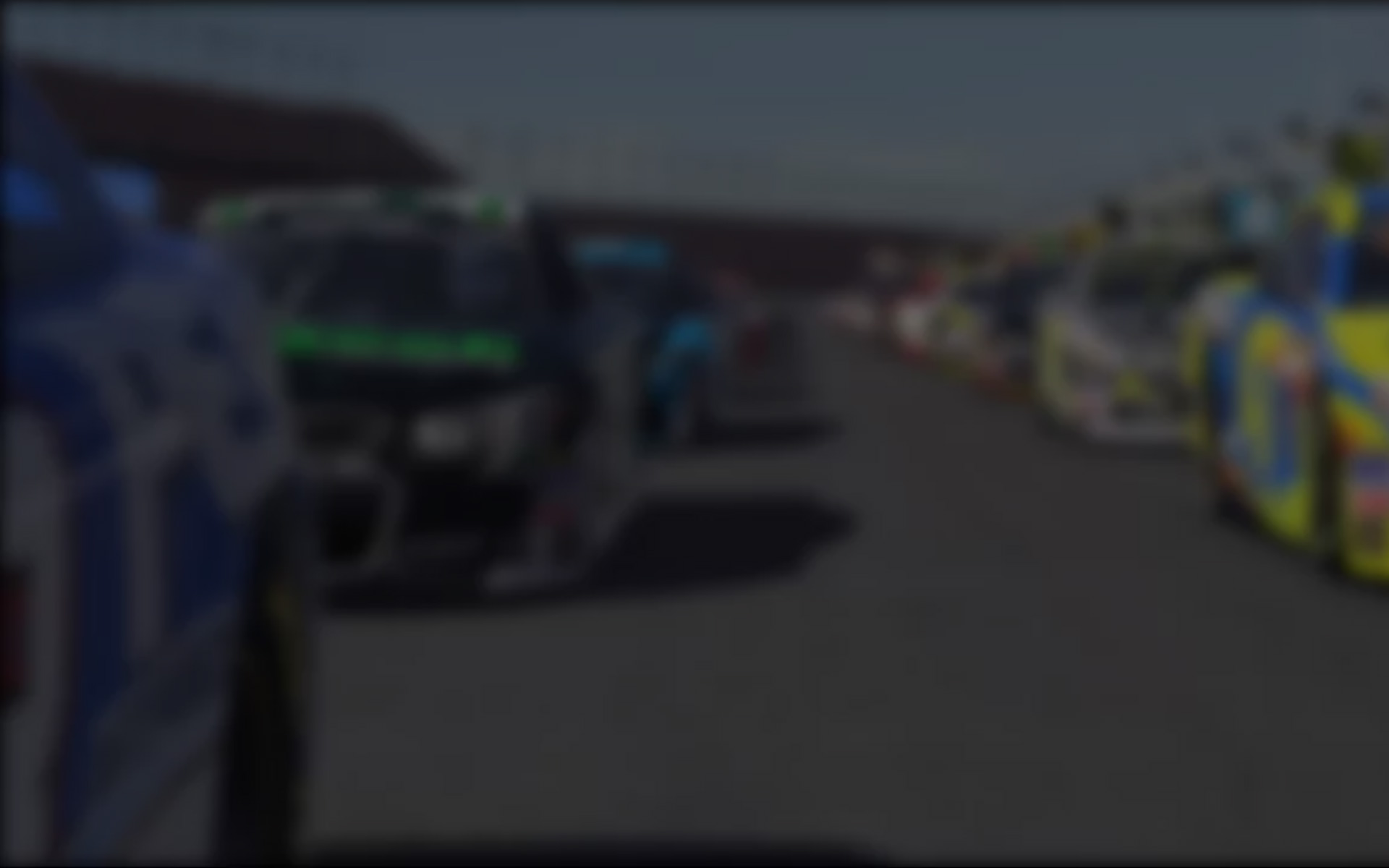 The opening round of the 2012 Season 3 for the IZOD Indycar Oval Series took place on Kentucky Speedway's 1.5 mile oval.  20 sim-racers took the green flag for the Monday Night Strength of Field race.
P1 Racing's John Paquin returned to the series after his team took a sabbatical in Season 2.  And he returned in fine style taking the evening's event, leading 90 of the 120 laps. Even though the numbers would indicate that Paquin dominated the online race, he had to battle his way back to the lead after a yellow flag came out during green flag pit stops.
"There was a comical story about the caution that put me back in 13th," Paquin explained.  "It was my teammate and friend Danno Brookins that caused it, taking me out of what would have been a big lead and putting me at the back."
The field may have thought that the giant had been vanquished, but Paquin worked his way back to the front again.
"It wound up being 30 of the most exciting laps I've had in iRacing," he said, "and a rather unique perspective as I was driving to get back to where I wanted to be."
Our winner Monday nights closed with these comments.  "There were a great bunch of friendly, and respectful drivers in that race, and I look forward to hopefully seeing it continue."
Top 10:
1 )John Paquin
2 )Terry Matthiensen
3) Jeremy Poole
4) Dave Judson
5) Jon Porzuc
6) Brandon Traino
7) Eric Vanek
8] Neffrey Aawg
9) Jeff Yeager
10) Mark Schutte
Lap Leaders:
Paquin (90), Judson (16), Poole (13), Traino (1) lap.
Lead changes: 7
Cautions: 5
Wednesday evening's SOF affair did Monday night one better — 21 starters — with Randy Freeman taking the checkered flag.  As some of the top drivers opted not to run during the midweek, the race was a wide-open nail bitter with only a couple of caution periods.
Like Paquin during the Monday race, P1's Rhawn Black had a fast race car.  Unlike his teammate however, Black would not be in Victory Lane following this race.  Black and another driver had late race contact causing both to pit and fall back, with Freeman capitalizing on their misfortune to cash-in for the win.
"This is the biggest win I've had so far and I was very fortunate to win the race," Freeman conceded.  "I knew I had a fast car and knew I could run up front.  When the wreck happened I was right behind the two of them.  I had been gaining on them and in a few laps would have chased them down.
"Rhawn came back to challenge late in the race but got loose with two laps to go and that was the end of the race.  Any SOF race is difficult to win but this one was special because of the drivers in the race.  There are so many fast drivers now, any win is a thrill.  I just try to put myself in a good position and sometimes it works out.  That is what happened in that race."
Top 10:
1)    Randy Freeman
2)    Bud Weissert
3)    Rhawn Black
4)    Eric Vanek
5)    Robert Bohanek
6)    Brian Stevens
7)    Martin Miller
8)    Chuck Eisenbarth
9)    Karl Bowlby
10)    Chris Weidner
Lap leaders:
Black (67), Freeman (31), Traino (22).
Lead changes: 6
Cautions: 2
Week Two takes the sim-racers to another 1.5 miler, this time Homestead-Miami Speedway.  Read all about it here on inRacingNews.
---
You may also like...
---