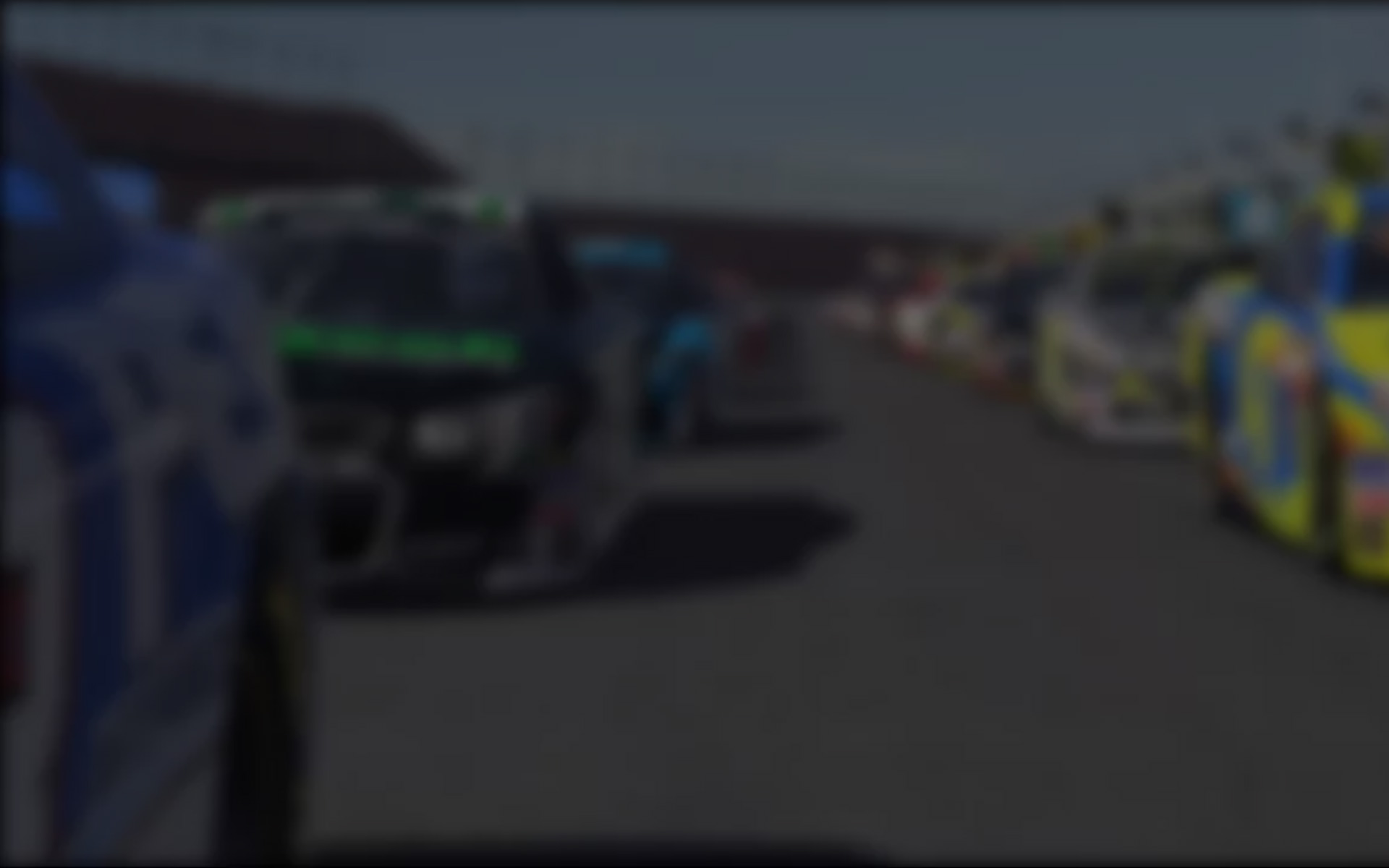 Week 11 of the season saw the NiCBS travel to Charlotte Motor Speedway. CMS is a 1.5 mile oval located in Concord, NC. Drivers traveled to the "D" shaped oval to race under the lights with hopes of knocking Richard Dusett (New England) out of the points lead. During the week, 867 drivers attempted at least one race while 283 drivers attempted at least one qualifying lap.
The weekly Strength of Field race took place at the normal time slot, 8:30pm EST on Friday night. The field had 28 drivers and an SoF of 4941, which paid 316 points to win. Dusett started the race from the pole and lead the first 11 laps before losing the lead to Jason Karlavige (Pennsylvania). Karlavige would lead 30 laps before Dusett retook the lead on lap 57 and lead the rest of the race. Dusett would finish in the lead, half a second ahead of Karlavige. Dusett scored 316 points while Karlavige scored 304 points. Armando Vargas (California) finished in the third position while Ashley Miller (Carolina) finished in the fourth position. Vargas scored 292 points while Miller scored 280 points. Brandon Buie (Atlantic) rounded out the Top Five. Buie scored 269 points for his finish. The race had five cautions for 20 laps and had eight lead changes among 3 drivers.
Click here to watch broadcast.
Dusett still sits on top of the season points standings. Dusett brought his season total to 2111 points. Matthew Wright2 (New York) still sits in the second position with 1805, 307 points behind Dusett. Aleksi Elomaa (Finland) jumped back into the Top Five after recently falling out. Elomaa has 1782 points. David Cater (Carolina) moved up to the fourth position after finishing last week in fifth. Cater has 1740 points. Rounding out the Top Five in the standings is Joe Holt (Mid-South). Holt has 1733 points and is currently six points out of the fourth position.
Dusett sat on top of the qualifying charts after turning a 28.325 second lap under the lights. Cater finished the week in the second position with a 28.364 while Joshua Laughton (California), Christopher Roberts (New York) and Ryan Luza (Texas) finished third, fourth and fifth with the same lap time of 28.384 second lap.
For the 12th and final week of the season, the NiCBS series will travel to Michigan International Speedway, a two mile superspeedway located in Brooklyn, Michigan. Dusett has the championship locked up at this point but there is a close battle for the rest of the Top Five. Who will win the battle for the second position in points? Find out next week at InRacingNews!
---
You may also like...
---