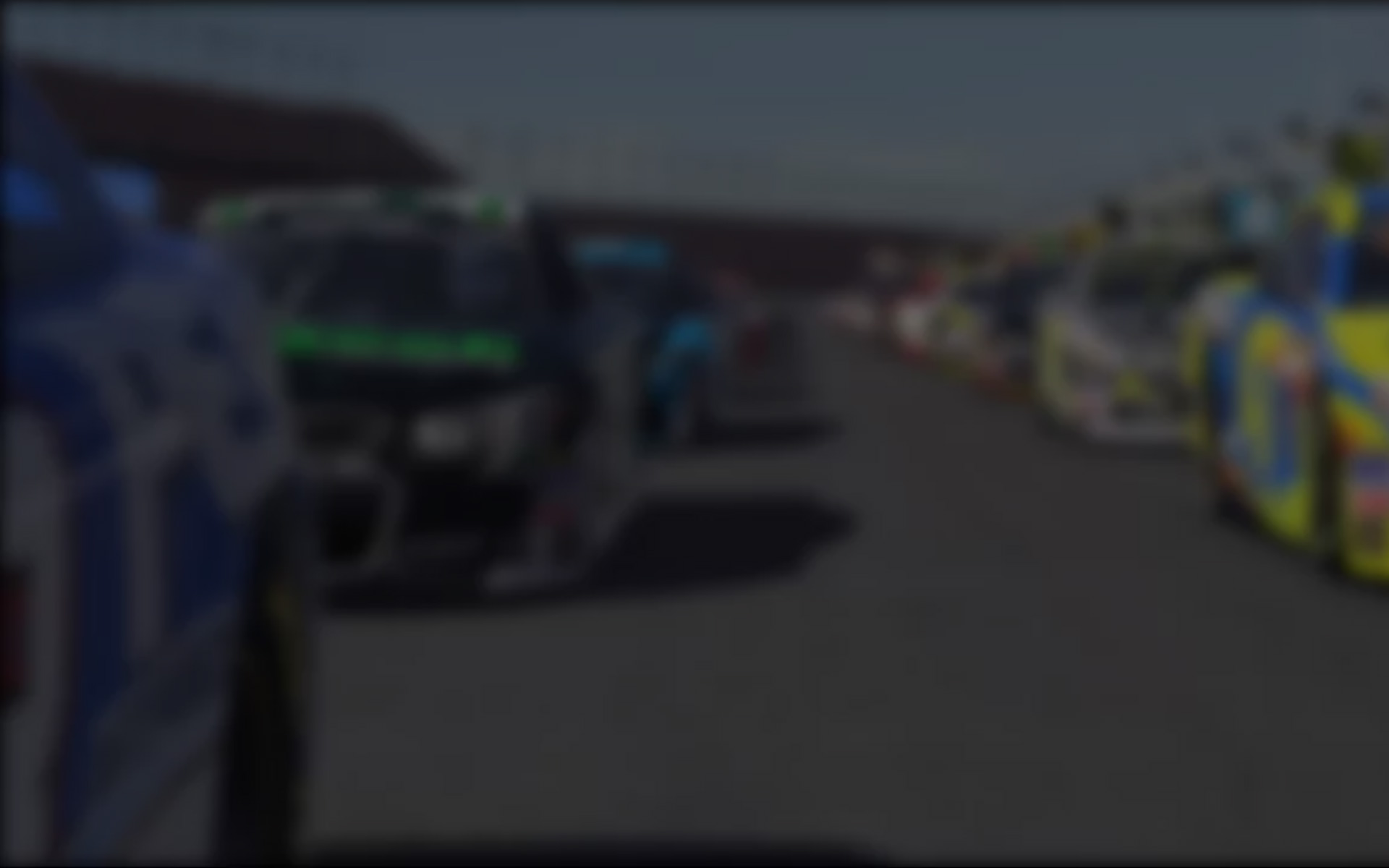 The final week of Season 3 2012 saw the NiCBS travel to Michigan International Speedway, a fast two mile superspeedway located in Brooklyn, Michigan. It was the final week in a 12 week season that saw many drivers race. When it was all said and done, only one driver could finish on top.
The final Friday SoF race of the year turned out to be one of the best finishes of the year. The race had a full field of 30 drivers and an SoF of 4867. Dylan Duval (Eastern Canada) started the race on the pole and would lead the first 11 laps before losing the lead to David Cater (Carolina). Cater would lead the next 18 laps before losing his lead. The lead would exchange between four drivers before the green flag pit stops took place around the half way mark. Duval regained the lead once pit stops cycled through with Ashley Miller (Carolina) right behind him. The caution would fly on lap 83 which would set up a two lap dash to the finish. Miller restarted with the lead but when it was all said and done, Justin Thompson (Georgia) came out with a 0.008 second victory over Richard Dusett (New England). Thompson received 312 points for the victory while Dusett received 301 points and the series championship. Jordan Werth (Florida) finished third, only 0.047 seconds behind Thompson and scored 290 points. Greg McKinney (Carolina) and Joe Holt (Mid-South) rounded out the Top Five. McKinney scored 279 points while Holt scored 268 points. The race had only one caution for four laps and had 11 lead changes among drivers with Duval leading the most laps (24).
"I had a lot of fun all season racing for the overall B point's title" – Richard Dusett
When it was all said and done, Dusett won the championship by a narrow margin of 307 points. Dusett finished the year with 2111 points and had seven wins in 15 races. Matthew Wright2 (NewYork) finished the season with 1805 points while Aleksi Elomaa finished third with 1782 points. Cater finished fourth with 1740 points while Holt rounded out the Top Five with 1733 points.
"I had a lot of fun all season racing for the overall B point's title and especially in the Friday Night Showdown races" Dusett said after the race. "Luckily I have an awesome team that was able to help me all season and get me to a championship.  I really have to thank J.D. Laird and JDRGraphics.com for the support all season and of course the guys at Wheelmen Inc."
With another season now in the books, another name is added to the champions list for the Nascar iRacing.com Class B Series. Richard Dusett showed his dominance when he raced, easily winning the championship by over 300 points. Will Dusett come back next season to defend his championship? Find out next season at InRacingNews!
Division Champions
Division 1 – Richard Dusett
Division 2 – Anthony Kernich
Division 3 – Patrick Davis Jr.
Division 4 – Jeremy Gannon
Division 5 – Ryan Manning
Division 6 – Vincent Curry
Division 7 – Jeffrey Morrisette
Division 8 – Jeffrey Thomas3
Division 9 – Dennis Sather
Division 10 – Jay Blankman
Rookie – Carlos Vasconcellos
---
You may also like...
---