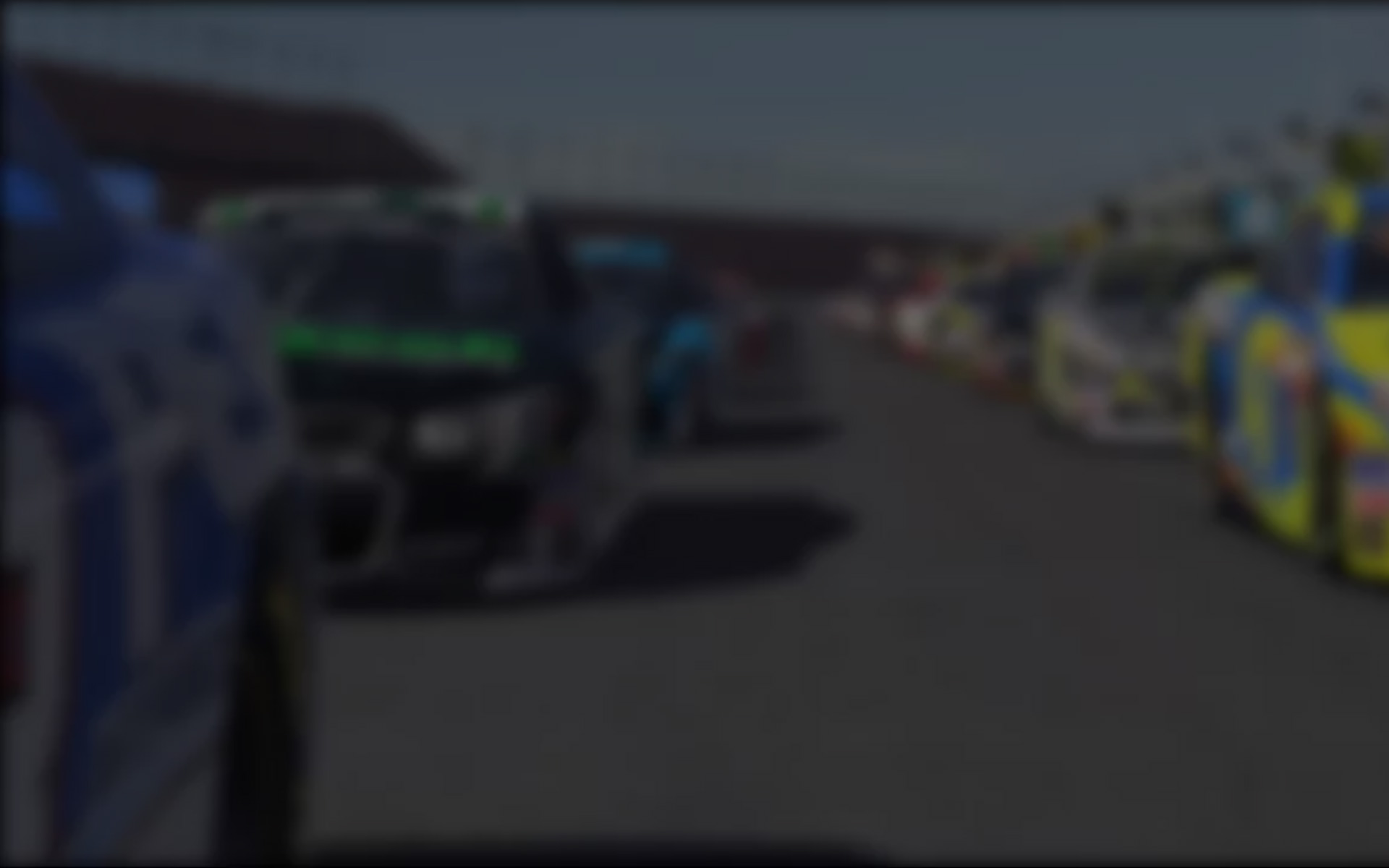 April 12th, 2016 by Sean Braganza, Higher Eclectic Ground
The fourth race night of the iRacing BSRTC PRO Series that transpired on the 7th of March at the oval circuit of Phoenix International Raceway, concluded with Higher Eclectic Ground's contending ProAm team sweeping its first win of the Series' ongoing tenth season. After starting the race's fourth and final round from third position on the starting grid courtesy of a customary pre-round grid reversal, Eclectic Motorsport's reserve Shoppe Keep sponsored PRO driver George Simmons was quick to take the lead by turn three of his first lap of the circuit.
A blisteringly consistent drive therefrom would see him hold off Alfalltech's Steliyan Chepilevsky with only a tenth of a second gap between the duo for the majority of the race. While this race win in no way influences Eclectic Motorsport's cumulative Team Standings owing to Simmons' Reserve status, it does serve to move the driver up five positions to 9th place of the overall Drivers' standings as team mate and fellow Shoppe Keep sponsored, full-time PRO driver Ben Hackeson stands in 10th.
Although Simmons' performance was largely powerful throughout the night — moving up from position 18th to 9th in the race's first round and 9th to 5th  in its second — a side-panel collision with Chepilevsky in 5th place on lap 20 of round three, after the Alfalltech driver attempted to rejoin the track post being shunned aside by an incidental, high-speed contact with Ben Hackeson ahead of him, left Simmons hurtling through the air and into the pits for a premature end to the round.
Fortunately, the Shoppe Keep sponsored vehicle of Ben Hackeson would make up for the team's woes by finishing the same round in fourth place. Unlike a large portion of the full-time PRO Driver's track record this Season however, this third round marked his only top-ten finish of the night; being swept away by an out of control Alfalltech car terminated his first round early by lap 9 of 31, while rounds two and four had him finish in places 15th and 19th respectively.
Within the team's AM(ateur Division) side of the field meanwhile, reigning Potshotpete sponsored AM Drivers' Champion John Roberts set performance records of his own. Despite a mediocre qualification leaving him slightly disappointed — he had after all qualified third on his last outing on the track during the BSRTC's Winter Series earlier this year — the driver would ascend to 18th from his 24th place grid start to be the highest placed AM driver within the round.
The absence of any incidents that brought Roberts bonus points through the course of the same round further added to the icing. Not being within the grid positions eligible for a grid reversal had him start the second round from 18th yet again, however this time he was put out of the running by a massive collision involving drivers Kip Stephens of Team Sim Racer Magazine and Paul Smith of CQR Academy on lap two.
Regardless, he'd put on exhibit his usual, disciplined drive by finishing round three in 16th place from 40th to be the third highest placed AM driver that round, before being involved in yet another crash in the fourth — this time from having his front panel come in contact with the rear of Alfalltech's Yulian Genovski which  resulted in the immediate conclusion of the rounds of both Genovski & Roberts, Euro Chip Digital driver Rob Fagg and Team Automek's competing AM driver Craig Evans who also happens to be a member of the Higher Eclectic Ground gaming community.
'
I'm disappointed that I was clumsily taken out twice by other people's mistakes. I had the race pace for probably a Top 10 in either race 3 or 4,'  recounted Roberts by the end of the night. The team's manager & AM contender Andrew Whitehead concurrently ended his night with finishes in 23rd, 21st and 23rd place again over the course of the final three rounds — post incurring a DNF (Did Not Finish) on the opening round of the night from being unable to avoid the ripple caused by a mid-rear pack crash on lap 13.
All in all, as Roberts now moves to 8th place and Whitehead to 12th of the AM Standings, after previously occupying positions 9th and 14th respectively, the team now stands in 8th place of the Team Standings with a deficit of 895 points under Season leaders Alfalltech.
Through it all, indie game developers Strange Fire and their RPG Shoppe Keep made their third appearance this season alongside the Potshotpete channel, both of whom have been sponsoring Ben Hackeson and George Simmons for four weeks since the 27th of March this year. Since Simmons is a reserve driver partaking in only those races that allow for more than three drivers per team on a grid, his car flies the Shoppe Keep banner nevertheless.
Similarly since Whitehead's sponsoship slot lies vacant, the AM driver is seen flying the Potshotpete colors. Besides their logos & banners being made visible on each of the aforementioned drivers' cars, both sponsors' ads also made a return during each of the three inter-round breaks; They will now be seen for the final time during next week's race at Donington National on the 14th of April this week, unless either decide to renew their sponsorships for another month.
The iRacing BSRTC PRO Series Touring Car PRO Series is an internationally broadcast, simulation racing championship that is currently witnessing 50 talented iRacing users compete for a $10,000 prize fund over the course of its Tenth Season. Besides being streamed to nearly 2,000 viewers every week on Apex Racing TV every Thursday at 8.15 P.M GMT, the races are also broadcast on MotorsTV International with up to three repeats.
By branding the former ProAm XLDesigns team of Andrew Whitehead, John Roberts, Ben Hackeson, George Simmons and James Leggett to Eclectic Motorsport, Higher Eclectic Ground has been offering independent game talent from both within and outside its community the opportunity to advertise their games, YouTube channels, brands and other gaming projects via the event by sponsoring one of the team's full-time drivers for an inexpensive fee on a monthly basis.
While John Roberts is sponsored by Community member Jack Davison of the Potshopete Channel and Ben Hackeson by indie RPG Shoppe Keep developers Strange Fire until the 14th of April this year, those interested in joining them by sponsoring full-time driver Andrew Whitehead of Eclectic Motorsport or even pre-booking sponsorship spots on Hackeson and Roberts —  creatively advertising their gaming projects amid the Series' widely broadcast races over the course of four weeks in the process — can do so by visiting, learning more and applying for the same via Higher Eclectic Ground's Independent Gaming Sponsorship Application page.
Watch the Phoenix Oval broadcast on Apex Racing TV's official YT Channel and be sure to catch the Potshotpete & Shoppe Keep advertisements during the inter-round breaks.
---
You may also like...
---