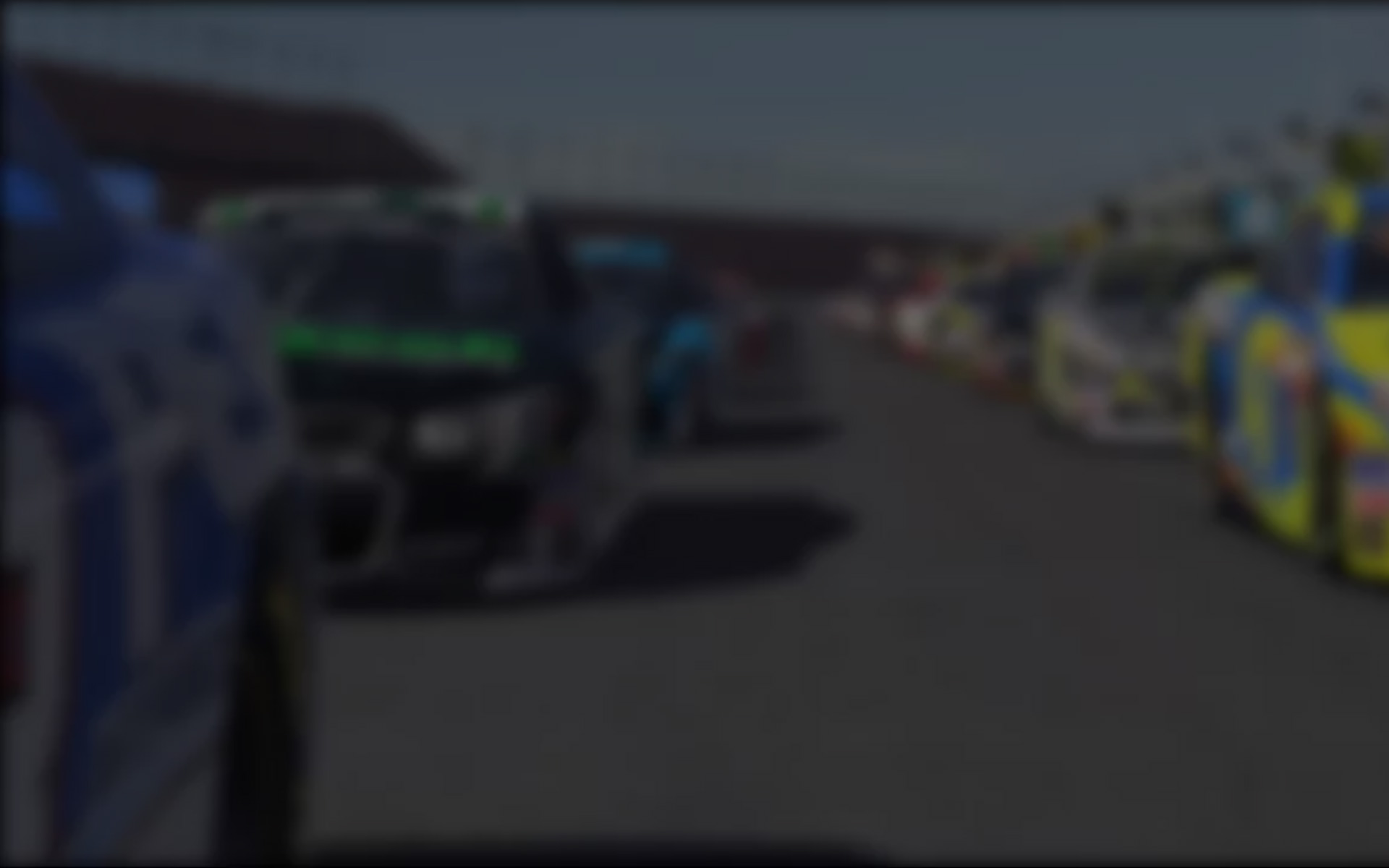 With eight rounds of the iRacing Pro Series for Road Racing (iPSRR) now complete, Luca Masier continues to dominate the Ford Falcon V8-based championship standings following a victory in his only online race of the week.  Although Masier continued his 100% record of eight wins from as many starts, the top points scoring honours of the week went to his fellow countryman, Matthias Egger who collected 288 marks.
Claiming his first win of the season on the Silverstone Grand Prix circuit, Egger capitalised on technical issues for Jesse Niemen, that saw him drop out from the lead of the race.
I haven't the right English to explain how happy am I in this moment," enthused a delighted Egger.
"I thought that if Jesse have not a problem, a win was impossible, but I think that a bit of luck is always necessary. Today I drive brilliant for my capabilities and I didn't make any mistakes. At the start I passed immediately Klaus [Kivekas]  and at the second lap I passed Hugo with a nice pass in the left corner after the Dunlop bridge. Then I try to kill the two seconds gap with Jesse but I wasn't able to do that. Here the luck say 'Come with me Matt' and the poor Jesse disconnected. After that my pace was enough to keep the advantage over Klaus and Hugo."
The aforementioned Masier, who has stood atop of the standings table for most of the season, nearly saw the end of his unblemished record, following a forty lap battle with championship protagonist, Jesse Niemen, who entered two races in Week Eight. "I knew very well that with Jesse on the starting grid it would be a tough race," Masier told inRacingNews. "To have him so close throughout the race helped me to keep up the concentration but at the same time the pressure on me was very high for all forty laps. Luckily I didn't make too big mistakes and this allowed me to win the race. I want to congratulate Jesse for his great race, amazing driving."
Despite finishing a close second behind the championship leader, due to the strength of field conditions, Niemen was pipped to the third highest scoring position of the week by Klaus Kivekas, who secured 271 marks in round eight. Kivekas, who by his own admission is feeling like the series bridesmaid, left the virtual Silverstone with enough points to move up to second in the championship.
"Finishing second is getting a bit old. This was my fifth second place finish in seven races." explained the frustrated Scandinavian. "My pace today was not good enough to satisfy me, I was rather surprised to find my tires wearing so quickly compared to others. I need to look into it and see what was wrong. The race was still good fun, nevertheless."
Kivekas wasn't the only one leaving Week Eight of the iPSRR with mixed feelings, as Niemen also came away from Silverstone wondering what might have been, after failing to finish his first race  before heading to the podium in his second event.
I drove my best race in iRacing and only got second place, so I'm a little disappointed because the win was so close, but I'm also proud that I was able to match Luca's pace," mused the Scandinavian post race.
"It was an incredibly intense race, all in all it was good fun despite not winning. I also need to be happy that I didn't get any technical problems this time and got a result in the first place, although a win from yesterday's race would've done some good for the championship."
Maintaining the noteworthy achievement of a top five finish in all of his races this season, Hugo Luis claimed a podium third in his solitary event of the week . The South American sim-racer claimed 254 points for Round Eight, shutting-out the likes of Bryan Heitkotter, Wolfgang Woeger and Blake Townend from the top five.
As the virtual Ford Falcon V8's make their way to the Indianapolis Motor Speedway for their ninth meeting of the iRacing Pro Road Series, Luca Masier commands a 384 point lead over Klaus Kivekas, who has yet to register eight weeks of racing to his name. Dropping to third in the standings, Jesse Niemen who has also registered seven rounds of results,  trails Kivekas by a mere six points. Just a handful of points behind this pair is Hugo Luis, who has scored 1780 points from his 100% attendance, putting him 220 marks clear of Scandinavian Marcus Saari.
---
You may also like...
---