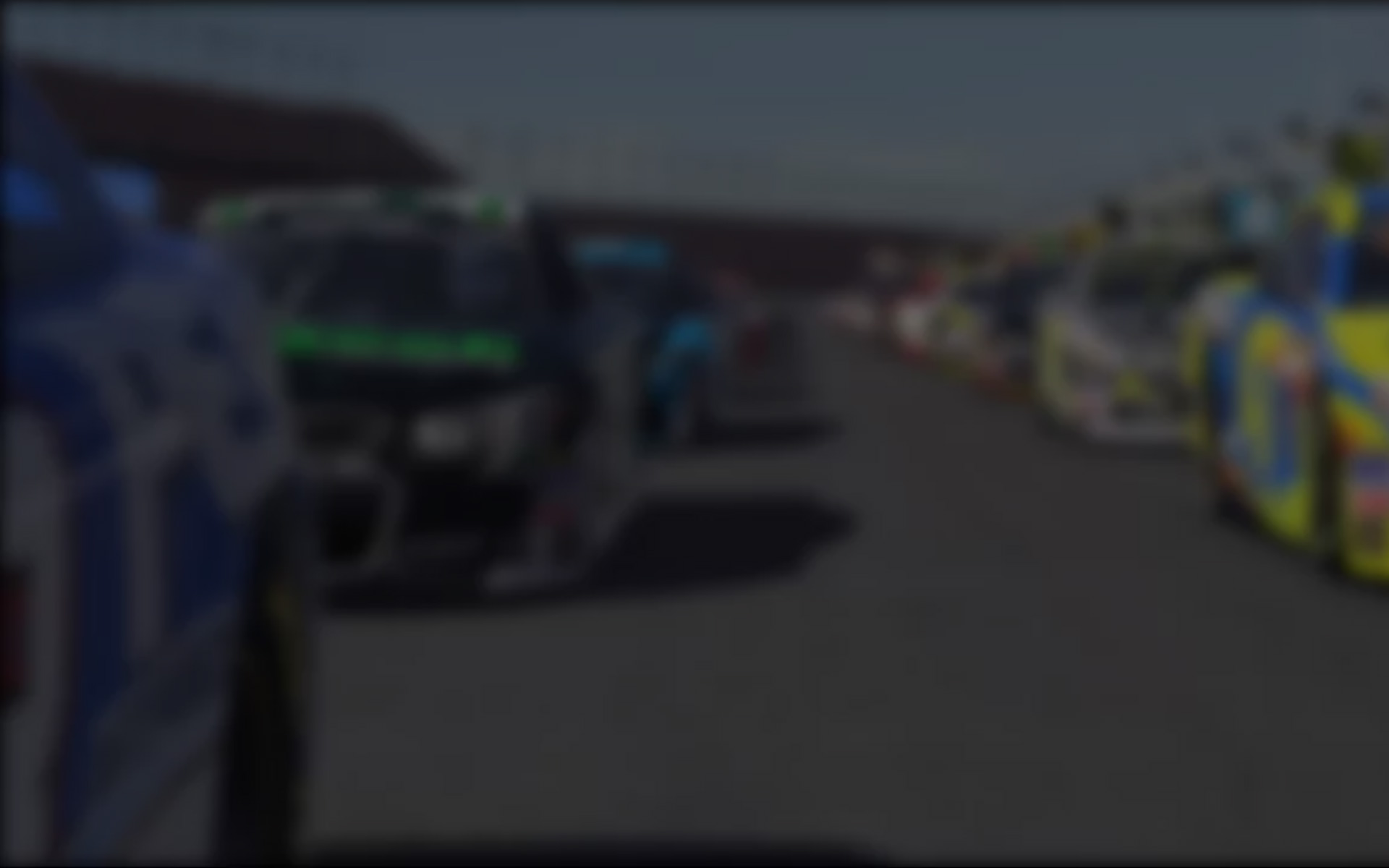 After a week-long break between seasons three and four, the NASCAR iRacing Class C Fixed Series picks back up with 35 laps at the 1.5-mile Texas Motor Speedway.
The week's top Strength of Field event took place early in the week and featured two rising stars of the NASCAR iRacing Pro Series battling nose-to-tail for the win late in the going. The partly cloudy, 77 degree day saw Justin Bolton (Pennsylvania) lead 20 of the event's 35 laps en route to a 0.368-second margin of victory over fellow NiPS competitor Trey Eidson (Carolina). Nathan McGuire (Carolina) started from the pole in the 4577 SoF and was able to lead 10 laps in his No. 10 Silverado. Kyle Wicka (California) ended the event in the fourth position after starting third after leading one lap and setting the fastest lap time of the race. The final spot in the top five went to Brenden Koehler (Pennsylvania) who led three laps after starting from the 11th position. The race was slowed five times for a total of 17 laps and included five lead changes among five drivers.
Although Bolton got the better of Eidson in this week's top SoF event, he made seven starts compared to Eidson's one and ultimately relinquished the points lead. Eidson ended the week with a total of 273 points and since only one week is complete, he also leads the season standings heading into Week Two. Bolton's seven starts included five top five finishes and two wins to go along with the 262 championship points he earned. McGuire's third place effort in the week's top SoF event netted him a solid 258 points for the week, placing him in the third position overall after one week of action. NASCAR iRacing Series World Championship competitor Brandon Kettelle (Florida) ended a successful week with 256 points after making 11 starts and recording 10 top five finishes. The remaining spot in the top five was secured by Cody Kutzner (California) who capped off the week with 246 points after starting four events.
Qualifying at Texas Motor Speedway is one of the more difficult sessions of the season as it's high banks turn into a flat straightaway very abruptly causing the racecar (or racetruck in this case) to go into a  four wheel slide which absolutely destroys your lap time. A person who is very familiar with putting his truck on top of the qualifying charts is back at it once again. Jason Jacoby (Georgia) was the only driver to dip into the 29-second bracket for qualifying this week with a time of 29.986 seconds. Jacoby's excellent driving not only occurred in qualifying for the week, but also when it came time to race. He took the green flag a total of 17 times during the week, each of them resulting in a top five finish, but what is even more impressive is he took his Silverado to victory lane in 15 of those events. Eugene Mozgunov (Central-Eastern Europe) ended Week One in the second position overall with a time of 30.009 seconds. The remainder of the top five was held down by Kettelle, Anthony Kernich (Australia/NZ), and Josh Weinrich (Plains) who turned in times of 30.042, 30.068, and 30.079, respectively.
After seven days of intense racing at Texas Motor Speedway, the NiCCF Series heads west into Arizona for action at the 1-mile Phoenix International Raceway. Check back in one week's time for a full recap of the action at PIR.
---
You may also like...
---