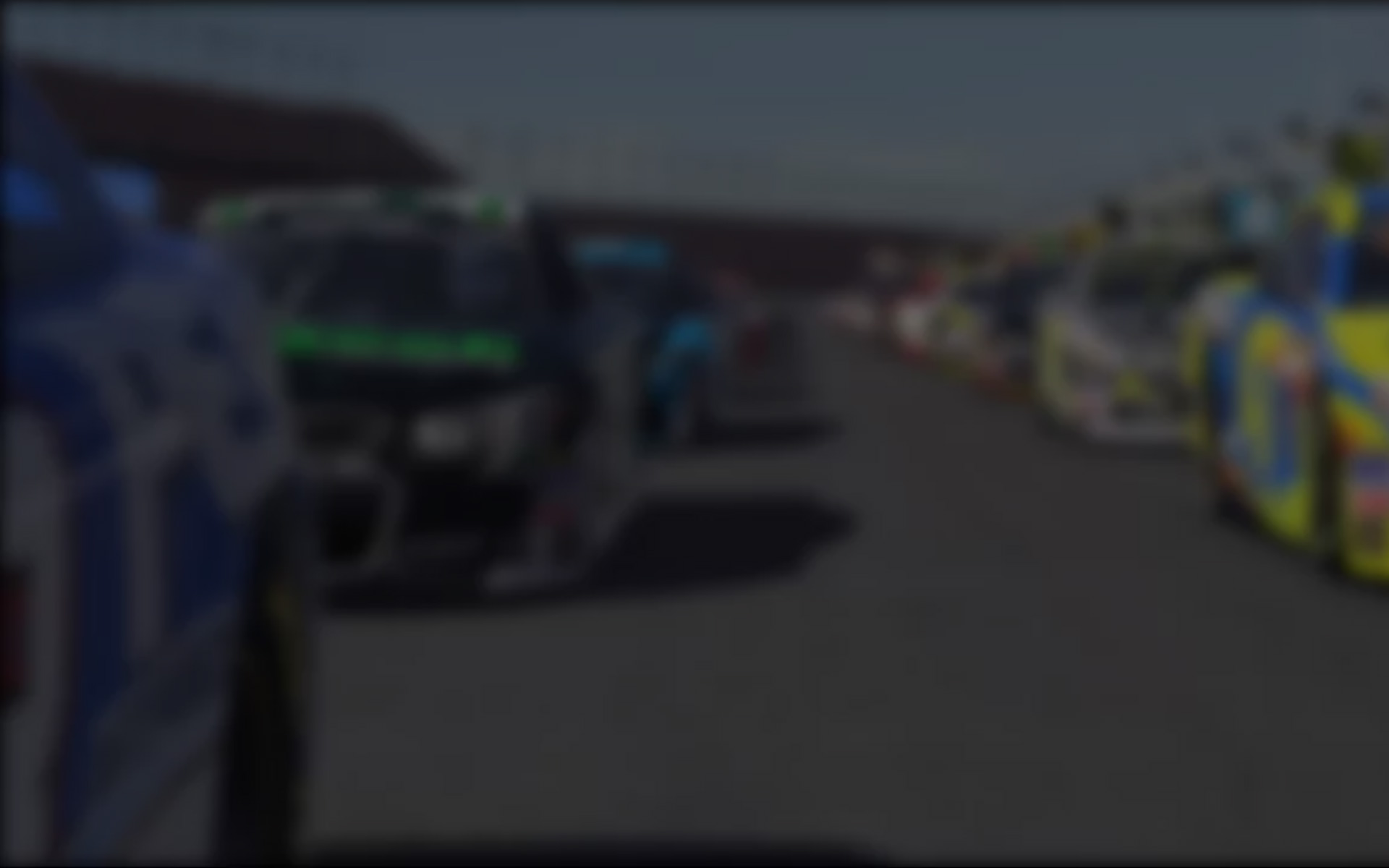 Will points leader Austin Espitee be a no-show for the biggest show? Can Tim Holgate wrestle the 2017 Elite series points lead away with a repeat of his 2016 win? Who will be this year's darkhorse candidate? Questions abound and test sessions can be found almost anytime during the last few days of this first week in May as the Apex InfoTech Indy Elite series prepares for the Greatest Spectacle in (sim) Racing, the Indianapolis 500.
A mere 35 points separates the top five sim racers as the Indy 500 presented by Apex InfoTech begins the second half of the season. Espitee leads Holgate by just 13 markers, with Brandon Trost only four points away from Holgate. Perennial Indy 500 favorites Joe Branch and Tim Doyle are close behind, setting up what should be a titanic battle at The Brickyard.  At least, if all goes well for the points leader.
Espitee may find himself the victim of scheduling, and will be fighting to get to the virtual speedway on time. According to a May 1st  post on the league iRacing forum, Espitee has a real-world club race to contest on May 7th, just hours before the Elite Indy 500 start time of 7pm EST.
"Just realized.. I have a club race on the 7th! I'm hoping to make it back in time," lamented Espitee.
Even if the leader of team Absolute Zero/Powerslide doesn't get to the track on time, Holgate is no shoe-in to win back-to-back 500's despite being a heavy favorite. Whereas the defending race and series champion had pretty much begun to run away with the inaugural league title by this time last season (having won three of the first five events), Holgate has had some difficult moments this year in route to just one victory in six tries. Brandon Trost, Christian Steele and Holgate's Ludicrous Speed/Snake Pit/TBR stablemate Doyle have tallied wins as well, and have to be considered as major threats to Holgate's supremacy. Steele's real-life schedule has been a hindrance, and it is unclear if he will be able to join in on Sunday night. But with double points on the line for this one, it is safe to assume that anybody that can be there will be.
Christopher Demeritt, who placed second to Holgate at Indy a year ago, may also struggle to put down his college studies long enough to take the green flag Sunday night. If able, however, Demeritt may be the best equipped to take the milk jug out of Holgate's hands at the end of the day.
Andrew Kinsella, a team mate to Espitee and Steele, is making the most of his new team's engineering expertise and currently resides in sixth place, just 49 points away from the leader. He has performed by leaps and bounds ahead of last season and should not be surprised to see his Dallara DW12 battling for the lead in the late stages.
Leading the myriad of true longshots is Marco Aurilio Brasil of team Oval Engineering. Marco is always lightning fast, but his over-aggressive style has at times hindered his efforts. If he can temper his skills with patience, he can be expected to run up front. His team mate, Vinicius Gotardello, has been steadily showing improvement as well and has a podium finish (at Richmond) to his credit in this, his rookie season. Adam Dock, Andreas Eik, and Tony Showen could pull upsets as well.
The Indianapolis 500 presented by Apex InfoTech will be webcast at 7pm EST Sunday, May 7
th
on
RaceSpot TV
.
---
You may also like...
---