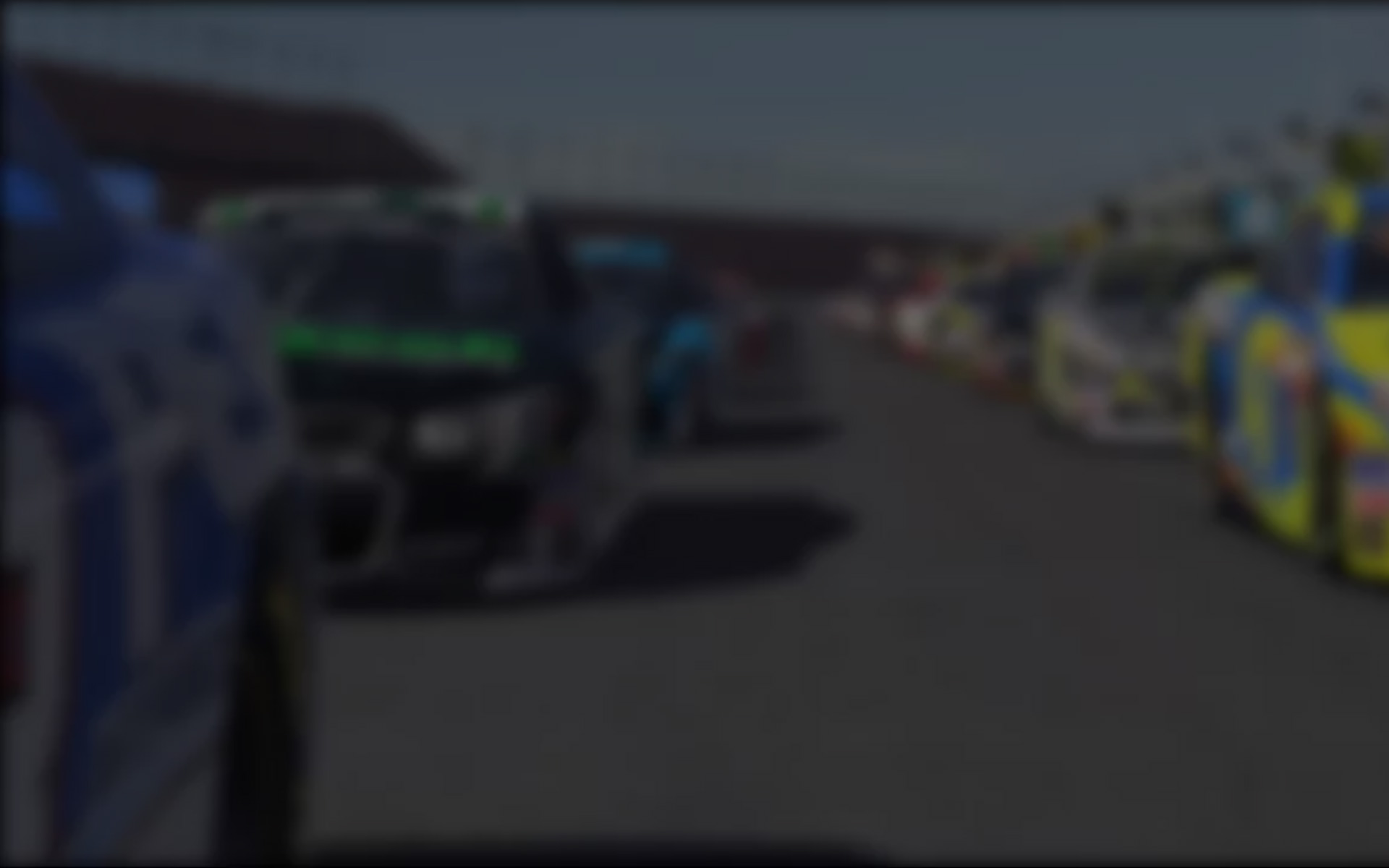 Week Seven of the 2014 Season 2 iRacing.com V8 Supercars Series wrapped-up its Florida visit with a spectacular race at Sebring International Raceway. Nineteen sim-racers settled in for a 22 lap event which saw Shaun Kelly take pole position with a lap time of 2:02.965. From the drop of the green flag, Kelly got off to a blistering start and created a useful gap between himself and other drivers such as Jarrad Filsell, Leigh Ellis and Richard Hamstead who started in second, third and fourth respectively.
There was a bit of chaos on the opening lap as Todd Parkes braked too late going into Turn 3 and got into the back of Samuel Collins. In turn, Collins was pushed into the back of Michael Schreyer who then plowed into Andrew Green's rear bumper. Unfortunately for Green, who started in seventh, the damage was too much and he was forced to retire early.
Closer to the front, Hamstead overtook Filsell early on for third position and the two fought back and forth over the course of the next several laps. On Lap 7, both Hamstead and Filsell made their pit stops. However, Filsell made a much quicker stop and got the jump out of pit lane before Hamstead was even in motion again. Emerging from pit lane fifteenth, Filsell soon found himself back in his starting position of P3 by the time all of the drivers had cycled through their pit stops.
Back at the front, Kelly continued what appeared to be a full-race domination. Temporarily yielding the lead of the race to Ellis, Kelly made his pit stop at the end of Lap 7. The very next lap, however, Kelly regained the lead by a slender margin as Ellis emerged from the pits.
For all intents and purposes, the real race didn't kick in until the end of Lap 19. By this time, Ellis (who had been following Kelly at a close but consistent distance) started to make his move on the leader. Going 'round the inside of the final turn, Ellis wasn't able to make it stick on the bumpy road and had to yield. A few seconds later, he tried going on the outside of Ellis, then again on the inside. Unable to get around Ellis, the one thing that all of the battling succeeding in doing was allowing Filsell, who was running over eight seconds behind, a chance to enter into the conversation as well.
As the three leaders made their way through Turn 6 (the Big Bend), down the long straight and towards the Hairpin, Ellis made his move. Able to pull alongside Kelly coming out of Turn 5, Ellis got on the inside and was finally able to overtake Kelly on Turn 7.
Unfortunately for Kelly, things went from bad to worse. Either from anxious nerves or simply overdriving the car in an attempt to reclaim his lost position, Kelly got sideways coming out of Turn 10. The tail of the car kept wagging into Turn 11 until he ultimately collided with Filsell who was attempting an overtake of his own. Filsell was able to make a relatively clean getaway but the race for the win was over for Kelly.
With only a few laps remaining at that point, Ellis sailed home with the Week 7 win. Less than a second behind came Filsell followed by Kelly who salvaged a podium finish ahead of Hamstead and Beau Cattell in fourth and fifth respectively.
This Australian Strength-of-Field (SoF) race had a strength of 3601 and was spilt 3 times. Here are the top five finishers from the other splits:
Split 2/SoF 1969
1-Martin Creemers
2-Rhys Goldfinch
3-Jason Scandolera
4-Mario Vlasic
5-Scott Brown
Split 3/SoF 1138
1-Sam Compton
2-Jonathan Beikoff
3-Simon Pitt
4-Richard Byrne
5-Ashley Ruskin
With Week 7 of the current sim racing season complete, the iRacing.com V8 Supercars Series continues its visit to the United States for its debut run at the Circuit of the Americas (CoTA) located in Austin, TX. Racing on the West configuration, this layout is 2.6 miles long and consists of 18 turns. Most notably is the signature uphill Turn 1 which presents an excellent passing opportunity to the drivers.
Be sure to follow iRacingNews as we continue our coverage of the 2014 Season 2 iRacing.com V8 Supercars Series.
---
You may also like...
---