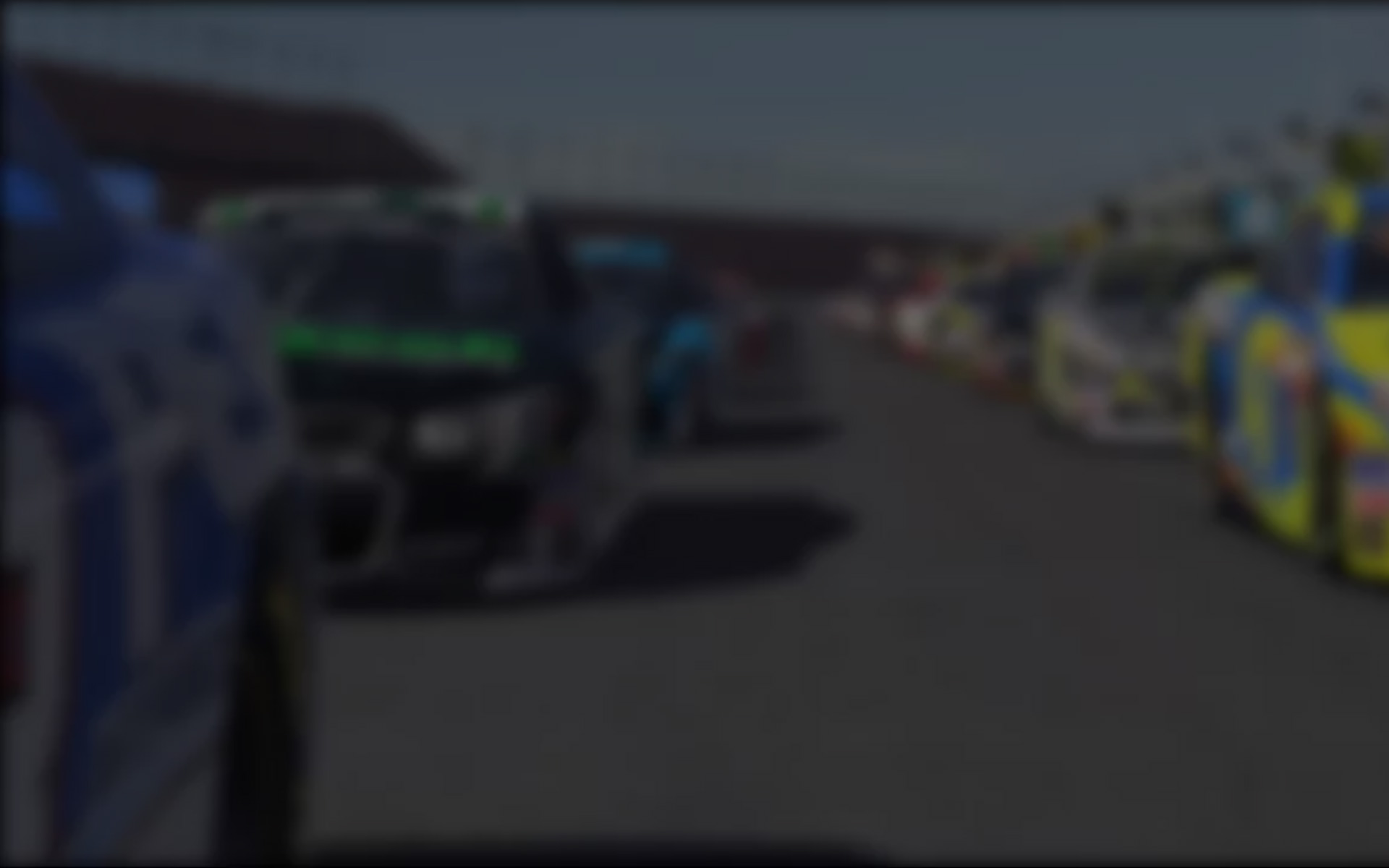 First let me open with an apology to those who expected the column last week.  I was unable to do a write up for the Indianapolis round because I was on vacation.  I checked to see if our hotel had iRacing installed, but to my surprise the staff had never even heard of it.  What?!
21 drivers set out to attack the Phoenix International Speedway on Monday night.  A new face found his way into victory lane as Aleksi Elomaa won in his first start of the season.
In spite of not being particularly happy with his qualifying effort, Elomaa was confident with his race car.
"I had a good car for this week, and knew coming to the race I could win the race if everything went just right.  Having a loose race car was the key for fast laps here, so it was quite interesting on the first lap with cold tires, but I felt I could hang on it.  On a restart I had 3rd position and Mitch McCracken lost control of his car as he got on the gas pedal.  So, I was able to get alongside of Traino and almost got him in the first corner, but the car got very loose and I had to slow it down a bit.  Then I just ran behind him until around 15 laps before the pit stop.  I managed to pass him and got some gap to him.  I had almost a perfect pit entry and the crew put just right amount of fuel in.  After everyone had made their pitstops I was leading it again by a 3 seconds gap which was getting bigger and bigger every lap."
Top 10:
1) Aleksi Elomaa
2) Brandon Traino
3) Jeremy Poole
4) Matthew Lambertson
5) Martin Miller2
6) Dave Judson
7) Brad Sanford
8) Mitch McCracken
9) Al Nagy
10) Danno Brookins
Lap Leaders: Elomaa (49) Traino (40) Elomaa (28) McCracken (3)
Lead Changes: 5
Cautions: 3
Notes: 4th place finisher Lambertson and 5th place Martin Miller2 moved up from from starting positions 21st and 16th respectively.
For Wednesday night, 22 drivers started.  Nice to see the mid-week race has as many or in this instance more starters than on Monday night.  I hope this is a trend that will continue.
This race was among the most intense races of the season.  Several had issues with starts and re-starts.  A crash during the early stages was a result of this.  However, the racing among the top three finishers all race long was hard but clean.
Mitch McCracken led the Hoosier contingent to victory in a hard earned win over Neffry Aawg and Cary Bettenhausen.
Sadly our Wednesday night winner did not supply comments or a win pic.
Top 10:
1) Mitch McCracken
2) Neffry Aawg
3) Cary Bettenhausen
4) James Swinbanks
5) Chuck Eisenbarth
6) Thomas Engle
7) Sean Wiltshire
8) Dexter Castro
9) Josh Collopy
10) Aaron Malerich2
Lap Leaders: Aawg (56) McCracken (46) Bettenhausen (18)
Lead Changes: 6
Cautions: 6
Notes: Indiana drivers not only swept the podium, they were the only drivers to lead a lap too.
Week six travels to Texas Motor Speedway.
---
You may also like...
---