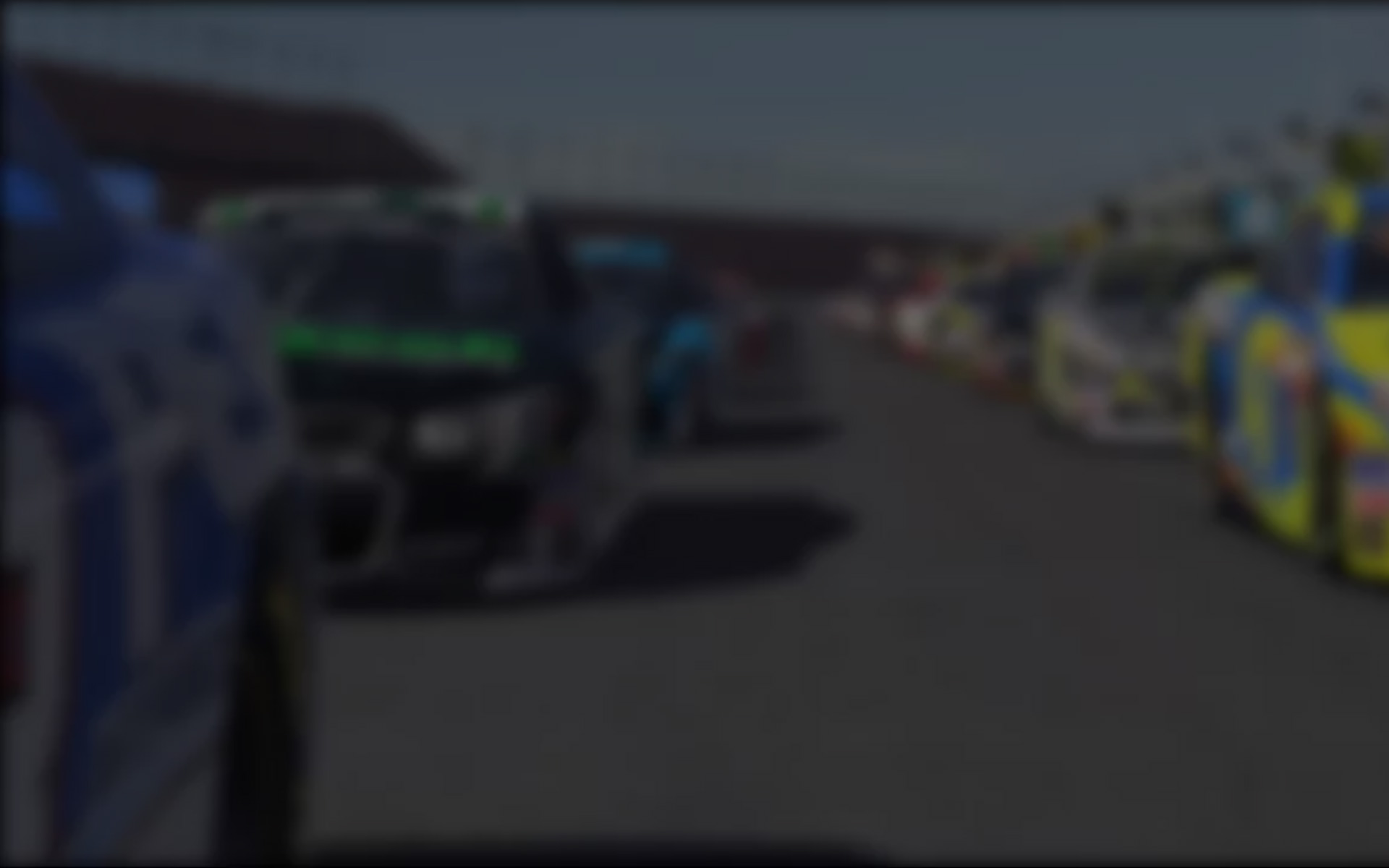 It's playoff time for the eNASCAR Coca-Cola iRacing Series, as the 10 drivers who still have a shot at the $100,000 grand prize and their 30 fellow competitors head to Bristol Motor Speedway for the first of four playoff rounds. As always, race coverage begins at 9PM ET at eNASCAR.com/live and across iRacing social media channels, while Countdown to Green will kick off at 8:30PM ET to preview the action.
Last Race: In a must-win situation for many drivers in the regular season finale at Darlington Raceway, nobody could manage to take the checkered flag. Instead, it was Stewart-Haas eSports driver Steven Wilson who took his third win of the season, giving him the undisputed top seed going into the playoff opener. The battle for the last playoff spot then came down to points, with Joe Gibbs Racing driver Bobby Zalenski eventually securing it despite giving up track position under late cautions with a four-tire stop. Jim Beaver eSports driver Blake Reynolds took two to get the track position, but couldn't get past Wilson for the victory and didn't make up enough points on Zalenski to steal the playoff spot.
Last Year: Keegan Leahy's 2021 playoff run kicked off in Darlington with a late-race incident that put him on the back foot, but he struck back at Bristol with a vengeance. The Canadian led from green to checkered, pacing the field for 250 laps under the lights to secure his Championship 4 spot on the way to scoring his first career eNASCAR championship.
Track Facts: One of the largest sporting venues in the world, the legendary Bristol Motor Speedway seats more than 150,000 people. Known as "The Last Great Colosseum" for both grandstands that fully surround it and for the intense on-track battles it produces, the Bristol night race has long been recognized as one of NASCAR's most dramatic and exciting events. NASCAR's spring visit to Bristol was converted to a dirt race in 2021, and this year, the eNASCAR Coca-Cola iRacing Series schedule included visits to Bristol on both dirt and concrete for the first time.
Next Race: Following Bristol, the eNASCAR Coca-Cola iRacing Series will visit Talladega Superspeedway on Tuesday, September 27 at 9PM ET. Last year's Championship 4 cutoff event saw 2020 series champion Nick Ottinger secure the victory, leading 48 of 94 laps at the head of a six-car breakaway in a race that stayed mostly green.
For more information on the eNASCAR Coca-Cola iRacing Series, visit www.enascar.com or www.iracing.com/enascar. For more information on iRacing and for special offers, visit www.iracing.com.
Image via Justin Melillo
---
You may also like...
---