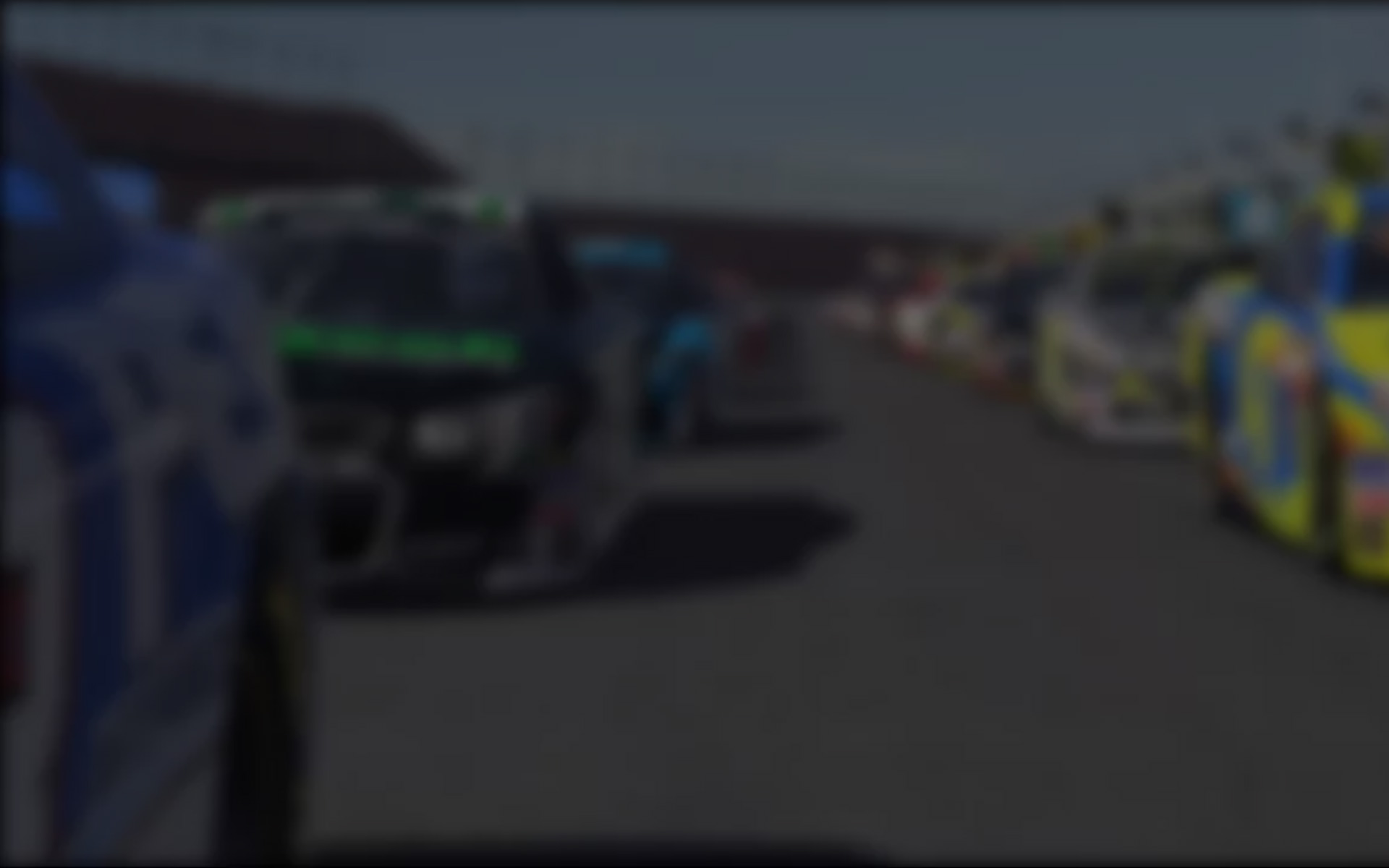 The eNASCAR PEAK Antifreeze iRacing Series heads to Pocono Raceway tonight, as the Tricky Triangle plays host to Round 12 of 18 in the 2019 season. With just three more opportunities for drivers to get themselves into the playoff picture, mastering one of the most unique layouts on the circuit will be crucial towards earning one of the eight playoff berths on offer.
G2 Esports' Keegan Leahy is the defending Pocono winner and incoming points leader, and he'll look to rebound from a disappointing 20th place finish two weeks ago at Kentucky Speedway. Leahy holds a six-point advantage over Ryan Luza, who missed an opportunity to regain the top spot by himself finishing 24th in Kentucky; Luza is tied with Kentucky winner Zack Novak for most wins this season with three.
Less than a race's worth of points separate third place Blake Reynolds from ninth place Jimmy Mullis, the first driver on the outside of the playoff picture looking in. A bad race at Pocono for any one of the top eight could have major positive implications for Mullis, who finished fourth here last year. Novak, Nick Ottinger, and Michael Conti are all currently in the playoffs and took top 10s here last year, but seventh place Bobby Zalenski was a disappointing 32nd, and fourth place Garrett Lowe is a rookie who hasn't yet run Pocono in this series.
Meanwhile, the battle for 20th place and an automatic qualifying spot into the 2020 season is heating up as well. Michael Guariglia climbed his way into a tie for 18th with Phillip Diaz at Kentucky, but just two points separate them from Brian Schoenburg, the first driver outside of the cutoff. Mathematically speaking, anyone from Schoenburg in 21st to Nickolas Shelton in 30th can find their way above the cutoff line by the end of tonight with a strong result and the right combination of bad luck from other drivers.
eNASCAR PEAK Antifreeze iRacing Series action from Pocono Raceway will kick off tonight at 9PM ET. Be sure to tune into the iRacing eSports Network on Facebook, Twitch, and YouTube to watch. Following Pocono, the season resumes on August 6 at Michigan International Speedway.
Driver Profile: Keegan Leahy
The current eNASCAR PEAK Antifreeze iRacing Series points leader, Leahy burst onto the series scene in 2018 as a rookie and wowed the field with three victories and seven top five finishes in 18 starts. That was good enough to earn him seventh place in the championship, and a draft pick by G2 Esports before the start of the 2019 season.
The Canadian has built on that promise, already eclipsing his top five mark from last year and giving G2 its first victory at Charlotte in May. After taking another victory at Chicagoland Speedway in June, Leahy asserted himself as the points leader, and he heads to Pocono in hopes of both defending his 2018 victory there and extending his championship advantage.
---
You may also like...
---