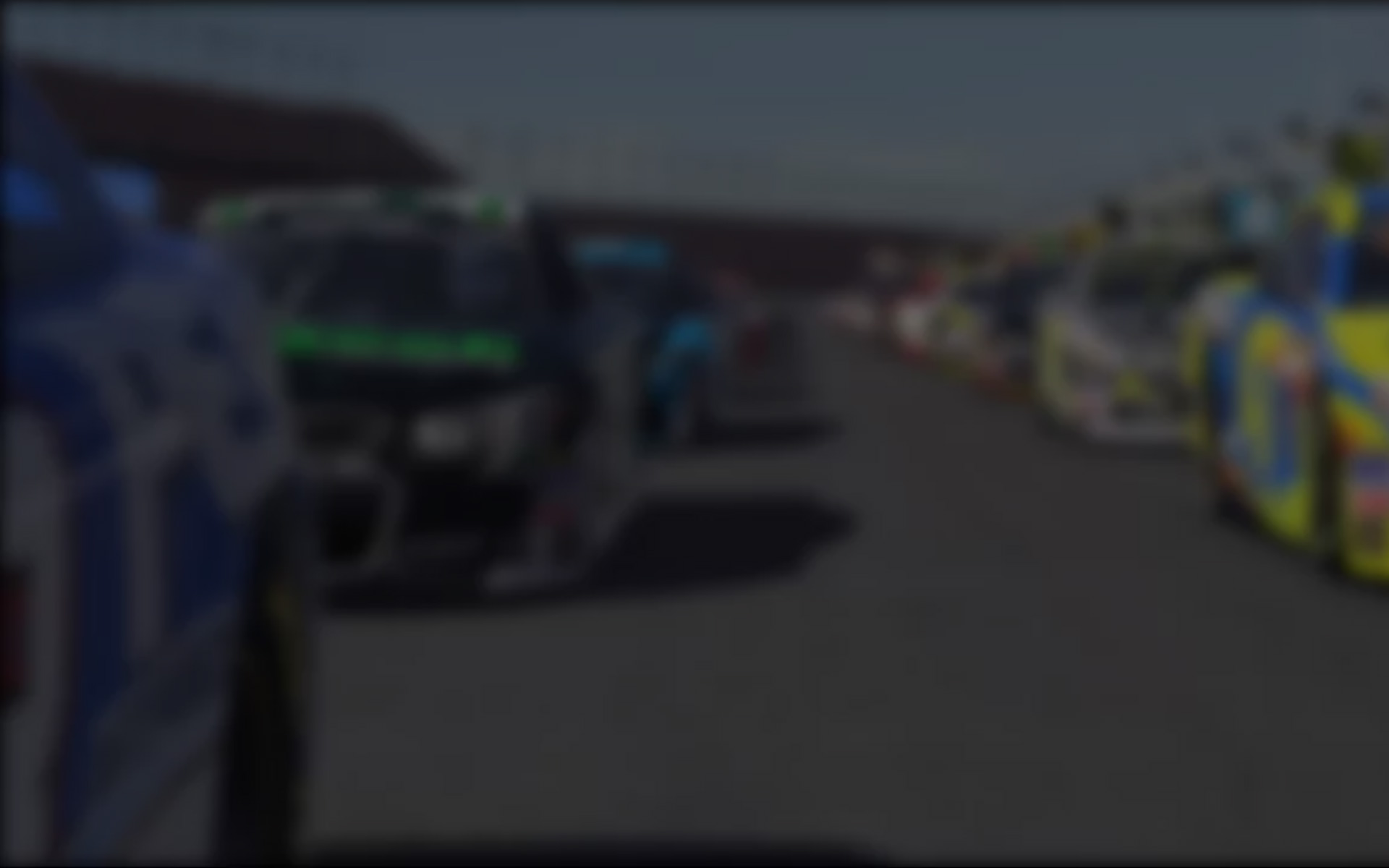 Herbert Engelhart continues to pick-up steam as he heads towards a NASCAR iRacing.com Tour Modified championship in 2011 Season Two. Engelhart, a veteran sim racer from the MidSouth Club, scored the most points in Week Eleven at Dover International Speedway to take one step closer to the prestigious online racing championship.
Engelhart scored 181 points to take the overall victory for the week, but did so without taking a single race victory. Two starts resulted in a second and third place finish to Jerold John, including a runner-up finish to John in a 3116 sof race on Thursday. John led all but six laps of the race and beat Engelhart by two seconds. Untamed Motorsports took four of the top five spots with David Colley, Royce Valley and Paul Wisniewski completing the top five behind winner John. The race featured just one caution and one lead change.
Robert Sandt returned to the top five in the NASCAR iRacing.com Tour Modified Series with a second place run. Sandt rolled his Modified into Victory Lane in a 2616 sof race on the second night of racing, defeating John, Gary Holbrook, Bruce Hilton and Jan Beyer in the top five. Like the top split of the week, the race featured one caution and one lead change with Sandt leading the most laps (54). Sandt was rewarded with 164 points for his victory.
Third at the "Monster Mile" belonged to John after starting eleven races and winning all but one of them. John's win and start totals were the most for the week amongst 90 drivers. In those starts, he completed 825 laps, 704 of those ended with John in front of the field. When all the points were tallied, the Connecticut racer received 150 points for his efforts.
Valley came home with fourth for the week after starting three races. His point total, which ended up at 149 points was a combination of the fourth place finish in the top split of the week and a second place run in a 2475 sof race, which was also won by John. David Jaques was third followed by Brandon Salvatore and Jamie Collier. John led 62 laps, the most of any of the four leaders. Jacques would come home fifth for the week after starting three races and amassing 136 points.
Colley was the top qualifier for the week, lapping the one-mile Dover track in 23.225 seconds, one one hundredth faster than John. Jaques, Paul Wisniewski and Dylan Sharman completed the top five in qualifying. Sharman was the quickest in Time Trials as he came home ahead of Josh Fox, Wisniewski, Shawn Bagby and Mike Daniel.
The top five overall in points appear to be locked-up with second place being the only spot up for grabs. Engelhart leads Salvatore by 192 points while Salvatore, who leads Division Two, only has 12 markers between himself and John for second overall. Wisniewski and Levi Poland complete the top five overall as the two are separated by 22 points heading into the final week of competition.
Division Three sees 13 points between leader Dave Peterson and Mike Iannarelli heading into Week Twelve. Chuck Carter sits 22 points up on Walt Garnett in Division Four while Ricky Boser has a comfortable lead in Division Five. John Gablinske and Bob Winslow's battle in Division Six will go down to the wire with 17 points between them.  Division Seven leaders only have six points between them with Beyer leading James Hurtz while 32 is the margin between Division Eight leader Richard Jordan and Jeremy Williams. Eight points sits between Daniel Knight and leader Austin Grams in Division Nine while Kevin Sockow has a 237 point lead in Division Ten.
The NASCAR iRacing.com Tour Modified division completes their 2011 Season Two campaign this week at the Thompson International Speedway. While Engelhart has the overall championship wrapped up, the divisional battles will go down to the wire. Who will walk out of Thompson with the win? Find out here next week!
Until then, keep the hammer down and we'll see you at the track!
---
You may also like...
---