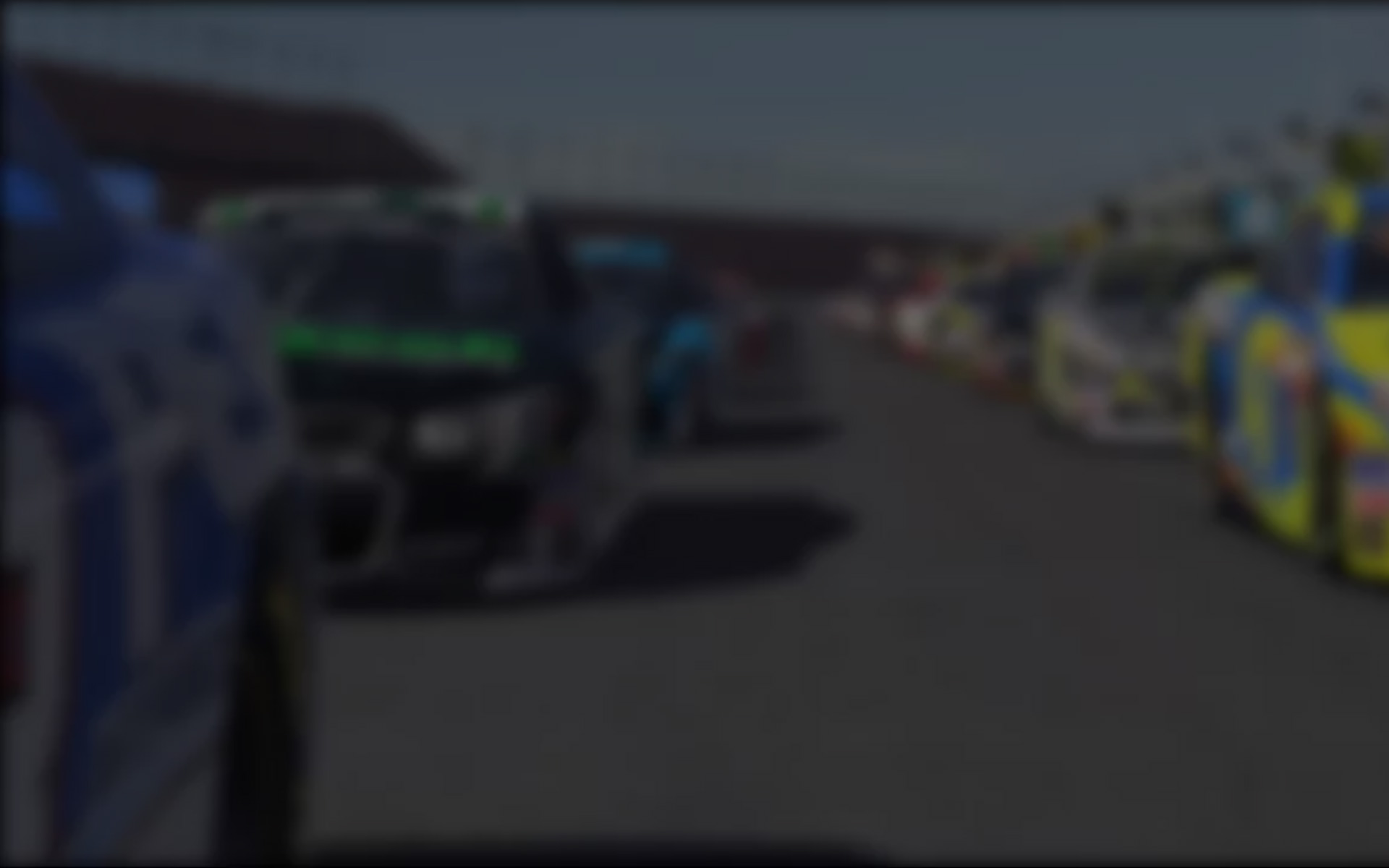 Week Four of the NASCAR iRacing.com Class C Series (open setup) makes a trip to the Mecca of motorsports for high speed action at Daytona International Speedway. Races weren't always held on the famous high banks of DIS. In fact, the initial races in were held on the sandy beaches until moving to the paved speedway in 1959. Winning at Daytona is something every racer wants to accomplish before hanging up the helmet (real or virtual) and this week allowed many sim racers to check "winning at Daytona" off of their bucket list.
Steven Eszenyi (Connecticut) drove his No. 9 PSRG Silverado to victory lane during the 4662 Strength of Field by 0.325 seconds over James Poleske (Midwest) after leading 10 of the race's 50 laps. Stephen Moore (California) finished in the third position after starting from 11th and leading one lap. Kenneth O'Keefe (Eastern Canada) started on the outside of the front row and led the most laps, but was relegated to fourth in the final finishing order. Kyle Devitt (Carolina) rounds out the top five after starting from the third position and leading five laps.
With the victory, Eszenyi was able to earn the most championship points for Week Four with 290. Poleske's second place effort netted him 271 points for the week. Moore's only start for the week was during the high SoF event, which earned him 253 points for his efforts. O'Keefe made a total of six starts during the week, earning three victories, and adding 248 points to his season total. Austin Hartenfels (Virginias) fills the remaining spot in the top five after making three starts during the week and earning 247 points.
Superspeedway ace Arthur Lucas (Virginias) was on top of the qualifying chart for the week with a fast time of 47.576 seconds. Mark Robert Gray (Australia/NZ) finished a very close second to Lucas, only 0.003 seconds behind. Helge Gravemeyer (DE-AT-CH), William Weber (Carolina), and Adrian Duncan (Eastern Canada) filled out the rest of the top five.
Kenny Humpe (Ohio) maintains a 24 point lead over Alex Scribner (Texas) after four weeks of online racing. Nick Neben (Great Plains) sits in the third position (-51), followed by SoF winner Eszenyi who is 65 points behind. Carl Taylor (Mid-South) rounds out the top five and is currently 74 points behind.
The NiCCS (fixed setup) resumes next week as the drivers pay a visit to Miles the Monster in Dover, Deleware. Check back in a week's time to see who was able to tame the concrete monster known as Dover International Speedway.
---
You may also like...
---