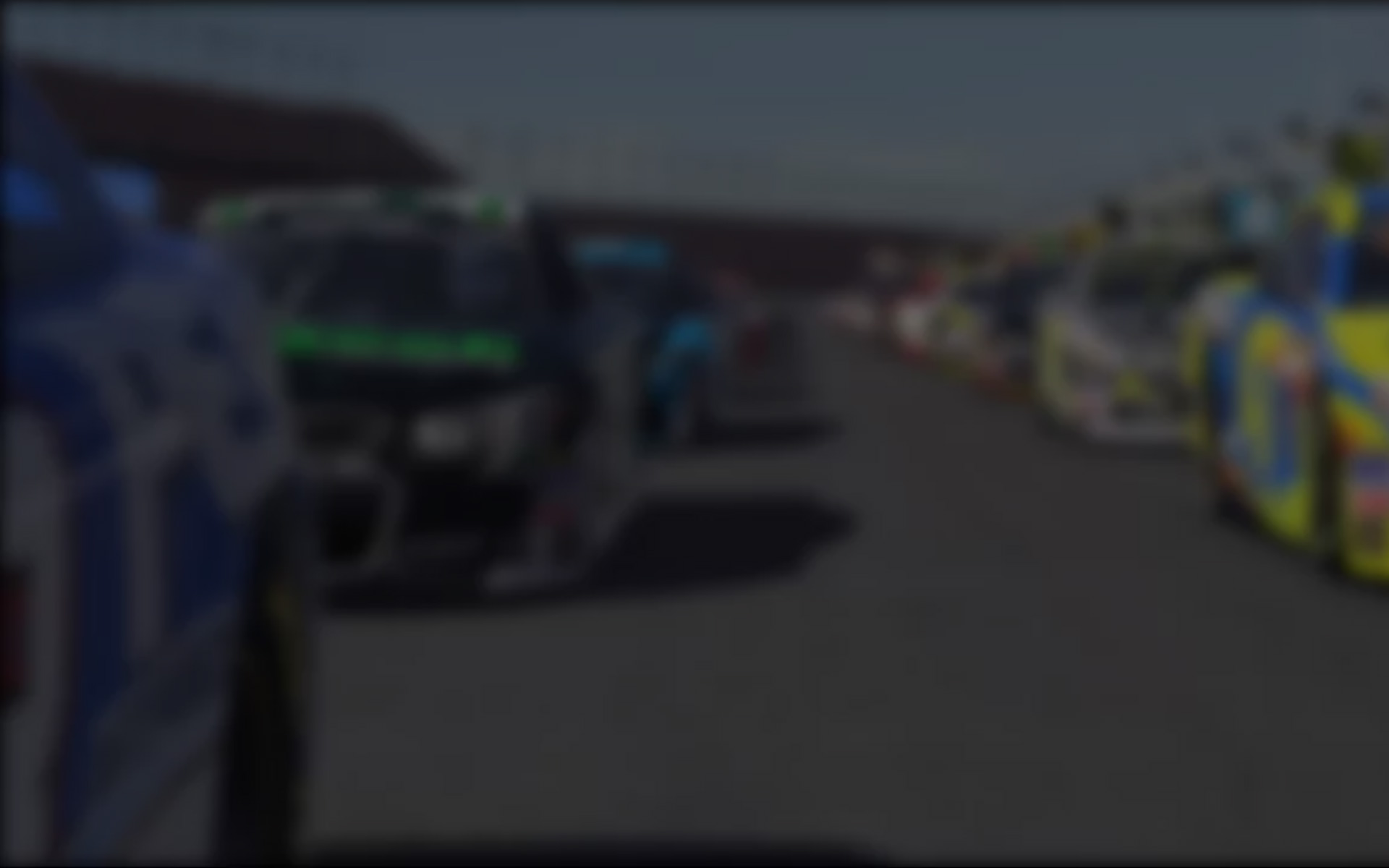 Through his rise from a mid-pack iRacing.com V8 Supercar driver to now being a future championship contender, he is beginning to make his mark in the world of sim-racing in a remarkably short amount of time. Although we've seen many sim-racers work their way up through the ranks to be among the top V8 drivers after spending several seasons driving the Skip Barber, SCCA Spec Racer Ford, RUF C-Spec and/or the Ford Mustang FR500S, we rarely find someone who simply jumped in and "got it."
Such seems to be the case with the young Ethan Grigg-Gault who hails from Melbourne, Victoria, Australia. A self-described "semi-professional FPS (First Person Shooter) gamer," Grigg isn't shy about coming into a category as ferocious as the V8 series with very little sim-racing experience.
"I started sim-racing when I bought an old MOMO wheel back in 2013 racing some MX5s in the rookie series," says Grigg. "I lost interest pretty quickly and stopped for a year until I bought a (Logitech) G27 in 2014 along with Assetto Corsa. Over 2014, I racked up around 100-hours on Assetto Corsa driving anything and everything.
"Then I decided to give the V8 series a go."
"I think as I get more comfortable with the cars and the drivers around me, I'll start to up the aggression a little."
Taking the plunge
Giving it a "go" is something Grigg has certainly done exceedingly well. In twenty-four separate V8 race starts this season, Grigg has claimed nineteen top-five finishes including six wins.
Not bad for his rookie season.
Although he points to his time and experience with titles such as Assetto Corsa as the backbone to his sim-racing career, Grigg currently describes his 'real' racing experience as "none whatsoever."
Grigg hopes to change that soon. Wanting to build upon the foundation which the MX5 series can offer, Grigg explained that he "plan(s) to buy a Gen-1 MX5 later in the year and take that to a couple of race/sprint meets."
Looking ahead
With goals in mind, Grigg confessed that he is racing "quite conservatively" at the moment.
Says Grigg, "I'm new to racing around other cars and I just want to finish races at the moment. I think as I get more comfortable with the cars and the drivers around me, I'll start to up the aggression a little."
He added, "Over the next year I'd like to establish myself in the top five or 10 and just work my way on from there…and to try and finish as many races as possible."
If Grigg was looking for an example of an aggressive driver to model himself after, he wouldn't have to look too far from his favorite V8 Supercar driver, Shane van Gisbergen, who is also a member of the iRacing community.
"Just watching him race is so entertaining," said Grigg of SVG. "And with the results he got towards the end of the year, he could be a serious title contender for 2015."
"Then I decided to give the V8 series a go." -Ethan Grigg-Gault
At home
One of the newest members of SDC Motorsports, Grigg seems to fit right in amongst the other top-tier drivers who call SDC 'home.'
"Everyone at SDC are top blokes and have made me feel very welcome," said Grigg. "I have learned so much from them over these past few weeks (and) I look forward to working with them in the future.
"Big shout-out to Martin Carroll for giving me a chance and getting me on-board in the first place."
Even though he is amongst teammates, as many drivers are keenly aware, the best way to develop their skills is to challenge themselves by challenging their teammates. Citing that he hasn't been running in the V8 series long enough to find a proper "rival," Grigg says, "I've been having some really good battles with Michael Fulcher because we're quite similar on pace."
Those battles carried into Week 10 as Grigg once again finished in the money and ahead of all of his teammates. Starting the online race in third, Grigg managed a late-race pass for second on championship contender, Ian Ford of Evolution Racing Australia. Finishing behind the race winner, Beau Cubis, Grigg has indeed set himself up for a bright future in the iRacing.com V8 Supercars series with yet another top-split podium finish.
Aim small, miss small
As if the top-split wasn't enough, Grigg has also decided to cast his lot against the very best of the best in the iRacing.com V8 Supercars Online Premier Series. Going toe-to-toe against championship level drivers such as Madison Down and Richard Hamstead, Grigg certainly hopes that the experience he takes away from a series as high-caliber as V8SCOPS will pay off in spades down the road.
Whether in a virtual car or a real car, one thing is for certain: Grigg is here for the long haul. And as he continues to develop as a driver, one can easily rest assured that we will continue to see more from this young star in the future.
---
You may also like...
---