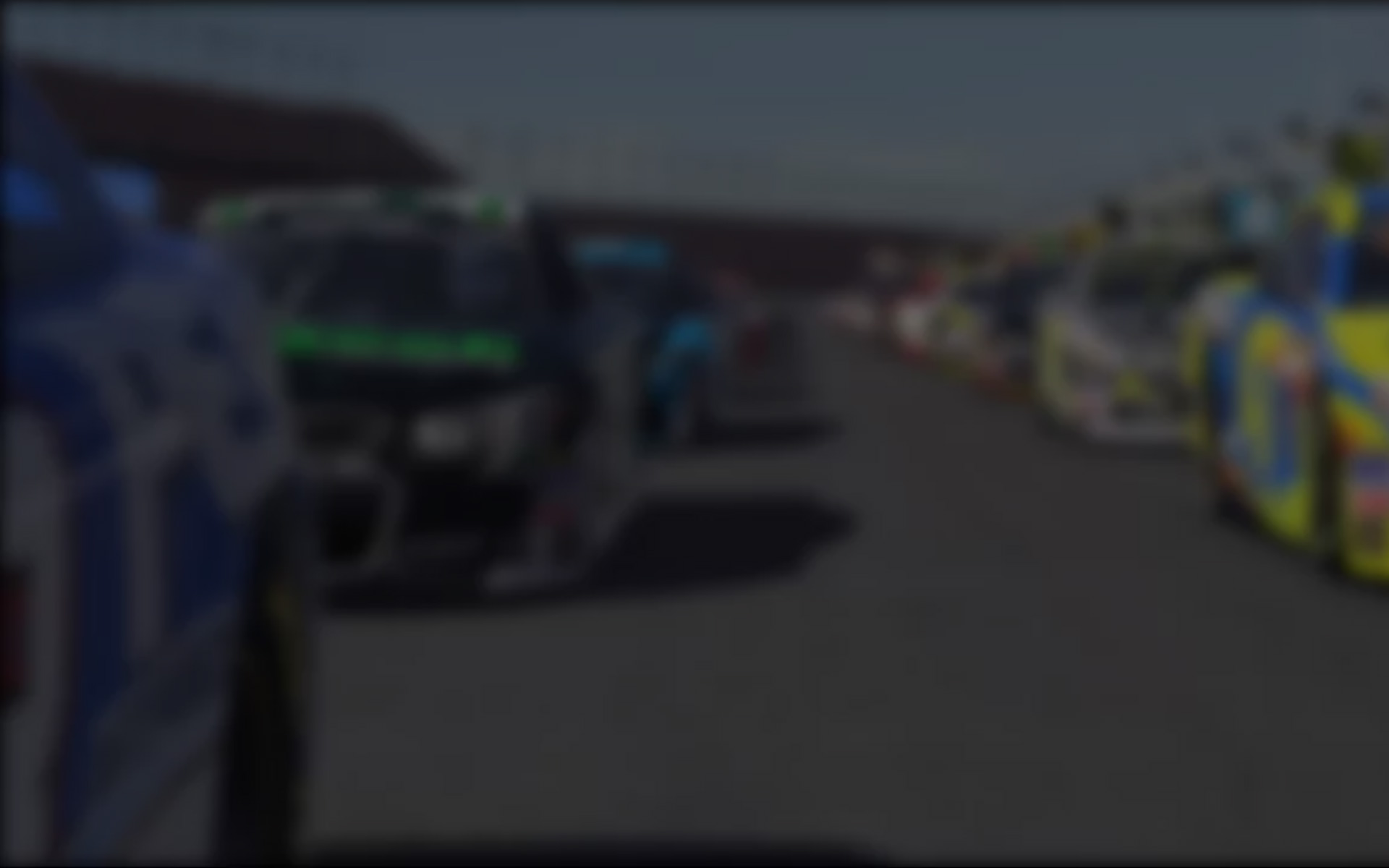 The simulation cars and stars of the eXlander Pro Series will take to the track for one final time in the 2011 season as the Late Models roll into Bristol Motor Speedway Sunday, September 11th for the Fallen Heroes 200 Presented by Grand Touring (GT) Vodka. This is the fifth event on the Summer schedule for the popular late model series, which runs on a wide array of oval tracks provided on the iRacing Motorsports Simulation service.
Entering competition on Sunday night, the points championship is all but wrapped up for Middletown, Connecticut's Paul Strickland Jr. Strickland leads his nearest competitor Jeremy Hughes (Kingsport, Tennessee) by 39 points, meaning if Strickland can keep his nose clean on the #94 eXlander Designs/Grand Touring Vodka Chevrolet Monte Carlo he will be crowned champion by night's end.
That task is easier said than done though as over two dozen of the fastest Late Model competitors on the iRacing service are set to congregate to attack Bristol's half-mile, high-banked configuration in front of the cameras of WebRacingNetwork.com. Names such as NASCAR iRacing.com Series World Championship competitor Chad Coleman, Kingsport Speedway Late Model Champion Nate Monteith, Blake Jones, Chris Swett, Allen Krier and Steve Luvender are among the favorites heading into Sunday night's race.
Practice for the Fallen Heroes 200 Presented by GT Vodka begins at 8pm with qualifying for the event slated for 8:55pm. The 200-lap main event is set to go green around 9pm (all times eastern), which at that time the Web Racing Network (WRN) will go live to air with flag-to-flag coverage of the race. For more information on WRN, visit WebRacingNetwork.com.
About Grand Touring Vodka
A great American tradition begins with Grand Touring's handcrafted vodka. We combine the finest grains from America's heartland with crisp, cool waters. Column distilled and filtered through activated stone carbon, Grand Touring Vodka presents unmatched smoothness and quality. The bounty of our labor will be rolling out across the country this summer. Grand Touring Vodka reminds you to drink responsibly, "Know when to pass." For more information on Grand Touring Vodka, visit www.grandtouringvodka.com.
About Vidane Racing
Vidane Racing is an online-based racing league using iRacing.com Motorsports Simulation software. Established in 2007, Vidane Racing allows members to compete against one another in a virtual stock car-style racing environment through the iRacing service. The mission of Vidane Racing is to provide an entertaining, realistic simulation to major North American stock car series using the most up-to-date simulation software available with the cleanest drivers around. The eXlander Pro Series and Trading Paints Grand National Series run on alternating Sunday evenings from June to Decenber in the 2011 season. For more information, visit vidane.com.
---
You may also like...
---