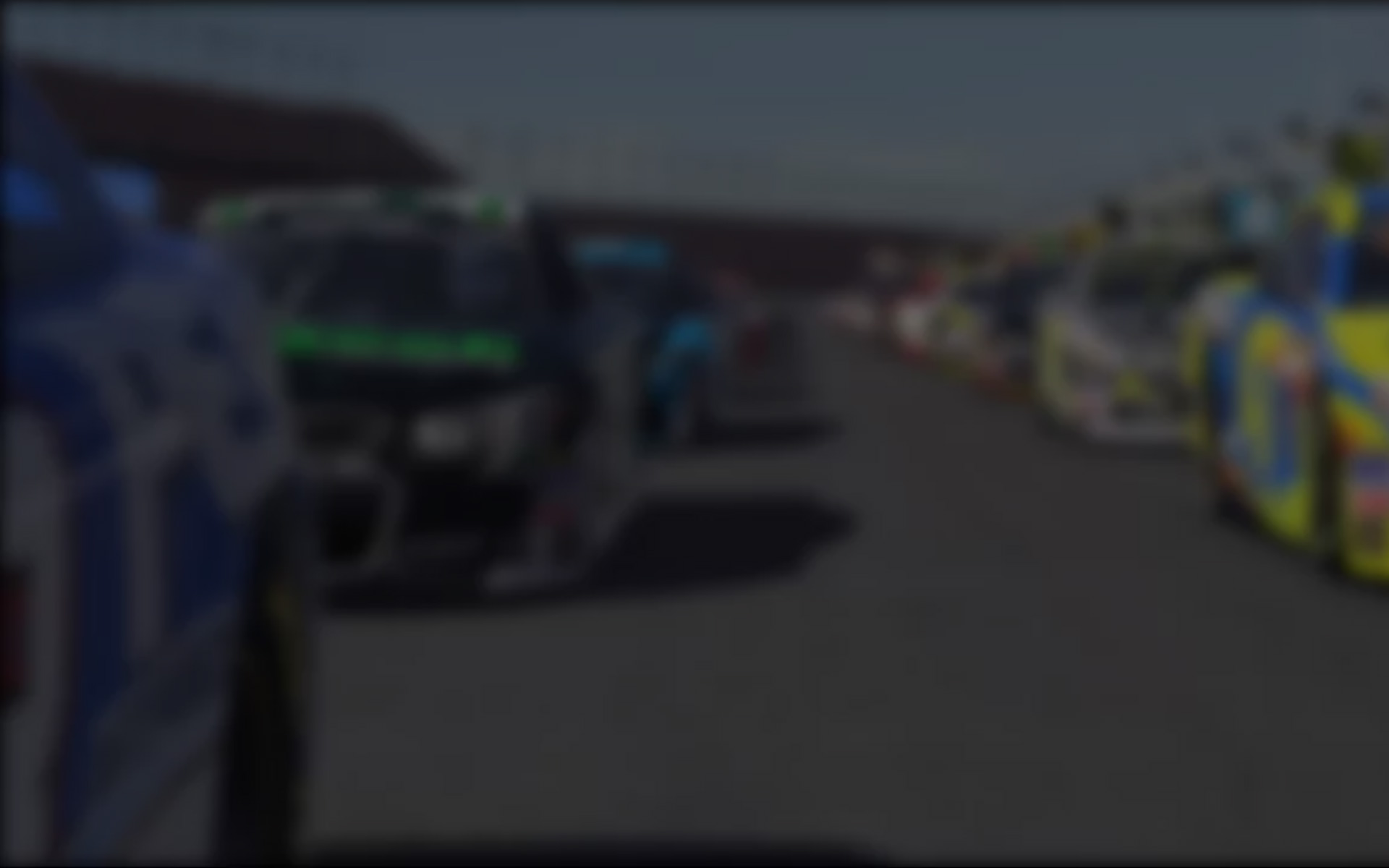 April 27th, 2016 by David Phillips
Races are not won on the first lap.  Still, there's something to be said for fast starts.  After all, there are more positions to be gained on the opening lap than at any other time during a race.  And getting a jump on the pack insulates you from the mayhem of half a dozen cars going for the same piece of pavement in the first turn.
The same can be said for a racing career.  Starting several rungs up the racing ladder is no guarantee you'll be the next Kyle Busch, Scott Dixon or Lewis Hamilton, but it gives you a leg up on the hordes of other aspiring champions looking to make names for themselves.
Thanks to iRacing and Mazda, Glenn McGee starts his "real" racing career well up the ladder at Mazda Raceway Laguna Seca this weekend.  Winner of the 2015 Mazda Road to 24 Shootout, McGee earned a $100,000 scholarship in the 2016 Battery Tender Mazda MX-5 Cup.  More recently, McGee and defending series champions Sick Sideways Racing announced they have teamed-up for the coming season.
All in all, not bad for a simracer who only recently acquired his first crash helmet.
"My first race start will be a Pro race start," says McGee.  "I don't think anybody's ever done that before, so the SCCA had to give me special consideration."
"My first race start will be a Pro race start." – Glenn McGee
If the facts that McGee sports a Pro iRacing license, captured 20 wins in iRacing's 2015 Season 3 Mazda Cup and was one of two simracers selected to represent iRacing in the 2015 Mazda Road to 24 Shootout didn't warrant "special consideration," the fact that a panel of judges selected him over nine other participants – including NASA Spec Miata Champion (and fellow iRacer) Mark Drinnan – as the Shootout winner helped do the trick.
Nor did it hurt that McGee matched the pace of some of the MX-5 Cup's most experienced veterans in pre-season testing, including defending series champion — and Sick Sideways teammate — John Dean.
"It's been really fun to get back in the car," he says.  "Actually it's been even more fun testing the Global MX5 and then getting the Global MX5 iRacing just launched and testing THAT out and then getting back in the real car and comparing the two.  They're real close.  The new car has a very lively rear end and that's mirrored in the game as well.  On the track and in the sim, the new car is a blast."
McGee is well aware there's a world of difference between testing and racing.  But he brings the same measured confidence to the Battery Tender Mazda MX-5 Cup that he brought to the Shootout.
"When I went into the Shootout . . . I had that confidence from being in a lot of simraces," he says.  "You're not cocky, but you know how to handle yourself in a car; you know the mentality you're supposed to have.  But I didn't have any expectations at all whether I could win or not.  I just felt like I could do really well in the car – but I didn't know what that meant.
"It's the same for the Mazda MX-5 Cup.  It's not like I expect to go out there and win, but I feel comfortable. And that's because of using the simulator and doing so many races.  I don't feel any differently than I did preparing for the Shootout.  Of course there is more pressure: the people at Mazda and iRacing are expecting results.  And those aren't the big pressures – it's the iRacing community who thinks I'll destroy everybody, while the real racers think 'He's just an iRacer, we'll destroy him.'  The truth is probably somewhere in between.
"There's a lot of talent in the series, but I feel totally prepared. Just like in the Shootout when a lot of it was my preparation as a driver, but also my mental preparation that you can't gain in real life.  There are only so many real races you can do in a year – I can do eight races a night in iRacing."
On the other hand, for all the correlations between iRacing's Global MX-5 and the "real" thing, some aspects of preparing for the Battery Tender Mazda MX-5 Cup can only be achieved by doing laps, laps and more laps in a real MX-5.
"I had a lot of natural pace in the simulator . . . like a lot of guys do," McGee says.   "Then in the real car — I got in and was fast immediately.  Part of that is, even on the simulator, when you get a new tire model or a new car, you have to learn it.  It was not any different in the real thing.  I was right there out of the box and then it was a matter of figuring out the nuances.
"Your 'out-of-the-box' pace can be good, but you're also making mistakes.  That's where experience shows: When you make a mistake, you're able to minimize it to the point that it's almost like it didn't happen. You're taking less out of the car and taking better care of the tires.
"Obviously the big thing is the tires, and that sensation you get from the slip angle.  In the simulator that is translated really well in a force feedback wheel.  But in real life you sort of get the feel through the rest of your body.
"So I'm starting to figure out the tires, and I am getting faster, but the returns are not as great as what you'd think.  It's like 'Oh man, I wish I could gain a whole second.'  When you're already at the limit, a tenth of a second, let alone half a second, is tremendous."
Continuing that development was foremost on McGee's mind when he joined Sick Sideways for the coming season.
"They're the current champions and one of the last races of 2015 they locked-out the podium," says McGee.  "I'm sure we'll have very competitive cars this year, but more than a winning car I was looking for a team that can help me develop as a driver.  If all a team can do is give me a car that's half a second quicker and not help me progress as a driver, then I'll be stuck; but if I can learn from the team and become half a second quicker as a driver, I'll take that every time."
The opportunities to learn his craft at Sick Sideways are as numerous as they are self-evident.  For openers, McGee will be one of seven (count 'em) seven drivers piloting Sick Sideways MX-5s this season.  For another, his teammates include defending champion John Dean.
"Not only do I have access to seven times the data, it's the data of some of the most successful drivers in the series including John," says Glenn.  "It's been really valuable for me to be able to look at John's data, see where he's faster and try to understand why.  There've also been a few times when I've been able to help him, although the flow of information is definitely in my favor."
Having gone from iRacing Mazda MX-5 Cup to pro racer in a matter of months, McGee has already made a fast start, development-wise.  It's equally safe to say the pace of that development figures to accelerate this weekend and throughout the 2016 Battery Tender Mazda MX-5 Cup.
---
You may also like...
---