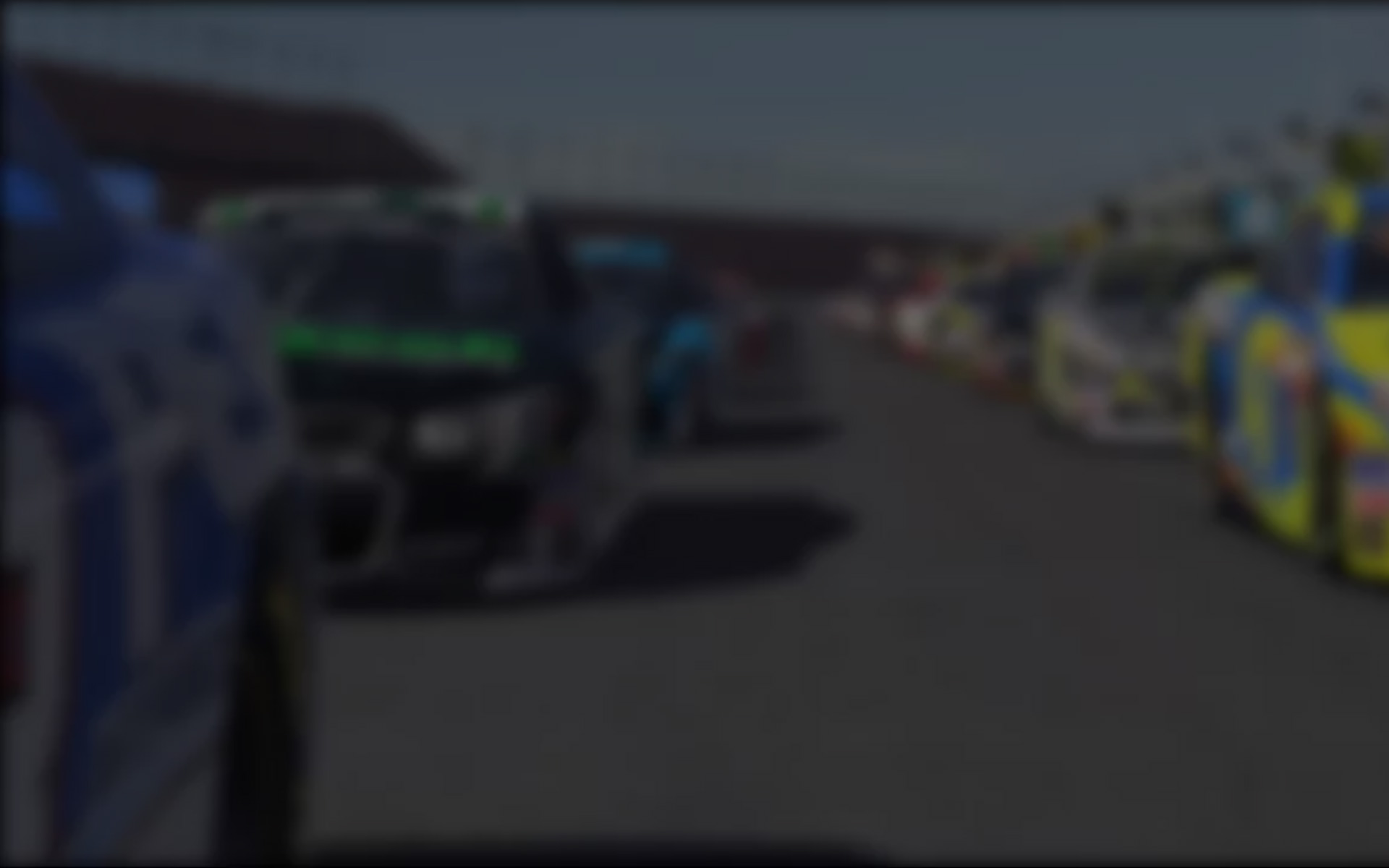 USA International Raceway was located in Lakeland, Florida – the key word there being "was." Alas, like all too many tracks the world over, it no longer exists. Luckily for sim-racers, however, iRacing.com scanned and built a digital version of the track before ceased operations.  So, like Australia's Oran Park, USA International Raceway lives on in virtual form.
In the opening week of the 2013 Season 3 the NASCAR iRacing.com Late Model Series drivers loaded their Chevrolet Monte Carlos SSs and headed to the Florida track with high hopes for this new season. With much anticipation for a great schedule the Late Model competition is looking to be one of much greatness.
In the 3634 iRating Top Split of the week, Peter Fisher took the pole just ahead of Juston Rosenow. Fisher got the early hole shot and blitzed the fastest time of the race to take control of the event. Rosenow would hang on to finish in second, just a tenth under a second behind, after Fisher dominated all 50 laps. Nick Zautner started third and finished there, just over two seconds off the leader with Kevin Burris moving from fifth to fourth finishing just seven tenths behind Zautner. Brandon Buie2 would come across the line fifth after starting from tenth, five seconds off the leader. Cody Dusty followed just half a second behind in the sixth position gaining one spot from his initial starting position.
Scott Latimer moved four places enroute to a seventh place finish eleven seconds behind the leader. Jason M Rosarius gained one spot to finish eighth a second behind Latimer with Nick Mullineaux just a car length behind in the ninth position after having swapped positions with former. James Wenzel would start sixth but after some damage would finish only in the tenth position 15 seconds behind our race winner with Ben Catoe finishing in the eleventh position three seconds behind. Braydon Oakley, Christopher Miller3, and Justin Wariner would all finish one lap behind.
With his SoF domination and 225 points to his credit, Fisher sits in the points lead heading into Week 2, followed by Charles Cosper at 217. Trey Jarrell captured 208 points to round out our podium while Juston Rosenow's second place in the SoF race would seat him fourth with 207 points. Heath Smith sits fifth with 199 points with Nick Zautner in sixth at 190 and reigning champion and Pro Series driver Kevin Burris just behind at 188. Mathew Parsons claimed 187 points for eighth with Kris Marlow, Brandon Atkinson, Alex Peck, and NASCAR iRacing.com Series World Championship competitor Paul Kusheba all tied for ninth with 185 points. Chad Detillier just one point behind at 184 sits thirteenth while Nathan Hammock sits fourteenth with 178. Cody Dusty rounds out our top fifteen with 173 points while another NiSWC driver — Tyler D Hudson — sits back in the seventeenth position.
Week 2 finds the Late Models embarking on a cross country odyssey to Southern California and Irwindale Speedway.  Be sure and check-in next week for a run-down on the action!
---
You may also like...
---