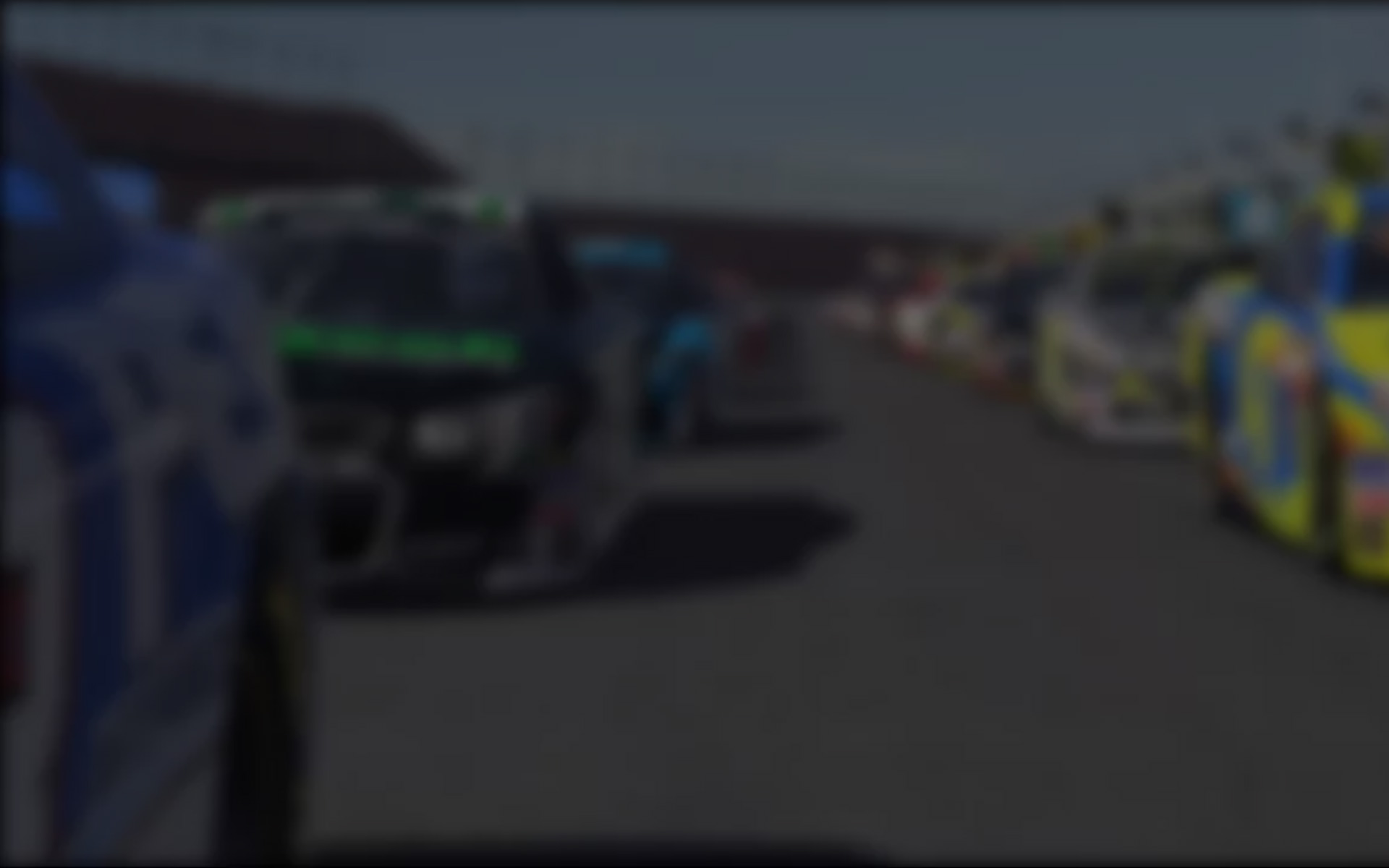 All of this talk about fixed setups got me to thinking, and when it comes down to it, I realized that I don't really have a good idea of how fixed setups would impact me, personally.   So as an experiment I ran an online race in the Rookie Solstice last night, just to see what jumping into a fixed-setup race would be like.
Laguna Seca is a track I'm pretty familiar and comfortable with.  I did my time in the Solstice as quickly as possible just so I could move on to the Spec Racer Ford at the Advanced Rookie level — I've run a few races in the Solstice this season for fun, and even though I'm more comfortable and safe in it during race conditions than your typical red-stripe Rookie, it's a car I'm not particularly fast with.
On a long-ish road course like Laguna Seca in the upper split with lap times in the 1:49 – 1:53 range, the field DID get spread out, and there were quite a few accidents and tows.  Rather than the accidents being catastrophic events that affected the entire field, though, they seemed to be individual events.  The leaders stretched out their lead, while the guys who had problems lingered towards the back of the pack, and thanks to the long lap times at Laguna, only one guy got lapped.  This would be different in a faster car, but there still seemed to be some good racing going on.
My personal best at Laguna in the Solstice is a slow-ish 1:51, which is about 3 seconds off the leader's pace in the pickup race that I participated in.  I hadn't put in any practice at Laguna in the Solstice to prepare, and I have had minimal contact with the Solstice over the past few weeks.  So I was about as "raw" as you could be going in.  I had a couple of small "offs" during the race (runoffs/back on type things, one black flag "slow down" when I cut the Corkscrew that cost me a position), so my average race pace was 1:55.165, and I turned in a fastest lap of 1:52.741, which was a new race PB for me in the Solstice.  I didn't qualify and started 9th and finished in 6th, had no car contact with others along the way, and got passed by a few people who started behind me who were faster and more comfortable in the Solstice.
Even though I was frustratingly slow and rusty in the Solstice, the race was a fun one overall — the car was stable and predictable, and as I got more comfortable with the car and track over the course of the race I could see my lap times getting quicker and quicker (I turned in my best lap on Lap 10 of 11).  The guys who had practiced and those who compete in the Solstice regularly were obviously faster than me all over the track, but natural ability alone enabled me to at least be more consistent (and in some cases faster) than the half of the field that finished behind me.
Surprisingly, I enjoyed myself enough that it kind of sparked my competitive nature, and I found myself wondering if maybe I should try campaigning for a season in the Solstice to see if I could further hone my skills there.
My take-away from this is that fixed setups are not a big deal, at least not for me.  To some degree they help open-up opportunities to compete in an "arrive and drive" manner that just isn't possible in series that allow for open adjustable setups, because in order to compete as a slow-ish "also-ran" in those series you typically need a good setup before you can even turn a wheel.  In the fixed-setup Solstice race, I still had a car under me to master and a track to tame.  And in a competition setting, I also had a race to run — and isn't all of that why we're iRacing members in the first place?
---
You may also like...
---