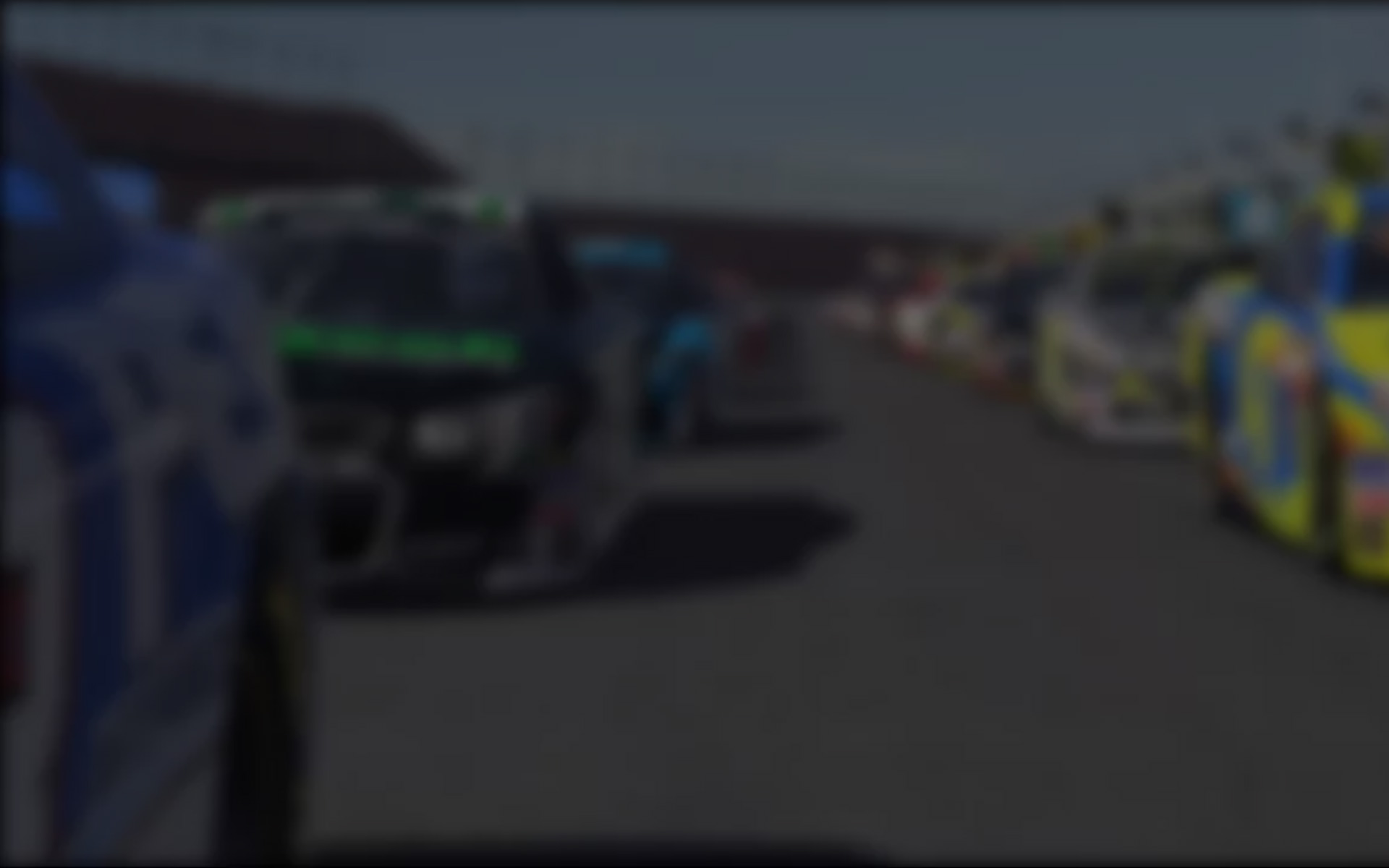 As the iRacing.com V8 Supercars Americas series officially passed the halfway mark of 2015 Season 2, fans were treated to an excellent display of skill and dedication at the hands of SDC Motorsports' Ethan Grigg-Gault. For 30-laps at the historic Circuit Gilles Villeneuve, Grigg-Gault took 18 of his fellow sim-racers to school as he demonstrated what true domination on a track looks like.
Qualifying
As qualifying began, it quickly became obvious that Grigg-Gault was the man to beat. Posting a time of 1:36.793, the SDC driver was the only competitot to get into the 36s which, unsurprisingly, landed him on the pole. Starting alongside Grigg-Gault was TTR's Shaun Kelly. Filling out the remaining spots in the top-five were Grigg-Gault's SDC cohorts Martin Carroll, Chad Chastain and Michael Fulcher.
The Race
The online race got off to a clean start as the drivers hurled 1.5 virtual tons towards Virage Senna and through the twists and chicanes of the hybrid street track. The gloves seemed to be off in the SDC camp, however, as Chastain got an early jump on his teammate, Carroll.
For the next several laps, Carroll attempted to chase down Chastain who was proving to be a challenge to catch. At the same time, a train had formed behind Carroll consisting of his teammate, Fulcher, along with Marlon McMullen and Mitchell McLeod.
Things seemed to take a turn for the worse as Carroll headed towards the L'Pingle hairpin on Lap Eight, however. Going in too hot, Carroll made a costly mistake and went wide which allowed the three-car train to slip by. Although Carroll would continue to fight for the duration of the online event, he would ultimately finish eighth.
Preston's charge
Starting dead-last (nineteenth) after failing to post a qualifying time, the Week 5 winner, Corey Preston, was having a monumental comeback. Jumping up to fourteenth after the first lap and then to eleventh after the second, Preston was on the move.
After several battles with Dale Neish and Curtis Chippeway, Preston went on overtake both Carroll and Chastain to finish the race in seventh. Although Preston was undoubtedly disappointed with his performance during qualifying, he had reason to smile after the race considering he was only one second outside of the top-five after starting last.
Grigg-Gault vs. Kelly
Back up front, Grigg-Gault was continuing his domination but his lead was beginning to wither. Just behind, a very quick Kelly was attempting to out-drive him with not only sheer speed, but with strategy. As the laps ticked away, Kelly began making modest but consistent gains which began paying-off. With every lap, Kelly was gaining between .1 – .3s per on his adversary.
This being a 30-lap race with no scheduled pit stops, tire management came into play towards the latter part of the event. Considering the gains he'd made on Grigg-Gault, Kelly appeared to have played the management game better. However, Kelly was unable to seal the deal as the race came to a close. A little over a second behind, Kelly finished the event in P2 as Grigg-Gault crossed the line to take the Week 6 V8 Americas win.
Having a rally of his own, McMullen claimed the final step on the podium after starting in seventh, while Fulcher gained a spot to finish in fourth ahead of McLeod.
Other splits
With the top split having a Strength of Field (SoF) of 3599, the second split (SoF 1657) was won by Tony Kloosterman after starting on the pole and leading every lap. Zach Schaller and Anthony Mino respectively brought home second and third as Shane Rayner and Shane Brooke completed the top-five.
Here are the results from the Monday SoF race.
| | | |
| --- | --- | --- |
| Split 1/SoF 3672 | Split 2/SoF 2029 | Split 3/SoF 1179 |
| 1-Ethan Grigg-Gault | 1-Jason Bence | 1-Sam McLeod |
| 2-Ian Ford | 2-Michael Hammond | 2-Hayley Findlay |
| 3-Michael Fulcher | 3-Justin C. Allen | 3-Mark Pavlovich |
| 4-Martin Carroll | 4-Will Dodd | 4-Ashley Ruskin |
| 5-Michael Cracknell | 5-David Baxter | 5-Tony Lynch |
Circuit Zolder
With Week 7 of the iRacing.com V8 Supercars series slated for driver-favorite Circuit Zolder, things will be sure to heat up for 29-laps around the 10-turn Alternate configuration. Additionally, the inclusion of high-caliber drivers such as Ian Ford and former champion, Mitchell McLeod, will only add to the intensity as the best in the sim-racing business battle to come out on top at the end and claim the Season 2 championship.
---
You may also like...
---