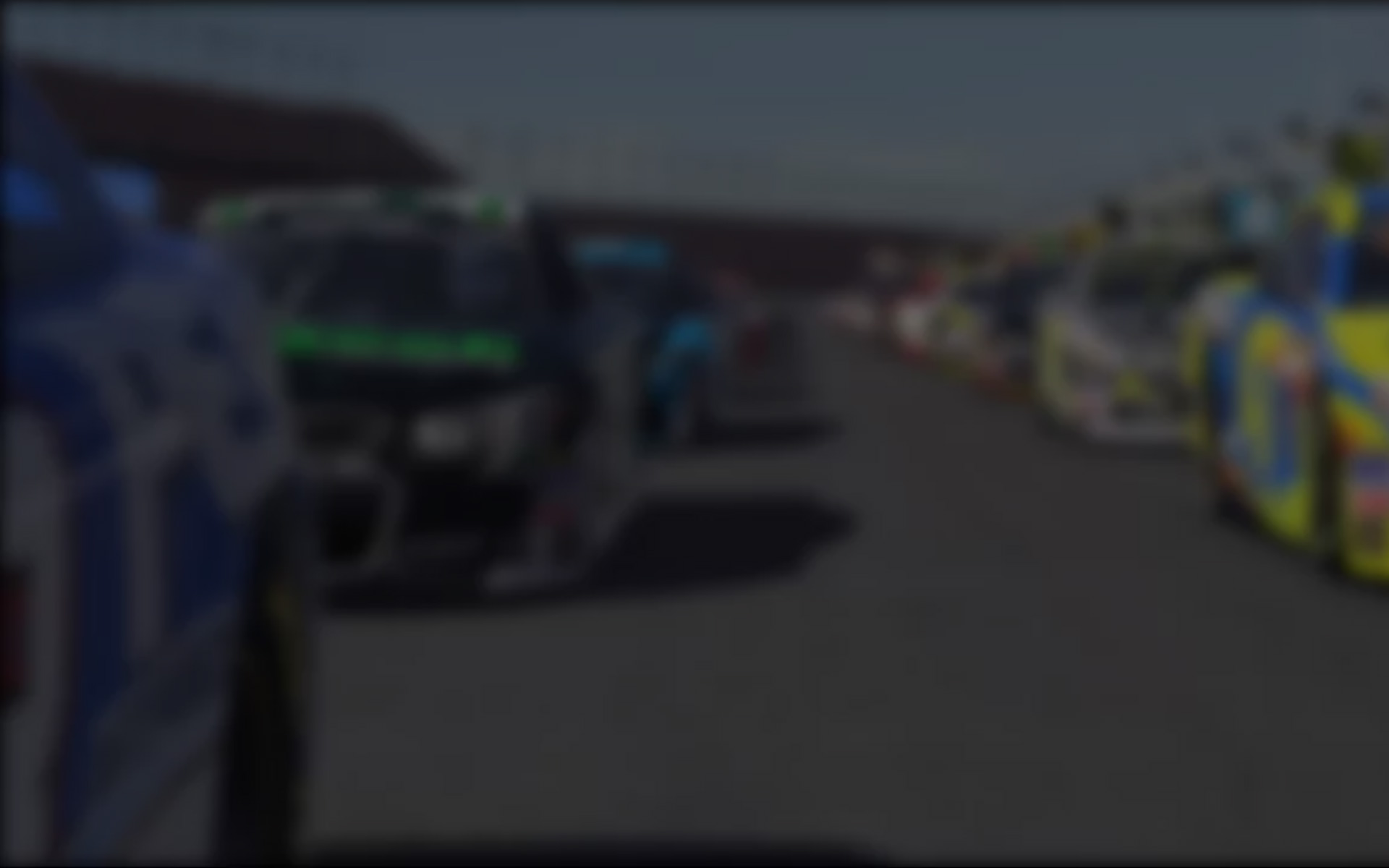 The SpecRacer Ford Challenge sailed across the pond to Kent, England, to visit the famous Brands Hatch GP course for Week 2.  This marked the first official visit to Brands for the series, and the track proved to be particularly well-suited for the SpecRacer Ford.
Unlike Watkins Glen, though, Brands Hatch is one of those "rare" circuits that does not appear on many iRacing series schedules, so the track is less of a "fan favorite" than the Glen, and it typically doesn't attract the same type of participation numbers.  This held true for the SpecRacer Ford Challenge schedule, which saw a fairly substantial dip in participation for Week 2.  Despite this dip, though, 398 SRF drivers still travelled to merry old England with to join in the online racing festivities, which still allowed the SRF to claim the #4 spot overall in terms of participation at the D-Class level and above, coming in behind the Skip Barber, the Star Mazda, and the Mustang.
Those drivers who showed-up were treated to some amazing racing action on the hilly, swoopy, roller-coaster-like Brands Hatch GP circuit.  The on-track action seemed to be almost universally clean, competitive, and sportsman-like, building on the trend that was started in Week 1.
Another trend from Week 1 that carried-over to Week 2 was the invasion of fast Finns, with the top three overall and Division 1 spots for the week in the series championship going to Finnish drivers Roope Turkkila (1st place Overall / Division 1), Petteri Kotovaara (2nd place Overall / Division 1), and Kimmo Suominen (3rd place Overall / Division 1).  The Flying Finns edged-out up-and-coming sophomore SRF sensation Jonathon Hall, who still managed to hold on to the 4th Overall / Division 1 position.  The competitiveness and depth of talent present in this season's SpecRacer Ford can best be illustrated by the fact that defending Season 2 SRF champion and all-around SRF ace Chris Hughson is currently sitting at 30th place in the series championship.
The overall Championship and Divisional points standings for Week 2 are as follows:
Division 1:
Roope Turkkila (Finland) – 222 points
Petteri Kotovaara (Finland) – 187 points
Kimmo Suominen (Finland) – 174 points
Division 2:
Mirko Salati (Italy) – 151 points
David Kus (Central-Eastern Europe) – 143 points
Matt Yeomans (Australia/NZ) – 132 points
Division 3:
Cameron Scott (Plains) – 143 points
Katier Scott (England) – 107 points
Olexandr Yanel (Central-eastern Europe) – 104 points
Division 4:
Zachery Hoobler (California) – 135 points
Constantin Mikhailov  (Central-Eastern Europe) – 102 points
Rob Swindells (England) – 100 points
Division 5:
Martin Ryder (Atlantic) – 93 points
Yuji Sasaki (International) – 91 points
Adam Surplice (Australia/NZ) – 90 points
Division 6:
João Monteiro (Iberia) – 77 points
Neal Kemp (California) – 72 points
David B Jackson (Midwest) – 70 points
Division 7:
Daniel Hunt (England) – 75 points
Zachary Waurin (Atlantic) – 72 points
Michael Yokom (Australia/NZ) – 68 points
Division 8:
Andras Laszlo Kovacs (Central-Eastern Europe) – 71 points
Ricardo Margarida (Brazil) – 55 points
Darren Leslie (Eastern Canada) – 48 points
Division 9:
Jeri Holth (Plains) – 39 points
Nathan Luetke (Virginias) – 28 points
Franklin Nichols (Carolina) – 23 points
Division 10:
Kurtis Davies (Indiana) – 23 points
Chance D Manning (Mid-South) – 4 points
Martyn Smith (Australia/NZ) – 0 points
Rookie:
Jack Longress (Northwest) – 35 points
Billy Shepherd (England) – 22 points
Eddie Curry (Eastern Canada) 18 points
Week 3 at Barber Motorsports Park looks like it will also feature lower participation numbers than what we saw during Week 1 — again, this is no surprise given that Barber is another of the less-popular venues which  appears on very few iRacing schedules.  As with Brands, Barber Motorsports Park's lack of popularity is a bit puzzling because the track seems to be ideally suited for slower "momentum cars" like the SpecRacer Ford.  Barber is also a fairly straightforward layout that is easy enough to learn, and its wide racing surface allows for a variety of different lines, which has made for some exciting racing action so far in Week 3.
If you're still on the fence about giving the SpecRacer Ford Challenge series a try, Week 3 at Barber Motorsports Park would be a good place to jump in and get your feet wet.  Getting started in the SRF at Barber is even easier, thanks to fellow iRacer Kevin Browne, who has put together the following track guide/walkthrough video for Barber that should help get you up-to-speed in no time:
Week 3 offers a unique opportunity for folks looking to jump on-board the SpecRacer Ford bandwagon because this is the first time that the SRF has officially raced at Barber Motorsports Park, so many of the SRF "fast" regulars are still trying to get comfortable with Barber.  That means that this week may be more of a level playing field overall for everyone – aside from the Flying Finns, that is.
Speaking of which, it seems as though the Finnish invasion will continue on past Week 3, because the Finns revealed that Club Finland will be using the SpecRacer Ford (and thus the SpecRacer Ford Challenge series) as the club's "shadow league" for Season 3.  This means that in lieu of using hosted session to run their Club Finland league races, the Finns will be using regularly-scheduled championship races in the SpecRacer Ford series to stage their weekly league races.
That's good for the SRF Challenge series as a whole because it helps ensure continued participation from the highly competitive Finnish contingent, which raises the stakes a bit in the overall series championship — and hopefully means we will see many of the faster non-Finnish SRF drivers rising up to challenge the Finns in the overall Championship Points race.
---
You may also like...
---