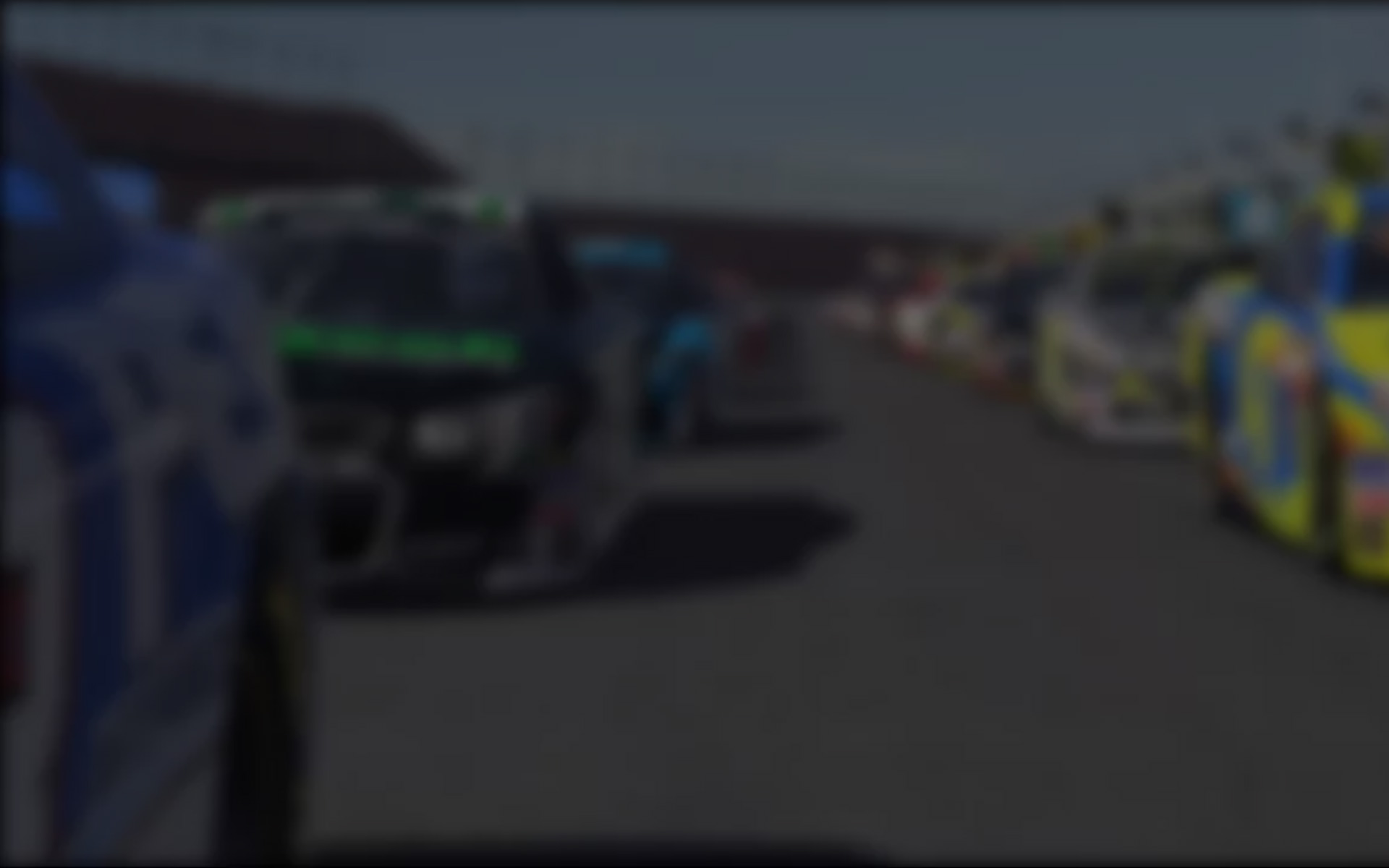 You could say the highlight of Ben Anderson's iRacing experience came a long way from the sim-racing set-up at his home in Minnesota.   In fact, it came in at the real world version of Autobahn Country Club when he did a one-off race in the SCCA Pro Series Playboy MX-5 Cup and introduced himself to series frontrunner Marc Miller.
"He said, 'I know you.  You race on iRacing,'" Anderson relates.  "That was pretty cool.  To show up for my first race in a pro series and have one of the top drivers recognize me."
Anderson could return the favor if and when Miller gives iRacing's VW Jetta TDI Cup series a try.  Which isn't out of the question, given that Miller is also an iRacer . . . and that with two wins and nine top fives in twelve starts, that Anderson is one of the leading competitors in the TDI Cup competition.
At the ripe old age of 28, Miller is not eligible for the big prize in the series – a spot in the selection process for the SCCA Pro Series' version of the VW Jetta TDI Cup in 2010.  That doesn't dampen his enthusiasm for the series.
"It's still fun to compete," he says.  "It's one of the most competitive series in the service, so it's a good test for me.  The only way to gauge yourself is to race against the top drivers."
Founder, CEO and president of Cinemotion, a Minneapolis-based company that develops innovative web, dvd, and portable video market solutions for the automotive market, Anderson first got involved in racing four years ago when he took his super-charged Mazda Miata to Brainerd International Raceway for a track day.
"I didn't have any racing background, I was just a car guy," he says.  "But it felt so natural.  Only later, when I actually thought about the fact that I'd been going through Turn One at 130 mph that it scared me to death!"
Anderson later attended the Derek Daly Driving Academy, posting a lap record in the process, and continued doing track days in cars ranging from a Mazda RX7 to a Porsche 944, and running amateur races.  Still, in the midst of running his own business – and with finite resources – Anderson's driving career might have confined to the occasional club race but for iRacing.com.
"When I tried iRacing I thought 'This is interesting,'" he says.  "I'm not a gazillion-aire, what if I can satisfy my racing bug with iRacing?  I'd tried some other sims, but iRacing's accuracy and, most of all, the real world competition, set it apart. Based on my real world experience, I was pretty confident I could drive a car fast, but I wanted to improve my wheel-to-wheel racing skills."
Anderson races primarily in the VW Jetta TDI Cup and Pontiac Solstice Challenge, as they most closely approximated the cars he races . . . and aspires to race more frequently.   He found that, in line with his expectations, the time pent sim-racing helped his real-world racing skills.
"Of course, I knew the tracks ahead of time, before turning a lap," he says.  "But where it really-helped was in wheel-to-wheel racing.  I've raced on iRacing with some accomplished real world racers.  For example, Eric Foss (currently 7th in the SCCA Pro Racing Speed World Challenge) and I have had some fantastic battles.  As a result, I've learned what he would – and does do – in certain situations.  That's something I would never have been able to do but for iRacing.
"I read where John Prather (who competed in the SCCA Pro Racing VW Jetta TDI Cup at Road America this summer thanks to iRacing.com) said he forgot he was in a real car.  I totally understand that.  There are times when I'm sim-racing and I forget I'm sim-racing; likewise, there are times I'm in a real car when I forget I'm in a real car. "
On the other hand, there are some dynamics of real world racing that can't be learned on iRacing.com or any sim-racing experience.  Anderson learned as much in July when he did a rent-a-ride in the Playboy MX-5 race at Autobahn . . . and found his car was not competitive, not by a long shot.
"Eric and some of the other pros I've met online advised me against it," he says, "and they were right.  But I had to learn that for myself . . ."
Undaunted, Anderson is looking to continue his real world racing efforts in 2010, either in a proper effort at a pro event like the Playboy MX-5 Series or SpeedWorld Challenge, or shoot for a multi-race effort in the VW Jetta TDI Cup or one of the Mazda ladder series.  Meanwhile, with the curtain about to fall on the2009 season for real world racing, Anderson will continue racing – and learning – in iRacing's VW Jetta TDI Cup.
---
You may also like...
---