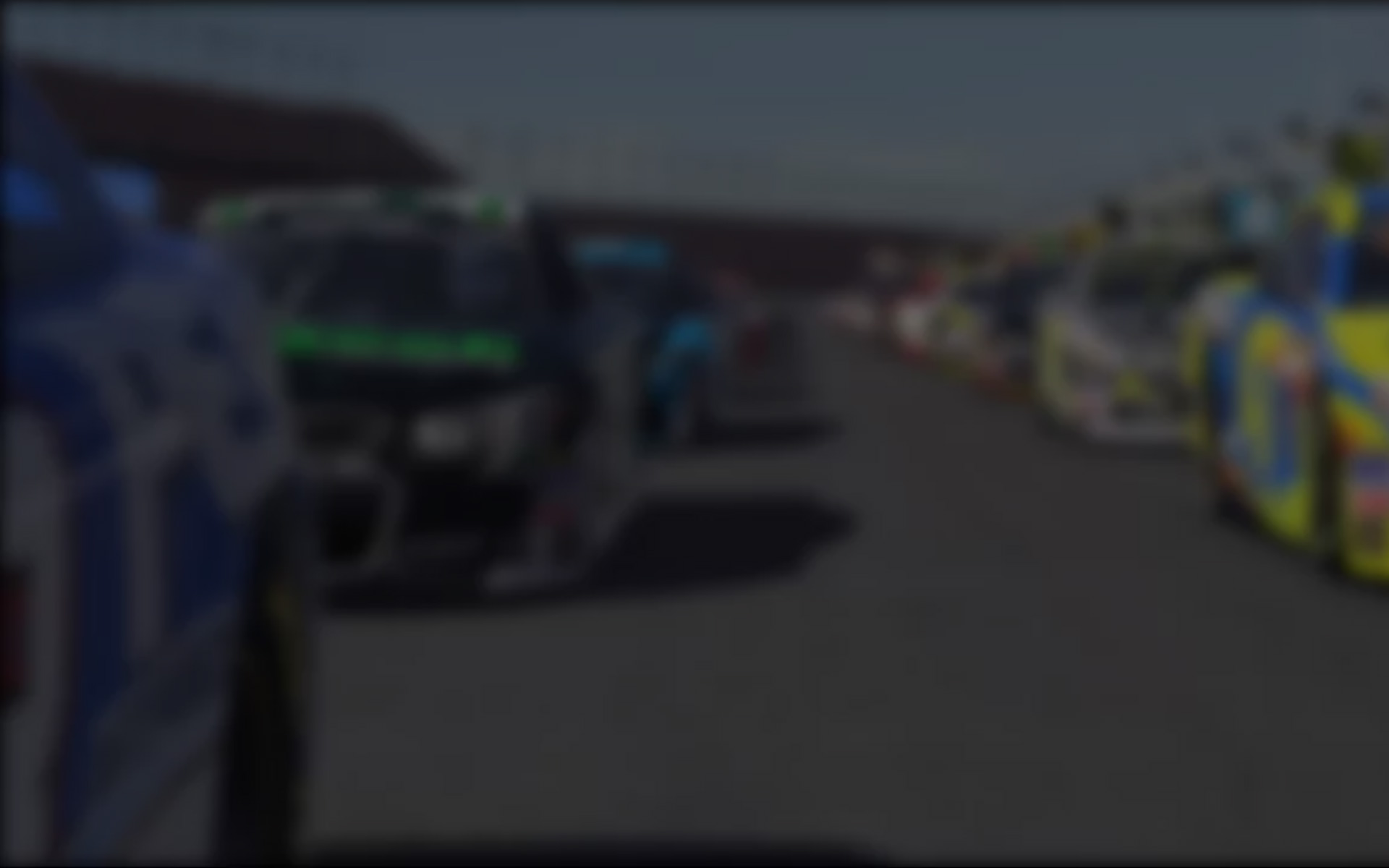 Week Eight of the VW Jetta TDI Cup saw a return to the Mazda Raceway Laguna Seca, with many drivers hoping to add to their totals by improving on one of their previous results, as the 'drop week' system only takes into account a competitors' best seven weeks of racing. It was also a chance for others, such as Max Dell'Orco and Andre Gomes, to play catch-up to reach their counted tally of seven weeks of results, having missed previous rounds in the season.
Continuing to cling onto the championship lead with his fingernails, Wyatt Gooden took a fourth place finish in the week's top Strength Of Field race, collecting 199 points in a dramatic and tough outing. The Buckeye state driver started in third, but a mistake in the notorious Turn Six on the opening lap proved costly, as Gooden handed his podium position to championship rival, Andre Gomes.
"I salvaged some good points from this race after I made a mess of the first lap, so I can't complain really for what could have been," said Gooden, whose race also included a moment at the Corkscrew. "My steering wheel inputs were lagging a bit due to a poor frame rate at the start, and for the first lap I couldn't hit my marks very well. I'm really sorry to Andrew Dekoning for our Corkscrew incident, but even so that was great pace by Max [Dell'Orco], he was untouchable".
The aforementioned Dell'Orco proclaimed to have had one of his greatest weekends of racing, following the Italians domination around the Monterey circuit, leading from pole and taking the chequered flag in a near flawless drive.
"I've had a perfect weekend" enthused Dell'Orco following Sunday's 1915GMT race. "My pace was great, I put in a lot more effort since I've already had three races here, so I had much confidence with the track and that helped me to stay ahead of the pack in both qualifying and the race."
The win bagged the European Club driver a valuable 242 points and keeps him in the thick of the championship battle.
Unable to make any gains on his series points total, Carl Modoff collected a mere 142 points this week, as the West club driver was only able to run in a weaker Strength Of Field race; not enough to eliminate his 155 points collected at Road America. Although still second in the title hunt, every point gained will count for Modoff, as the likes of Andre Gomes are rapidly approaching his position in the championship. Gomes still has a week of race results to collect before his true championship standing is realised, but a third place finish in the top race of the week has kept the door open for the American to get his hands on the top prize in a fortnight's time. Whether the 213 points will be enough, remains to be seen, and the New Englander could regret not finding a way past Ben Anderson at Laguna Seca.
Midwest driver Anderson scored a personal best of 227 points at the California circuit, a haul he puts down to familiarity.
"Laguna was the first track in the series I had raced on previously, allowing me to use my limited time to focus on getting faster rather than learning the track." offers the American. "I qualified well, ran a consistent race and I'm really happy to produce a result that shows the speed that I think we're capable of. Wyatt and Andre are very fast, and it was nice to keep them in the mirrors for this race."
Weeks Nine and Ten have still to be played-out in the VW Jetta TDI Championship, as the roadshow heads to Road Atlanta and then onto the challenging Lime Rock Park. The way things currently stand,Gooden maintains the series lead with Modoff shadowing and Dell'Orco third, all three having registered at least seven weeks worth of results. Currently riding fourth in the championship, Richard Crozier looks set to drop positions in the coming two weeks, with no races in hand. In contrast, Andre Gomes currently on the cusp of the top five, still has to register a set of results to make up his seven week total; with 1236 points in his pocket and scoring an average of two-hundred plus points a week, Gomes is likely to be on the brink of regaining the championship lead he relinquished earlier in the season.
The battle for a spot in the selection process for the 2010 SCCA Pro Racing VW Jetta TDI Cup continues and who will take the crown is still anyone's guess. Will the murky championship waters be any clearer at the end of this week's racing from Road Atlanta?
---
You may also like...
---