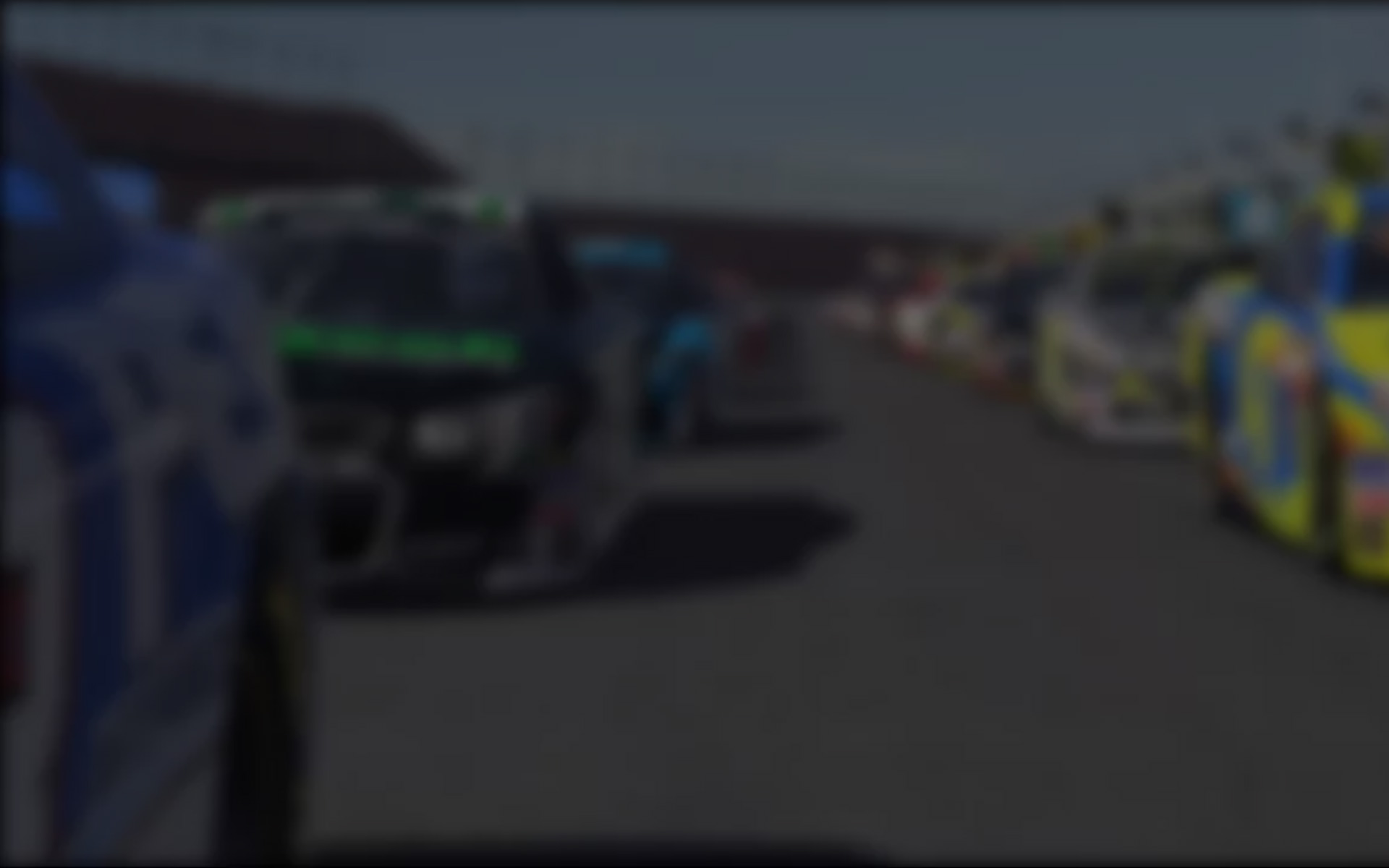 July 1st, 2016 by David Phillips
Do you know the way to Barcelona?  OK, it's not quite as catchy a title as "Do You Know the Way to San Jose" but, rest assured Jeremy Bouteloup, Aday Coba Lopez and Kamil Franczak don't much care. After all they know the way to Barcelona. The way led through the 12 week long iRacing European MX-5 Cup to the podium of the Grand Finale and now to the Friends of MX-5 Training Event in Barcelona where, this weekend, one of the threesome may be selected to drive a real Mazda MX-5 in the Global MX-5 Finale at Mazda Laguna Seca Raceway later this year.
We conclude our Friends of MX-5 Training Event previews with today's profile of Kamil Franczak.  With all due respect to Messrs Bouteloup and Coba Lopez, one could argue we've saved the best for last.  After all, Franczak captured seven poles and eight wins in a dozen starts to win the iRacing European MX-5 Cup.  Not content with that, Franczak dominated the Grand Finale, scoring a runaway victory to earn his invite to the Friends of MX-5 Training Event.
On behalf of iRacers everywhere, we wish Aday, Jeremy and Kamil the very best of luck this weekend in what could be a defining moment in their racing careers . . .
If there was a dominant force in the European MX-5 Cup, it was Kamil Franczak.  The Krakow native was nigh on to unbeatable and only failed to reach the top step of the podium on three occasions, once coming home fourth place in a Charlotte Motor Speedway draft-fest, the others after his Global MX-5 was damaged when trading paint with other competitors in a couple of 'racin' deals' at Daytona and Okayama.
Although Franczak would surely have preferred to have finished those races unscathed – and higher up the running order – he wouldn't have traded the fierce competition for anything.
"The MX-5 Cup was the toughest virtual competition I have ever been a part of," he says.  "I set the bar high heading into the contest of winning the championship and earning a position at the Friends of MX-5 training event. Most of the top ten season entrants are PRO/WC drivers with years of top level iRacing experience and I only had one year of iRacing experience, so competing with such quick and experienced drivers it was clear the dedication I would have to put in to prepare myself for each race and nail my pace to perfection. Every race was extremely intense; any tiny mistake would most likely cost multiple positions in such a tight field. The 2016 Global Mazda MX-5 Cup car was perfect for close and intense sim racing. The entire season was filled with nose to tail/door to door action.

"Additionally to the pressure from the racing was knowing that the races were being broadcast live around the world," he continues. "Sim racers, real racers, race fans, family and friends were all able to watch every moment of each race. The more the competition progressed the more attention it brought to me on social media, so I knew with everyone watching I would have to remain in total focus and perform in the spotlight. Winning the MX-5 Cup was tough journey, it is an achievement I am extremely proud of knowing I was challenged by the best in the world and fulfilled my goals through determination."
While Franczak has only been a member of iRacing for about a year, thanks to his "day job" he's no stranger to technical, high speed challenges.
"I am military stunt pilot in Polish Air Force so, along with flying, driving a race car is my second nature," he explains. "My dream, as well as all other sim racers, is to have professional racing career.  Being qualified for the Friends of MX-5 Training means to me that I'll have a chance of a lifetime – to be trained and judged by professionals who will decide if I'm the one Mazda is looking for."
The Friends of MX-5 Training Event will include intensive skills and technique training at Barcelona's ParcMotor Circuit, as well as simulation racing. Based on their performance, the three simracers all have the chance to be selected by Mazda to drive a real MX-5 in the 2016 MX-5 Global Cup Final, at Mazda Raceway Laguna Seca later this year.
"If I am the one racing at Laguna Seca it would be an experience that would forever change my life!" – Kamil Franczak
You might say the Polish pilot is heading to Spain on a dual mission: determined to grab the proverbial brass ring on offer from Mazda but equally determined to enjoy the experience.
"Winning a spot in Global Mazda MX-5 Cup race at Laguna Seca is really a dream and once in a lifetime opportunity which I must take full advantage of," he says. "It will be a lot of fun, you must enjoy every moment to be able to learn everything possible. What is most important going to Barcelona is to make sure I complete the job I have been selected to do: win the chance to race at Laguna Seca!  (So) I'm going to focus on learning as much as I can and adapting quickly to the track and car to show the judges my driving skills and I.Q.
"Being selected for the Global MX-5 Finale at Laguna Seca would be an unbelievable opportunity where I would be living out my dream of having the chance to start a real life racing career. I know my competition are super talented and tough, so if I am the one selected to participate in Global MX-5 Finale it would be a really significant achievement. I am very grateful for this chance and will give everything I can to impress the Mazda judges that my racing abilities are what they are looking for. If I am the one racing at Laguna Seca it would be an experience that would forever change my life!"
No matter who the Friends of MX-5 select to represent the European MX-5 Cup in the MX-5 Global Finale, the winner will have good role model to follow at Mazda Raceway Laguna Seca.  That would be fellow iRacer Glenn McGee, who is competing in the 2016 Battery Tender Global Mazda MX-5 Cup Presented by BFGoodrich Tires thanks to the fact that he was named the winner of the $100,000 scholarship in last fall's Mazda Road to 24 Shootout.
Glenn is a great ambassador for sim racers to the real world of racing," Franczak says.  "He conducts himself with professionalism on and off the track and I hope to be able to learn all I can from him. I closely follow him on social media, his PR efforts and watch his Global MX-5 Cup races through the internet broadcasts. Since the beginning of my MX-5 cup contest I was asking Glenn for advice and he gave me great advice on racecraft. Unfortunately I didn't have a chance to race virtually against Glenn, I know he is an extremely quick and respected driver, both in a virtual and real car. His pace during Battery Tender Global MX-5 Cup is impressive so it will be very difficult to beat him, but it will be an honor to compete in a real car with Glenn."
---
You may also like...
---