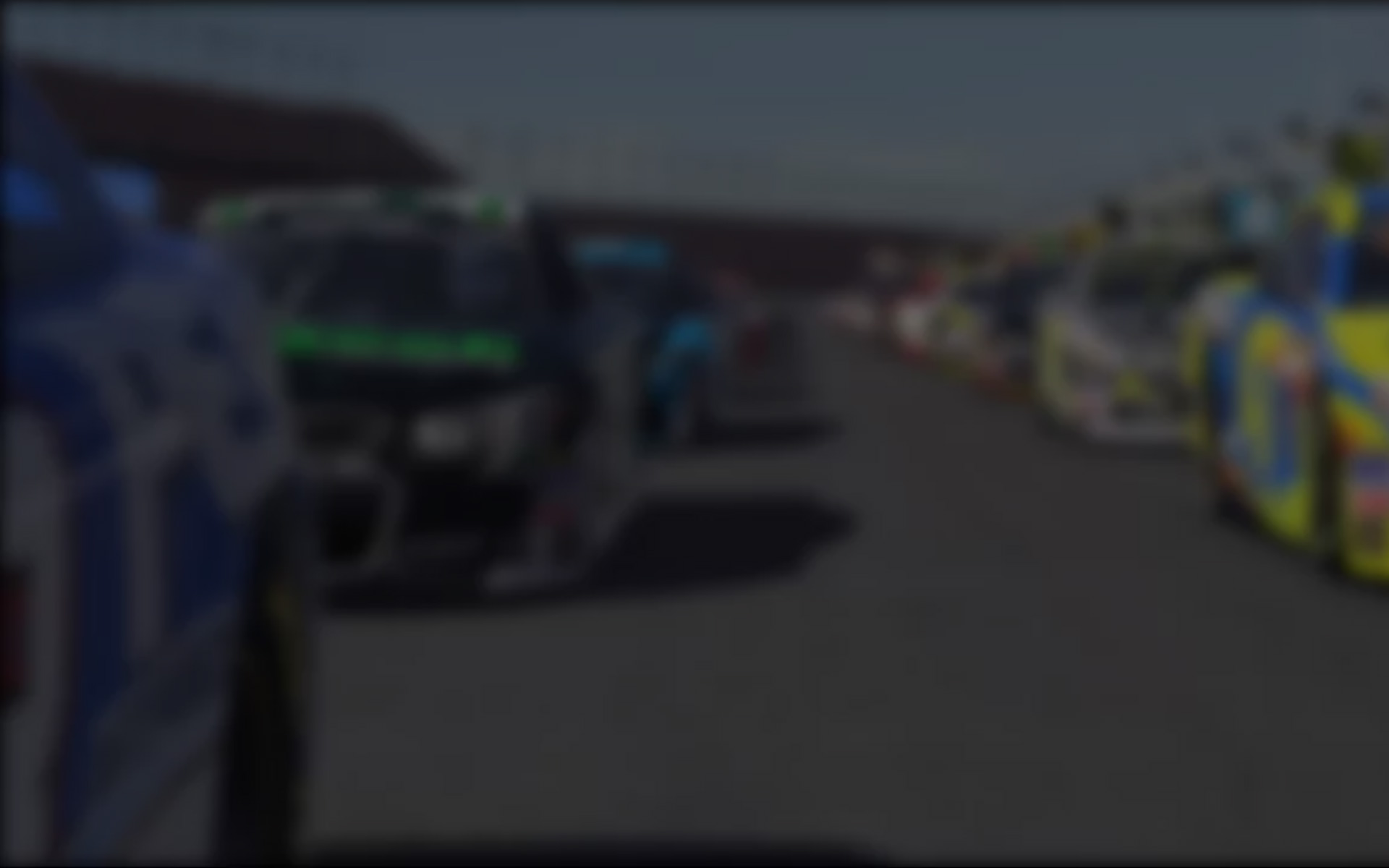 Teams Championship Goes Down to the Wire
ROUND 10,  MOSPORT, CANADA
It was boom times for The Classic Teams Championship in Canada. The series is currently growing faster than it ever has before with nine new drivers signing-up and two new teams taking to the track over the past seven days. But up the front it was business as usual for all of the sim-racers as, while Gernot Fritsche is odds on favourite for the title, there is plenty to fight for throughout the championship.
The teams championship is wide open and crucial battles around the 40th place remain as drivers battle hard for their places in a plum seat with a Formula 1 world championship team.
RACEWEEK
With the stream of new signings during the week, there were quite a few new faces and liveries on show at Mosport with Dave Price Racing turning-up with two teams, one sponsored by Marlboro and the other in Saudi livery. Most impressive of the newcomers was Canadian Ardizzi clearly enjoying his debut at home. McIntyre, another Canadian rookie was a lone runner for Dicksons, but they expect to have a full suite of drivers for next season.
Fritsche has both hands on the trophy after Canada. His superbly controlled demonstration  left nobody in doubt as to why he is the current titleholder. Another win, another 200 plus points. Valantiejus was valiant at Mosport, fighting back from a disappointing qualifying time to finish second really showed his grit and determination. Third and again on the podium was the Williams of Ruokola, just in front of team mate Jaques.
The Williams pair having a better week in Canada after the ups and downs of recent rounds. Nixon (Lotus), after posting the fastest race lap of the week, ended up fifth and was straight away talking about next weeks home race on a track he enjoys.  Hulbert in the second Ferrari was probably looking for more from his North American foray, but was happy to finish sixth and is another looking to next week. Seventh, and best of 'the rest', Ventura is really starting to convert his traditional qualifying pace into race results for Renault.
Can he crack a top five before the end of the season? Seventh was the ever present Beyer (Tyrrell) once again chased all the way by an Interscope. Only this time it was Nicol having an inspired run while his team mate Roberts was enjoying a week off. Last man in the top ten and leading the largest Aurora field of the season was Strang (Penthouse Rizla)
Others to shine in Canada were Taylor, 18th for Renault, Van Hoorn (LEC) 19th, and Burns just outside the top twenty in his ATS.  St Peter (Fittipaldi) made amends for Oulton and converted an impressive pole into an even more impressive win.
There were a couple of tail enders that were determined to take it off him with some very dubious driving, but thankfully he managed to hang on. Van Hoorn took a debut CTC win in just his third round, and Herfjord grabbed another one but ended the week a disappointing 24th on the table.
QUALIFYING
Fritsche was again flying in Canada and duly took another pole position. Many expected him to dip into the 1.03's but in the end he finished just shy of the Mosport holy grail but still gained a World Record qualifying time of 1.04.149s. Not very far behind was the Williams of Jaques with a sensational 1.04.250s lap.
On the second row was the second Williams of Ruokola and a very happy Ventura. Fourth being the Americans best qualifying position and really does mark him as a man to watch in coming seasons. Fifth, and not quite so happy was Valantiejus. The championship hopeful just 3 tenths off pole with a 1.04.476 but back on the third row. But if anyone could make up the places at Mosport it was the Ligier driver.
Nixon sat sixth on a 1.04.495s, but as we know he is not a banzai qualifier and is more than capable of putting in those times lap after lap (He would in fact go on to post the fastest race lap of the week). The 'other' Ferrari of Hulbert was next up just in front of the Interscope of Nicol.
The Scotsman loves this place and it showed. On the pace from the moment the track opened he was out to prove he belongs in the top split even if most weeks he can't make it. Schmidt's Lotus was great ninth, while Moreira (Eden Chevron) was struggling for pace on the high speed sweeps of Mosport.
Missing from Mosport were Roberts (Interscope), Garese (Alfa Romeo), Maguire (Fittipaldi), Buscher (Brabham), and Konieczny (Samson Shadow).
DRIVERS CHAMPIONSHIP
The second of the drop weeks saw minimal changes at the top. Fritsche continues to lead and is now odds on to retain his title. Sitting in a solid second is Valantiejus (Ligier), his great season looks to be falling just short, but it's not over yet.
Moving into third is Hulbert (Ferrari) getting the benefit of some early season poor results. Jaques (Williams) drops 2 places to fourth and now leads his team mate Ruokola by just 6 points. The internal fight at Williams should be compulsive viewing at Barber and Suzuka.
Dropping a spot to sixth is Nixon (Lotus) but he is well clear of Beyer (Tyrrell) who hangs on just six points up on Aurora Series Leader Moreira (Eden Chevron). Down to ninth is Lavecchia (Renault) whilst Herfjord after a mediocre points haul at Mosport jumps four places to now sit tenth.
Ventura is also headed for the top ten, moving up two positions to eleventh just ahead of  Schmidt (Lotus) still twelfth. Sliding down the order is Roberts (Interscope) 13th and just 22 points in front of his team mate Nicol. Seperating the duelling Interscopes is De Rooij (Samson Shadow) who like Roberts dropped three places in Canada.  Rounding out the top twenty is  Garese, Papenbrock, Dobie, and Moric.
All of them still within reach of the top ten finish. Biggest movers of the week were  Burns (ATS) making up an amazing 11 places! Azevedo (Arrows) snatched 8 spots, while Scott (Brabham) moved up 7 places. Making up 6 positions were St. Peter (Fittipaldi), Hanstke (Rebaque), Menzies (Samson Shadow), and Van Hoorn (LEC).
Many of these are embroiled in the aforementioned battle for a top team spot. Scott jumped up to 38th with Burns just two places behind and St Peter making his place fairly safe by climbing clear of the 'danger spot' in 29th. Koneiczny and Estes slip down noticeably while West is another driver with a chance of a top 40 spot with a late season charge.
CONSTRUCTORS CHAMPIONSHIP
The top two positions in the Constructors Championship remain the same with Williams leading from Ligier although there is now only 4 points in it. Now third is Ferrari having pushed Renault down to fourth. fifth, sixth and seventh remain Lotus, Alfa Romeo and Interscope in that order. Up to ninth is Tyrrell, leaving Fittipaldi clinging to it's top ten position. ATS, having had a great week in Canada are closing fast and have a top ten finish as their season goal. Of the rest Rebaque (23 points) and McLaren (21 points) were the highlights.
---
You may also like...
---