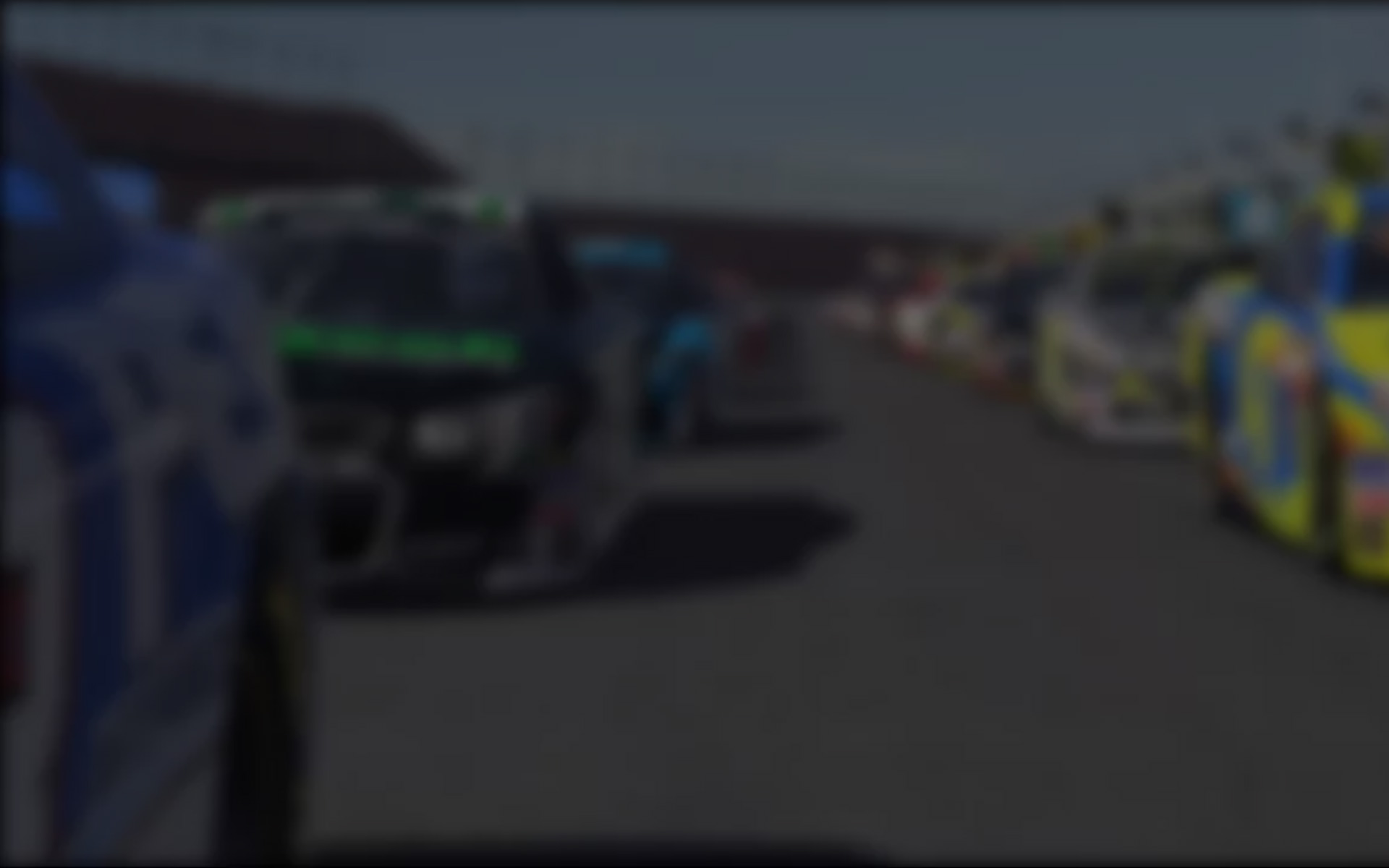 Week 3 of this season's iRacing.com Classic Lotus Grand Prix Series was held at Belgium's Circuit de Spa-Francorchamps. This popular track always draws a crowd, and this weekend was no different despite the cold weather of the last two weeks. The 7km (4.2mi) course was slippery as a result of the cool weather, but most drivers had ample practice from last week's Zolder race as well as the six warm-up online races prior to this Sunday's Strength of Field (SoF) race.
40 cars populated the grid, causing much anxiety and excitement as drivers reminded each other to be careful on the first two laps due to cold tires and the large field.
Pole position went to Gernot Fritsche of Team Essex Lotus, with a time of 2:05.709. Beside him on the grid was Andrea Ventura (driving for Equipe Ligier Gitanes), qualifying with a time of 2:06.551. The slowest qualifier registered a time of 2:15.512.
The start itself went well, but the approach to La Source saw Eric Block rear-end Brice Simeon (of the aptly-named RAM Racing team), and Niclas Madsen (Charles W Clowes Racing) then rear-end Block.  That proved a preliminary to the carnage on the run to Eau Rouge that would be the topic of conversation the rest of Sunday on the racing forums . . .
Pim Lagaay (Equipe Renault Elf), evading a closing Daniel Garrison Jr (Marlboro Team Alfa Romeo, swerved in front of Tapani Linnaluoto (Parmalat Racing Team Brabham) who hit the wall. Lagaay slid back into Garrison, and they both hit the wall. Bill Fraser (RAM Viceroy) was unable to react in time, and hit Lagaay. Barry West (Candy Team Tyrrell), slowing down, was touched from behind by Ray Phillips. Massimo Morselli, also slowing to avoid hitting Phillips, was in turn hit by Daniel Banker (Osella Squadra Corse), who was hit by Mark Winfield (Shadow Cars) and again by Martin Honow (Graham Eden Racing) who had lost control after trying to slip by (and hitting) both Simeon and Marc Dorval (Unipart Racing Team Ensign).
In the meantime, Arto Ihamaki (John Jordan BRM) had nudged Robert Simpkins' (Warsteiner Arrows Racing Team) rear and sent him flying into the wall. Thomas Granbacka (Marlboro Team Alfa Romeo) couldn't react in time as teammate Garrison's car appeared suddenly in front of him, and they collided. Slowing and moving to the side to let the wreckers sort themselves out, Brendan O'Brien got rear-ended by a spinning Scott Anderson (Shadow Cars), who had just had a confrontation with Randy Hachez's (Team Marlboro McLaren) car. Capping-off the action, Randy's Lotus 79 then spun into Mark Pickford's (Team ATS) entry.
By the time the racers had passed Eau Rouge (Turn 2), the field had whittled down from 40 to 27 cars.
After race officials had cleared the wrecks, the race saw much excitement throughout. Paul Mills (Candy Team Tyrrell), Matt Pawelski (RAM Viceroy) and Sam Dobie (Albilad Williams Racing Team) were at each other's exhausts for most of the race, while West and Sergio Paramo (Skol Fittipaldi Team) dueled aggressively in the last few laps. Meanwhile, Madsen and Jose Pancorbo (Team ATS) went wing-to-exhaust until Madsen overtook Pancorbo on Lap Six. And there was so much more!
The patient, fast, and consistent drivers win the race. In this case, it was Fritsche who closed the deal with a fastest-lap time of 2:06.468, followed by Ventura six seconds back. After chasing Mills and fending-off Dobie for the greater part of the race, Pawelski pulled through and finished third, 21 seconds behind Fritsche.
There's no denying that tempers flared after the first lap Eau Rouge carnage. After much talk over beer and wine, it was agreed that neither the cold tires nor the large field were to blame. Driver error, compounded by the in-race competitive juices, caused this, and we are all sorry it happened. We can only hope to do better next week, which happens to be one of the most difficult race courses on the circuit: Mount Panorama in beautiful Bathurst, Australia. See you then! The main SoF race will be held on Sunday the 23rd, at 16:30 GMT.
---
You may also like...
---