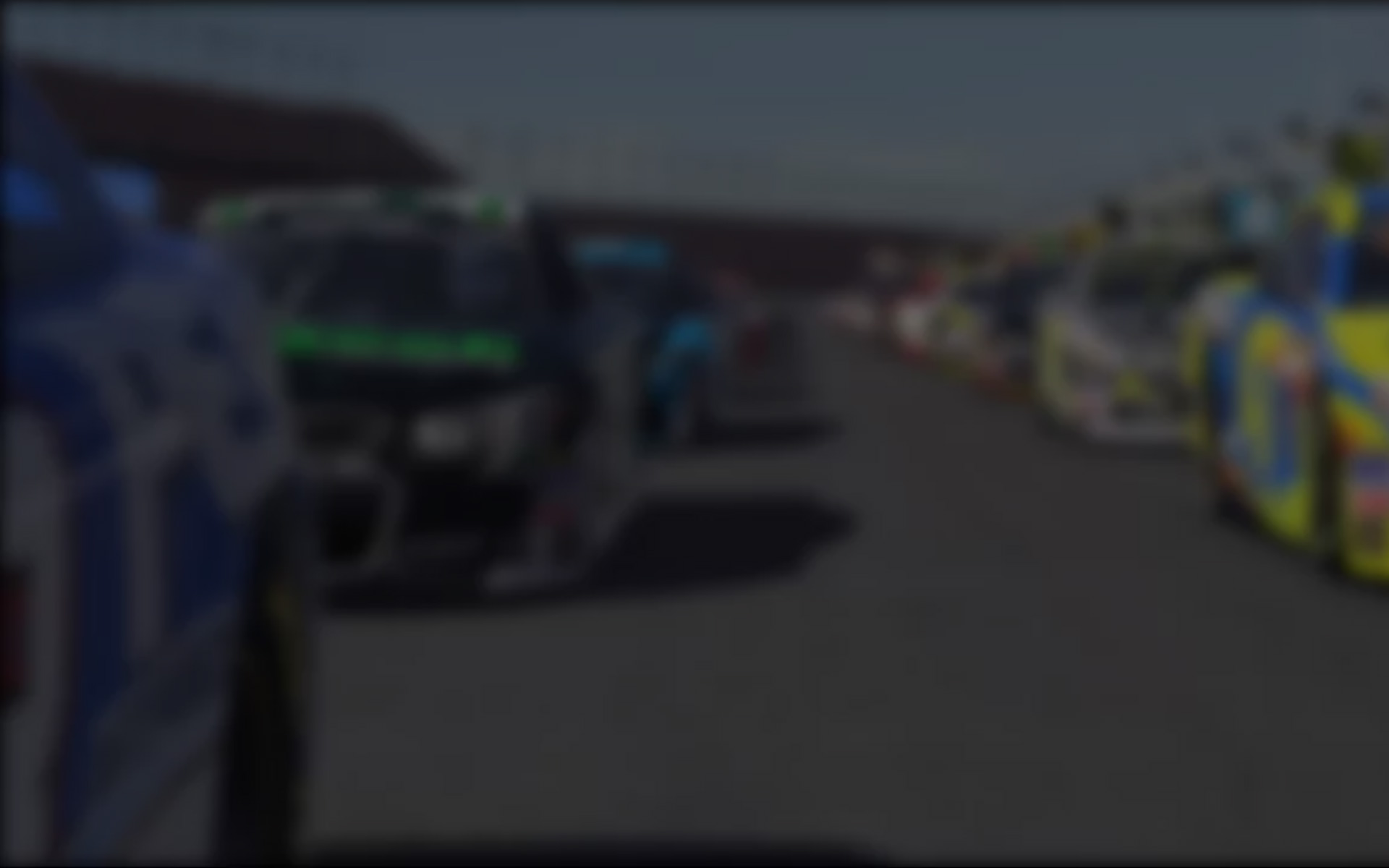 Week Six of the NASCAR iRacing.com Class A Series (NiCAS) took competitors under the lights at Richmond International Raceway.  Track position is key at the 0.75 mile D-shaped track. With the right strategy, a driver can turn a top ten car into a winning car, more so here than anywhere else on the schedule. A full moon set its sight on Richmond throughout the week (!), and one thing is for sure, night time definitely brings out the competitor in everyone.
Kile Gottula once again represented California well, stamping his name at the top of the weekly standings. With his big week, Gottula extended his points lead over Steve Ritter, who was no slouch, putting himself fifth overall on the week. Gottula led 76 of the 140 laps from his third place starting position, to take the win in his only start of the week on Wednesday. Rick Foutz edged-out Landom Huffman for second, while Ronnie Pitts rounded-out the top four finishers.
A few Division Two drivers put their names right up with the Division One talent in Richmond this past week. Both Ronnie Potts and William R Harris put Division Two on their backs, and carried it to third and fourth overall on the week. Having not only one, but two, Division Two drivers in the overall top five is just about unheard of on the iRacing service. With that being said, this week's "Atta boy" definitely goes out to Potts and Harris, as they work their way up the sim racing ladder.
Now six weeks into the season, the NiCAS points standings are starting to take shape. Gottula leads the charge, with nine top fives in his sixteen starts thus far. Ritter has scored eleven wins in his forty starts to place second, while Finnish driver Jukka Savolainen is beginning to mount a charge from third. Dwayne Vincent and Steve Sheehan currently round-out the top five.
Richmond International Raceway was a love/hate relationship with many of the 298 iRacing members who took to the track. Terry Garska, Jimmy Winn, Jerry Eldred and Robert Harmon were all feeling the love, as they were the only drivers to compete in more than ten races. Although none were able to that elusive checkered flag, top fives were the norm for many of them. Josh Skroupa was picking them up and laying them down all week at RIR as well, scoring six wins in his seven starts. The next best win total was a six-way tie with two wins.
For Week Seven the NiCAS changes gears from under the lights at a short track to a day race at a mile and a half at Chicagoland Speedway. As with all "Cookie Cutter" tracks, Chicagoland has many subtle characteristics separating it from the rest. Turns One and Two are very fast, smooth corners with a bit of a deceiving entry, while Turn Three and Four are quite the opposite. Although still running at upwards of 160mph, competitors feel like they have an anchor tied to their Impalas as they navigate the bumpy asphalt of Turns Three and Four.  Drivers will need to find a line that suits their setup best, and hit that line for 110 laps if they hope to have any success at the tricky Chicagoland Speedway.
---
You may also like...
---