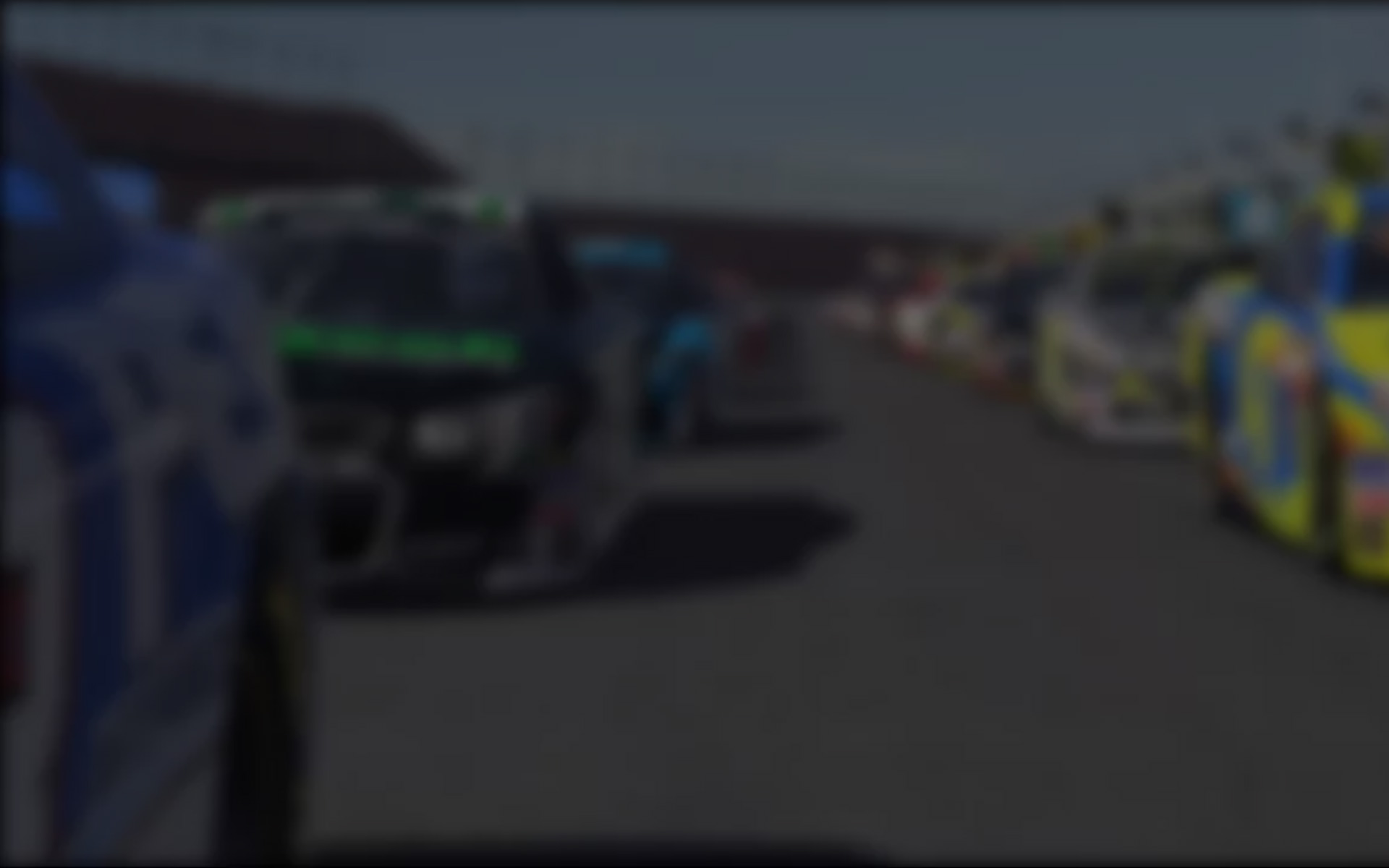 May 12th, 2017 by Jason Galvin
In one of the most shocking upsets in league history, Jason Galvin fended-off Ryan Otis and Jake Wright over the final 24 laps en route to a win in the Long Beach 100 in the Lionheart Retro Series.
"This is amazing, I've never been so nervous in my life," Galvin said of the second half of the event, when Otis never trailed by more than a second. "I know Ryan had damage, but to beat he and Jake, that just doesn't happen."
It was Galvin's second win of the season, but the Homestead winner nearly gave the race away on the final lap.
"I've never been so nervous in my life." – Jason Galvin
"I was so nervous, I drove way soft in the first few corners," Galvin said. "Next thing I knew, Otis was next to me. I pinched him like crazy, and it paid off."
After qualifying in pole position, Otis appeared set to once again run away with the race. Otis had won both Retro road course events in convincing fashion. But on lap 8, already with an eight second lead over Galvin, contact changed everything. Trying to lap Jack Bogan in the back third of the track, Otis could not avoid a slowing Bogan on entry into a corner, damaging the nose of his Lotus 79 and slowing his straight line speed, particularly along the Long Beach Grand Prix circuit's Shoreline Drive and Seaside Way.
"I don't know what that was," Otis said. "It was just unfortunate. But what a great race, that was so much fun chasing Jason at the end."
Wright started fourth and moved to third during the sole pit stop of the race, but spent the final 20 laps on the rear wing of Otis, unable to make a move.
"This place is so tight and fast," Wright said. "You basically have two spots to really make a move. It just wasn't worth it."
Travis Jegerlehner had a strong showing in fourth, while also leading two laps during stops. Samuel Reiman breaking through for his first career Lionheart top five.
Wright maintained his points lead over Otis, who led the most laps (25 to Galvin's 24). James Paulson, Pierre Daigle, and David Altman were the other cars on the lead lap. Scott Bolster and Chris Lanini finished one lap down, in ninth and tenth.
23 of 28 sim racers finished the event. A crash between Ron Hacker and Michael Gray in the Fountain Turn early-on eliminated both competitors.
Wright leads Otis by 37 points, although Otis has missed two events. The sim racing series allows for two drop weeks. Galvin sits third, 43 points back of the lead.
The Lionheart Retro Series takes two weeks off before heading to the Indianapolis Motor Speedway for the Indianapolis 250. That race can be seen live on the Global SimRacing Channel on Thursday, June 1, at 10:45 p.m. EST.
For more information on the Lionheart Retro Series, featuring the historic Lotus 79 in a throwback to the glory days of American open wheel racing, visit www.LionheartRacingSeries.com.
---
You may also like...
---