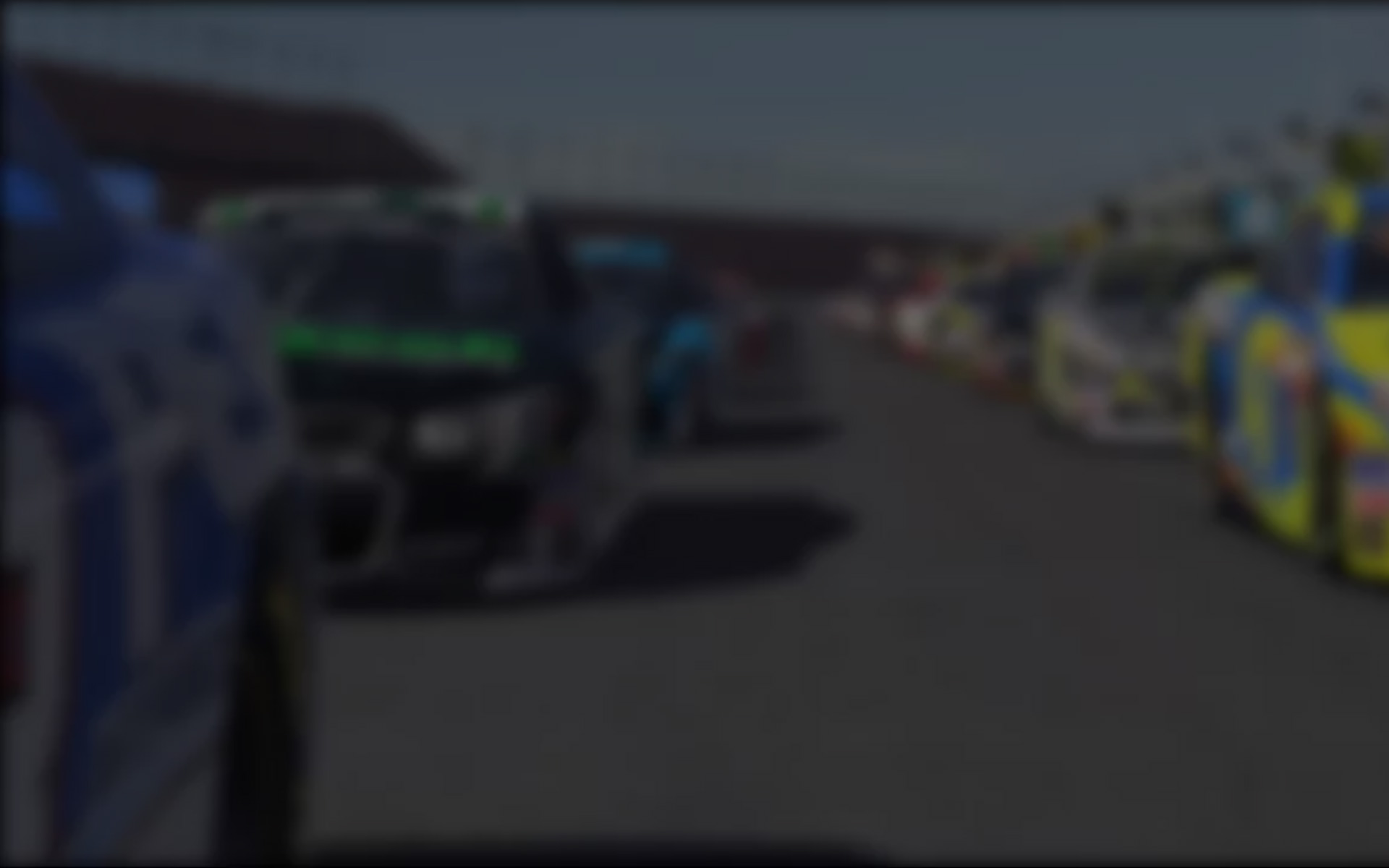 Members of the Red Sox Racing League honored former league member Gary W. Clark during week three of the 2012 RSR multi-class racing schedule.  League administrators dedicated the event, the "Gary W Clark Memorial 30 at Silverstone GP" in Clark's honor after learning he had died in Knoxville, Tennessee on January 7th.  Clark was only 53 years old at the time of his death. Competitors who knew him from past RSR seasons recalled Clark as an upbeat person who was a consummate gentleman on the track.  "Clark was a classy guy who made sim racing fun", said RSR members Jeff Thomas and Les Turner.
The race was held at the Silverstone Grand Prix track in Towcester, Northamptonshire in the United Kingdom.  RSR drivers are very familiar with the track, having used it many times during previous seasons.  Even so, the 17 corner, 3.194 mile layout was as challenging to them in 2012 as it has been in years past.
Despite the track's tough reputation, twelve HPD drivers and eleven Corvette drivers had only 64 incident points in 401 laps of racing, in only their third multi-class event.  Most of the incidents involved off-track activity or self-spins, and did not involve multi-car accidents.
 
Les Turner returned to his winning ways with a terrific showing at Silverstone.  His night began well, as the Canadian pilot dominated practice and qualifying, then stormed through the field in one of the most lopsided victories in recent memory.  His qualifying lap time of 1:32.807 was the only sub-1:33 lap of the session.  Andrew Gantman qualified in 2nd place in the HPD class with a lap time of 1:33.445. 
Chad Peterson, Jim Albertson, Terry Daul, Wilbur Gildersleeve Jr, Andrew Feldman, Gary Jorgensen, William Kabela, Divina Galica, Bill Pawluckie, and Kevin Kyle completed the starting grid for the Class A event.
Dustin McGrew won his third pole in a row in the Class B event with a lap time of 1:44.521.  Tommy Rhyne was next with a time of 1:45.233.  The remaining grid positions were occupied by; Reed Rundell, Dean Moll, Scott Husted, Jeff Thomas, John Koscielniak, James Prostell Jr, Larry Krupp, Ed Sutcliff, and Eric Porterfield.
Turner held the lead position as the field took the green flag.  He never looked back while leading every lap on his way to a 17 second margin of victory.  "I put the hammer down at the green flag", said Turner.  "I really wanted to win this race for Gary."
Peterson and Gantman swapped positions early in the race and it looked like Peterson had enough speed to keep Turner in his sights.  An unfortunate spin exiting Turn Five on Lap Seven ended Peterson's hopes.  It also allowed Turner to put a lot of distance on his nearest competitor.
Peterson's mistake dropped him all the way to 11th place, but the veteran driver put the incident behind him and climbed back into the top-10 before the race was over.
Daul saw his chances of a podium finish vanish with a spin in Turn Fourteen on Lap Two.  Jorgensen also had trouble early when he spun in Turn Seventeen on Lap Six.  Jorgensen was eventually able to make up all of the ground he'd lost, but it took all of his concentration to get it done.
McGrew continued his complete dominance of the Class B events.  Dustin led all but one lap of the race without collecting a single incident.  The drivers giving chase were not as lucky.  Unfortunately for them, McGrew took advantage of the tiniest mistakes on their part to pad his lead throughout the race.
Rundell and Moll both got past Rhyne in the early going.  Rundell managed to lead a lap when McGrew pitted, but his pit crew failed him a lap later and the veteran RSR driver exited the pits behind McGrew and Moll.
Possibly because of the concentration required in the rest of the track, the first corner turned out to be the most problematic for drivers during the event.  Porterfield, Gantman, and Peterson all succumbed to a false sense of security exiting the corner.
Turns Fourteen and Seventeen were nearly as dangerous, but wide runoffs at both locations meant drivers could survive the mistakes and escape without damage.
When the dust settled, seven drivers (Turner, Feldman, Kabela, Pawluckie, McGrew, Rhyne, and Thomas) managed to complete the race without incident.
Class A results:
Turner, Gantman, and Albertson took the podium positions.  Feldman (4th), Gildersleeve (5th), Jorgensen (6th), Peterson (7th), Daul (8th), Kabela (9th), Pawluckie (10th), Galica (11th), and Kyle (12th), completed the scoring.
Les Turner took the lead in the HPD championship battle for the first time this season with his win at Silverstone.  He leads Gantman by two points and Albertson by seven.
 
Class B results:
McGrew, Moll, and Rundell took the podium positions.  Rhyne (4th), Koscielniak (5th), Thomas (6th), Krupp (7th), Husted (8th), Sutcliff (9th), Prostell (10th), and Porterfield (11th), completed the scoring.
Dustin McGrew added to his lead in the C6R championship with his second victory in three races.  He has an eight point lead over Moll, and a nine point lead over Rhyne.
RSR drivers travel to Australia next week for the "Marsupial 30 at Phillip Island" on February 2nd, 2012.
Race Results:
https://ileaguerace.com/champ/show_event_result/Red-Sox-Racing-League/1090
League Standings:
https://ileaguerace.com/champ/show_champ/Red-Sox-Racing-League/227
League Video Site:
http://www.youtube.com/user/draftin11
---
You may also like...
---