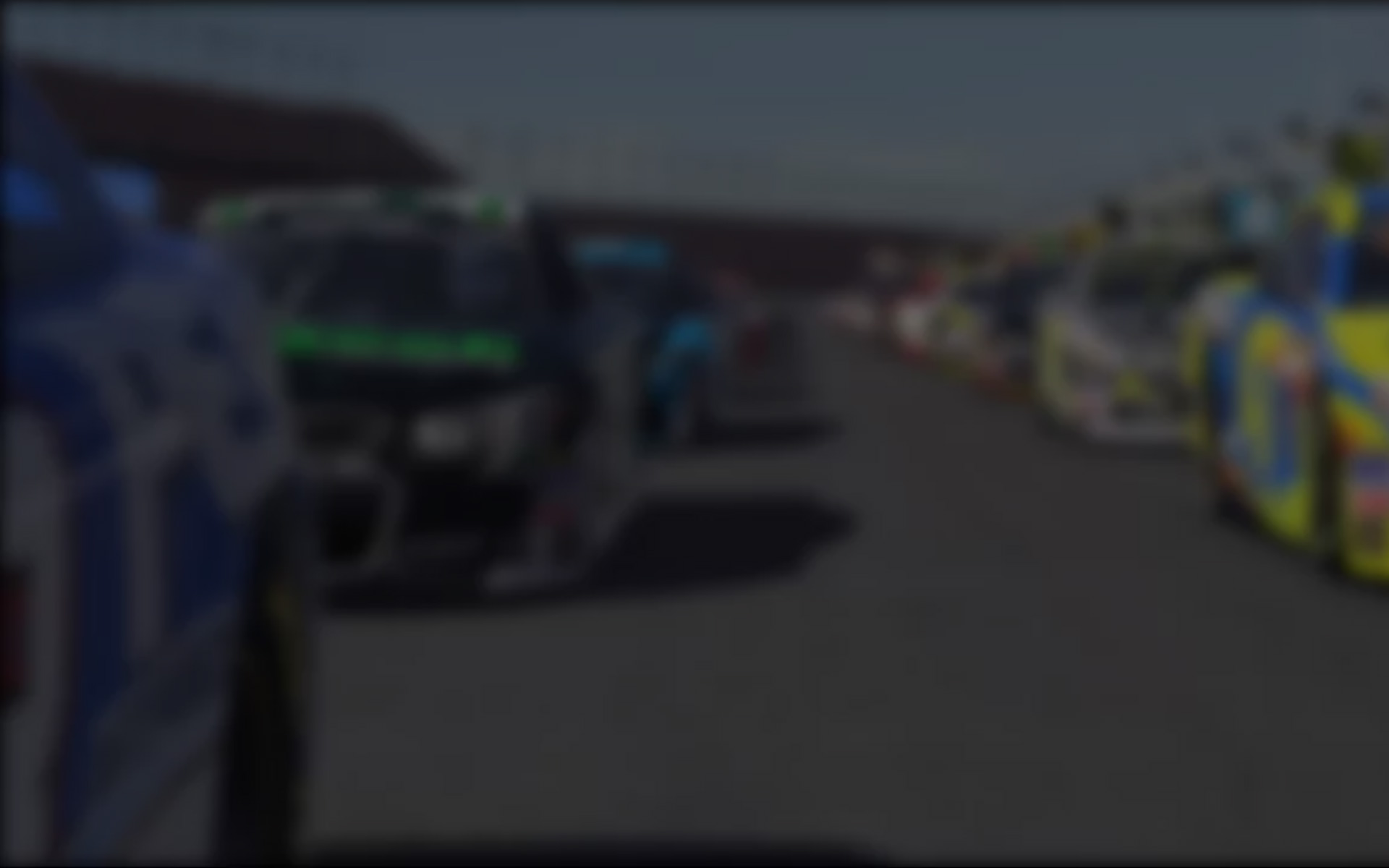 2011 Season 3 of the Thrustmaster Mustang Challenge the began the same way as Season 2 ended: with Dave Gelink (Benelux) showing the same extreme muscle that carried him to the Season 2 title.  Week 1 challenged the sim racers to take-on the technical, but fun 1.98-mile, 10-turn Summit Point Raceway located in West Virginia.  A total of 659 sim racers attempted to grab the number one spot, but it was a familiar face on top of the standings after the opening week of competition.
Weekly High Strength of Field
Gelink took the points and ran with his victory in the week's highest Strength of Field (SoF) event.  The 2473 SoF saw a typical Gelink performance: dominating the field and leading every lap.  Gelink's margin of victory was 8.642s over second place driver Ken Leach (New York).  Ilpo Heikkinen (Finland) drove his Ford Mustang FR500S home in the third position followed in fourth by Guilherme Rato (Iberia) with Italian sim racer Mirko Salati rounding-out the top five.
Given Gelink's success over the past season, who better to talk with to get a great perspective on the track and car?
"Throttle control is really important on tracks like Summit Point to keep good traction." — Dave Gelink
"Summit Point is a very technical track," he explains, "it has banked corners, concrete patches and a lot of bumps. Throttle control is really important on tracks like Summit Point to keep good traction.
"My first race was a last second decision to race or not to race.  I had just done the Grand-Am Premier race, which was at Watkins. I didn't practice Summit Point on that day, so I was driving a bit sloppy.  The start of my first race went ok and I could keep position until I got bumped by Ryan Field on the lap before last lap which ended my chance of winning the race.
"My second race was better.  I had the luck that fellow iRacers Paulo Valente, Ken Leach and Ilpo Heikkinen showed up. The SoF was good and the racing was clean.  I managed to lead the race to the finish."
Weekly/Season Standings
By earning the victory in the week's highest SoF event, Gelink was the top championship point earner for Week One, starting his championship defense with 155 valuable points in the bank.  Gelink's week included one win in two starts as well as a pair of top five finishes.  With his second place finish in the week's highest SoF, Ken Leach sits second in the weekly and season standings, just 11 behind Gelink.  Ryan Field (Massachusetts) ended the week in the third position, making just one start during the week and earning the victory.  Giorgos Tzanetos (International) finished off Week One in the fourth position followed by John Hille (Australia/NZ)  who completed the top five.
"Driving the Mustang around Summit Point is about as much fun as you can get." — Ryan Field
Following a successful week of online racing, Field was more than happy to sit down for an interview about his week at Summit Point:
"Driving the Mustang around Summit Point is about as much fun as you can get," he says.  "The track is very unforgiving, especially in such a heavy car.  The slightest mistakes will almost always result in a wrecked car.  It has such a nice flow to the layout with nearly every corner depending on how you took the previous one.  A mistake will hurt you for a long time.  But it's also great for racing and the race on Sunday showed that. I don't think Gelink and I were separated by more than half a second for the first 20 laps of the race. The nature of the track and the car (lack of draft) make it extremely hard to pass. I had to depend on Gelink making a mistake, which he did not for the first 20 laps where he made a very rare slip up. I took advantage of it, which he was not expecting and it resulted in a racing incident that caused him to spin, sadly. Until that point it was probably one of the most enjoyable races I've ever had on iRacing. "
Weekly Qualifying
Gelink was on a mission during Week One to claim every award possible and he inched a little closer with the top time in weekly qualifying.  His time of 1:19.413 placed him on top of the qualifying podium by almost two tenths of  second.  David Malenovsky (Central-Eastern Europe) ended the week second overall followed in third by Tzanetos with Eric Smith (Ohio) and Scott Michaels (England) filling spots four and five.
Weekly Time Trial
Gelink's mission to earn every award during Week One was halted by a racer who has been lurking behind him each and every week.  Ken Leach snatched the time trial crown for the week as his seven-lap average was the best of the best.  Leach's time of 1:20.037 place him over second placed Tzanetos.  The final spot on the podium went to Kris Tarrant (Australia/NZ) followed in fourth by Temmu Iivonen (Scandinavia).  Hannu Tuomainen (Finland) was the final driver in the top five as he turned in an average time of 1:20.663.
Please check back next week as the Thrustmaster Mustang Challenge heads to upstate New York for some racing on the famous Watkins Glen International.  As always, be sure to visit www.iracing.com to become part of the largest motorsports simulation community and www.thrustmaster.com for information on top-of-the-line equipment for both PC and console gaming.
---
You may also like...
---