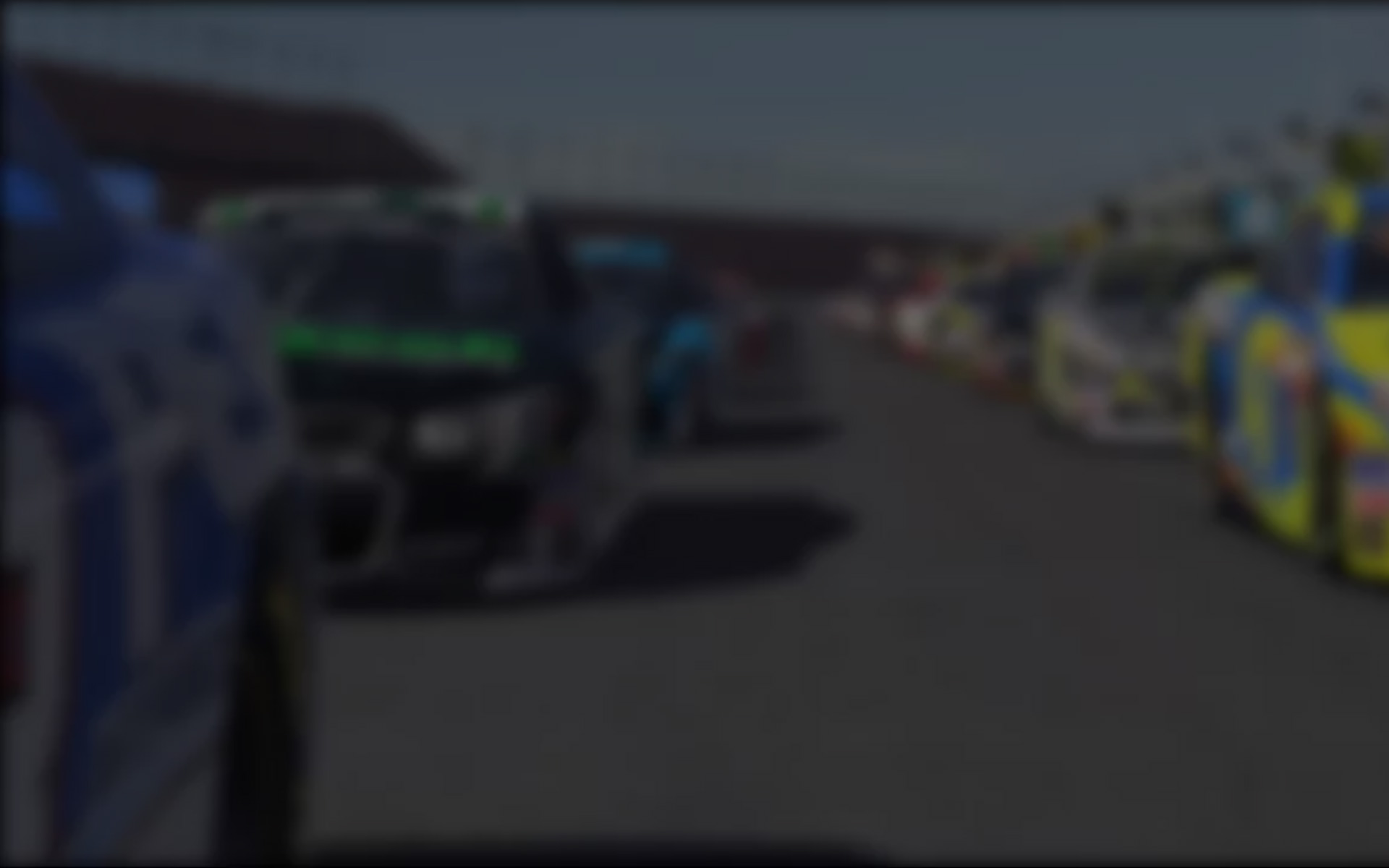 DAYTONA, FLORIDA – After eleven weeks of pulse-pounding racing, the Red Sox Racing League RUF Track Challenge makes its way to Daytona for the season-ending Gentleman Jim 24 Laps of Daytona. Whether taking place on the super speedway or utilizing the infield road course, the Daytona International Speedway is best known for kicking off racing seasons in grand style, but in this case, the venue will serve as the last chance for drivers and teams to make their mark for the season. And what a season it's been – through all the twists and turns that the series has taken though some of the best known tracks one can drive in North America and abroad, the final showdown sets up to what could be the most dramatic in league history. Only eight points separates points leader Troy Harder from Brad Vincent, and Paul Hesla could surpass both with a little help from 17 markers back.
That championship drama, though, disappeared once it was revealed that Vincent and Hesla failed to make an appearance on the Daytona paddock. "It's simple mathematics, really," stated one official when asked his opinion on the missing second and third place point standing drivers. "The drop weeks were put in place to help keep a driver in contention that had a bad week, or just simply couldn't make it to a race. That's a good thing. But on the other hand, when a "bad" race still puts you in a top 10 or a top five in this caliber of racing, you still have to outperform that race to gain points. In Vincent's case, he's already got nine top fives – in a best case scenario, he'd win the pole, lead every lap, run incident free, basically put on one hell of a show and still fall a point short even if Harder crashes out on turn one lap one! So as much as I'd want Vincent and Hesla here, it's tough to force them when they're pretty much cemented in the standings."
Much like last week's race at Twin Ring Motegi, an emptier paddock didn't empty the grandstands, and those fans were rewarded with an excellent qualifying session. TeamDraft racing's Joseph Jordan grabbed his first Wil-Trans Pole Position award in the last race of the season, and did so by the slimmest of margins. His time of 1:46.284 bested Troy Harder's best effort by a scant 0.002 seconds, with second row runners Reed Rundell and Scott Husted also putting in close times. In fact, the first three rows are blanketed by just over three tenths of a second, and the slipstreaming effect on the high banks will do nothing but tighten the gap even more. Though the championship is sewn up, this is going to be anything but a victory lap for Harder.
Starting Lineup
Row 1 – Inside Joseph Jordan Outside Troy Harder
Row 2 – Inside Reed Rundell Outside Scott Husted
Row 3 – Inside Les Turner Outside Gerald Livingston.
Row 4 – Inside John Koscielniak Outside Nim Cross Jr.
Row 5 – Inside Dennis Griffen Outside Dean Moll
Row 6 – Inside Tony Duffey Outside Ricky Hardin
Row 7 – Inside Terry Daul Outside Kevin Kyle
Row 8 – Inside Andrew Humphrey Outside Tommy Rhyne
Row 9 – Inside Andrew Gantman Outside Michael Baley
Row 10 – Inside Brian Cross Outside Dean Ayer
Row 11 – Inside Karl Mumbower Outside James Prostell Jr.
Row 12 – Inside Jason Cross Outside Divina Galica
Row 13 – Inside Ed Sutcliff Outside William Kabela
Row 14 – Inside Greg Harris Outside Jeff Thomas
Race
With blue skies setting a beautiful backdrop behind fans and drivers anxious to see the green flag drop, Joseph Jordan took full advantage of his Wil-Trans Pole Position award to get a jump on the field once it did. While most road racers would gladly accept the lead early in a race, a lead at Daytona comes without the advantage of the draft on the highbanks. As such, Jordan got caught and passed by Troy Harder, and Harder brought TOC Racing driver Reed Rundell right along with him, dropping Jordan to third early on. Second lap trouble for fourth-placed Les Turner in the backstretch chicane helped the trio of Harder, Rundell, and Jordan separate themselves from most of the pack, with Gerald Livingston an outside threat in fourth. Harder found himself leading a majority of each lap, only to be frustrated by a persistent Rundell, drafting to snatch the lead just at the end of eight of the laps but dropping back to second by the first turn. The joust would continue lap after lap until Rundell blinked first, pitting on lap 15. Harder pitted a lap later, giving Jordan the chance to lead a couple laps before he stopped for service himself. Two-thirds through the race, it was clear that everyone on the track was throwing caution to the wind.
Lap one of the race saw corner workers throwing caution to the wind, too. Caution flags, anyway, warning racers of a couple heavy impacts on the opening lap. First, side-by-side racing through the flatout infield kink pushed Kevin Kyle just off track. Fighting to regain control, he slid into Tommy Rhyne., sending the Steel Horse Racing driver for a wild ride, end over end into a steel retaining wall and finally the tire barrier. Luckily, there was no other collateral damage done to anything besides Kyle, Rhyne, and some unsuspecting traffic cones.
Half a lap later, a very similar incident occurred with Scott Husted fighting for position with Nim Cross Jr. heading into the backstretch chicane. Husted slid under heavy braking for the turn, and in the process clipped Cross, putting Cross' RUF on it's roof just before meeting with the tire barrier. Miraculously, the vehicle would end up on all fours, but that would be the end of Nim Cross Jr.'s race before completing lap one. Between both collisions, Kyle and Cross would end up calling it a day, while Rhyne soldiered on to grab a 17th place finish, and Husted would fight back strong for eighth by the end of the race.
After losing fourth place early on, Turner's race would take another turn south on lap seven when StormFront Racing driver John Koscielniak made contact with the Canadian not once, but twice in turn one. The impacts delayed Koscielniak quite a bit, but he'd return to the fray to finish 13th. Turner's day was over, a retirement that netted him 24th place. Thankfully, the drivers seemed to heed warnings from the officials to dial things back a bit, with the race continuing on without major incidents.
With the pit cycles complete, the race for steps on the podium was on once again. Much like the championship race, Harder's nearly three second lead was too much to make up, particularly considering the race for second Rundell and Jordan were embroiled in. The two were inseparable from the time Jordan left the pits to the end of the race, with the pair officially trading the spot twice. The battle was certainly more heavily contested than the stats would suggest, with Rundell fending off an onslaught from Jordan to finish second. The day, and the series championship, would belong to Troy Harder, capping an awesome season with yet another dazzling drive. Finishing up the top five were Gerald Livingston and Ricky Hardin, who withstood a late charge and bump from Andrew Humphrey to hold on to the top five finish.
Sixth place went to the aforementioned Andrew Humphrey, followed by Terry Daul, Scott Husted, Tony Duffey and Dean Moll to round out the top ten. Eleventh through twentieth went to Dean Ayer, Dennis Griffen, John Koscielniak, Ed Sutcliff, Jason Cross, James Prostell Jr., Tommy Rhyne, Brian Cross, Divina Galica, and William Kabela. Karl Mumbower, Micahel Baley, Greg Harris, and Les Turner finished laps down for 21st through 24th, while Nim Cross Jr., Kevin Kyle, Andrew Gantman did not complete the opening lap
Troy Harder has been crowned champion of the Red Sox Racing League RUF Track Challenge! At seasons' end he holds a 12 point lead over Brad Vincent, and a 21 point lead over Paul Hesla in third. In the team competition, Empty Keg Racing's Paul Hesla and Patrick Guerin takes tops honors, besting Steel Horse Racing's Ricky Hardin and Tommy Rhyne by 39 points.
Event results can be viewed at: http://rsr.ileaguerace.com/champ/show_event_result/Red-Sox-Racing-League/4265
Season Standings can be found at: http://rsr.ileaguerace.com/champ/show_champ/Red-Sox-Racing-League/567
Awards
Wil-Trans Pole Position Award Winner – Joseph Jordan – 1:46.284
Michelin "Better Way Forward" Best Start Award (Most positions gained lap 1)
Ricky Hardin gained six positions, from 12th to sixth on the opening lap.
Amazon.com Incident-Free from A to Z Award (Incident Free Race)
Four drivers were able finish the race without any incident points. Troy Harder, Ed Sutcliff, Divina Galica, and William Kabela each earned a bonus championship point for a clean race.
Bosch Spark Plugs Hard Charger Award (Most positions gained start to finish)
Ed Sutcliff gained eleven spots through the race, starting 25th and finishing 14th.
Competitor Post-Race Comments
Reed Rundell, TOC Racing – "Really? He couldn't let us take one? Just kidding there, but my hat's off to Harder – with the championship trophy in the bag, he could've easily mailed one in, but he's fighting tooth and nail with us like he needed every point he could get. That's what the fans want to see, and honestly, that's what I want to see as competition out here. I want everyone at their best 'cause that's what I'm bringing for sure! Looking back, I wanna say thanks to the guys at Harley-Davidson and the boys at TOC Racing. We didn't have the best start to the season, but man, it was like we came alive for the last half and really showed what we can do! I'm hoping we can hold onto this momentum for next season!"
James Prostell Jr., Team Caribbean Food Delights Racing – "Now that was a fun race! Again, we stayed out of trouble, but on the brighter side stayed in touch for the draft. Had a surge the last laps but just couldn't get by Ed (Sutcliff) and Jason (Cross) at the end for 14th, but I'll take 16th home proudly. It's been a tough season, especially after grabbing a top ten in Montreal to start the year but never matching that success for the rest of the season, but we never gave up. I'm interested to see what happens next year, now that officials are looking at throwing the McLaren back in the mix. Not sure which car we'll go with, but either way we'll be trying to make our way up the leaderboard!"
---
You may also like...
---