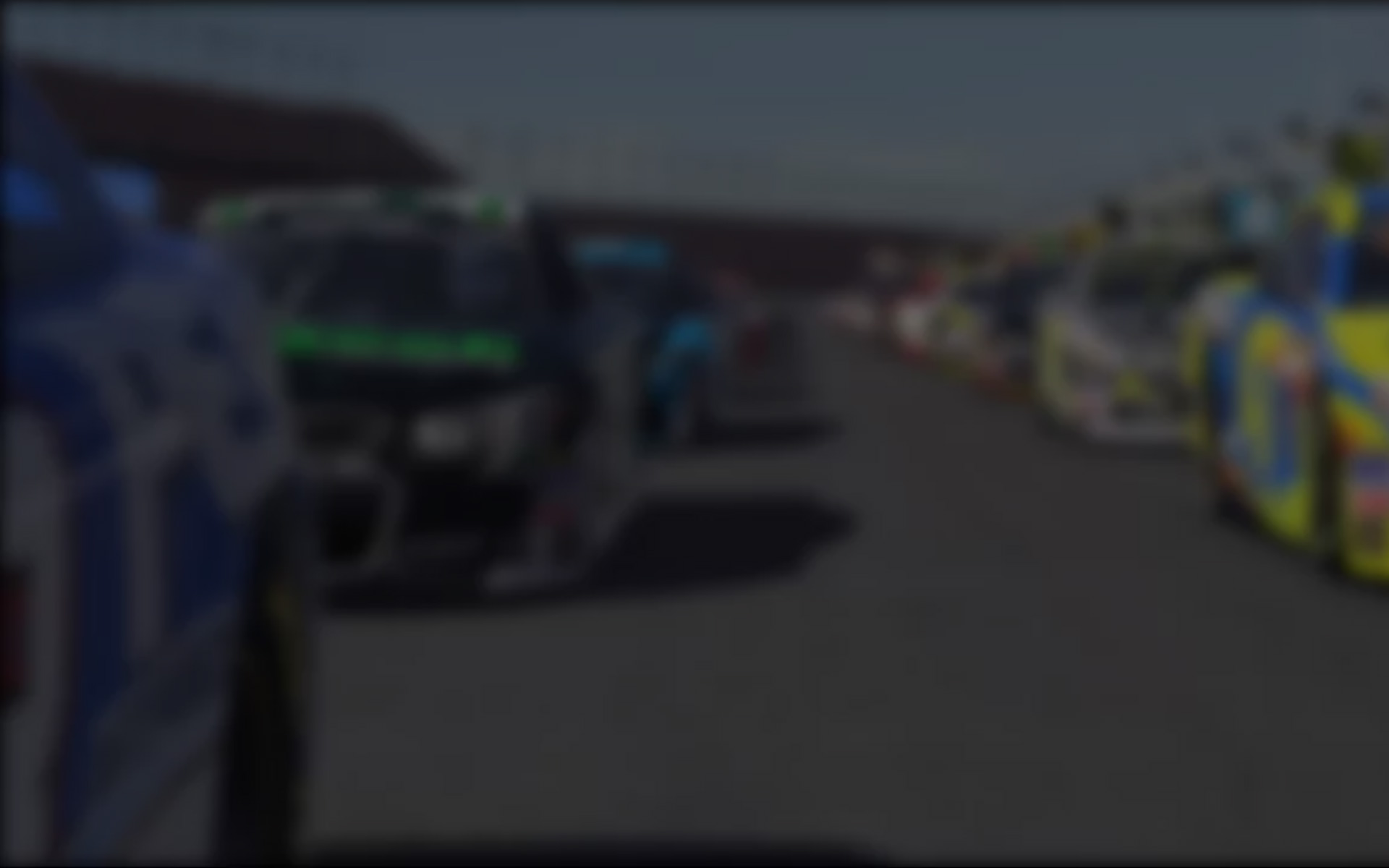 The ninth week of the 2014 Season 1 Classic Lotus Grand Prix iRacing Series was held at the beautiful and terrifying Virginia International Raceway this past Sunday. Terrifying? Consider that only 23 drivers elected to take part (of whom 19 are regular CTC members), and that only four warm-up races were able to get adequate participation. Many drivers worried about their Safety Ratings, reputation damage, and overall embarrassment on this fast, tricky, and dangerous track.
Matt Pawelski of RAM Viceroy won three of the four warm-up races. Family issues prevented him from sitting on the grid on Sunday, however. Essex Lotus' Gernot Fritsche won the fourth warm-up race this week. Ligier Gitanes' Andrea Ventura won pole position at the starting line with an excellent time of 1:37.913, while Fritsche's 1:38.042 gave him the lead on the outside lane of the track. The race's slowest qualifier had a time of 1:41.514.
The first turn saw a slight wheel tap between Marlboro Alfa Romeo's Mark Fisher and Candy Tyrrell's Barry West, and a few off-track slips, but otherwise no major incidents. Lap 2 saw Unipart's Marc Dorval lose control right after Turn 5 (Left Hook) and become a launching pad for Shadow Cars' Mark Winfield, while Parmalat Brabham's Julio Cesar Hauer maneuvered smartly to avoid the tangle. Incredibly, both cars and drivers were able to continue, though at lower speeds due to front-wing damage.
In Turn 1, Lap 6, Hauer teammate Arto Ihamäki spun out and had Julien Flouret run over the front wing of his Lotus 79. Neither car suffered catastrophic damage, and both drivers were able to continue the race. One lap later, and in the same turn, Osella's Daniel Banker turned into Dorval teammate Jesus Pasillas to damage both cars' side pods and slip into the grass. Andrea Guglielmettie and Hauer were able to gain positions on these two while they sorted out their cars.
Ventura, running a strong scond behind Fritsche in Lap 10, encountered a slower Dorval who lost control in the South Bend turn. Quick thinking on Ventura's part avoided an incident, but unfortunately allowed third-place Berker Barutcu to take the runner-up spot.
Hauer was the only non-finisher of the race today. An unfortunate off-track slip right after Turn 10 (South Bend) ended in a spin into the barrier in the 24th lap.
Fritsche took the lead right after the green light, and never relinquished it. We also saw great duels throughout the race: Barutcu and Ventura, Ram Viceroy's Bill Fraser and Candy Tyrrell's James Rawson, and Ventura and Rawson in the last laps were very tense and exciting pairings. Ligier Gitane's John Hill, West, and Ihamäki battled for most of the race with sub-two seconds between all three cars, and needed showers at the end or the race.
In the end, sim-racing leader Gernot Fritsche took the race with a 35 second lead over Barutcu. Rawson came in third, four seconds behind Barutcu. Fritsche recorded the race's fastest-lap with a time of 1:38.403, and showed no mistakes throughout the race.
Virginia International was every bit as terrifying as we expected. Average incidents came to season-high 6.3 in our race, versus an average of 3.8 in the previous weeks' races!
Our sim-racing series travels south this week to Sao Paulo in Brazil! Autodromo José Carlos is hosting our drivers and their teams with promises of warm, dry, and cloudy weather. We hope to see you there! The main SoF race will be held on Sunday the 6th of April at 16:30 GMT.
See the action on YouTube! Subscribe to the Lotus CTC channel at http://www.youtube.com/channel/UCTLBMFAk_IGi8BhDKOJOrcA?feature=watch
---
You may also like...
---