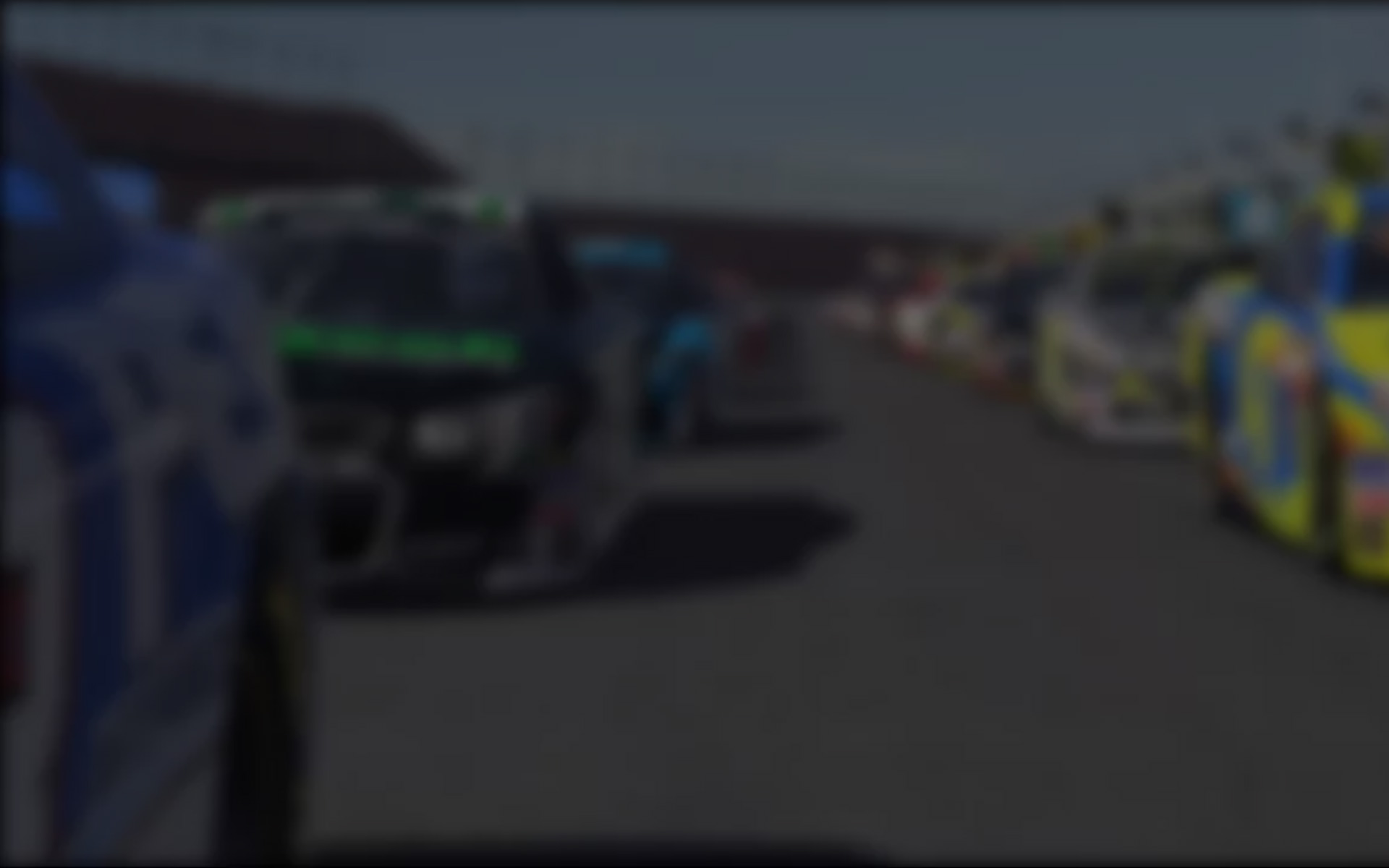 Week Two of the NASCAR iRacing.com Class B Series (NiCBS) saw the world's top sim racers travel to Newton, Iowa's Iowa Speedway. The 7/8th mile track, which was designed by Rusty Wallace, has become a staple in the NASCAR Nationwide Series as well as the NiCBS series. During Week Two, 529 drivers attempted atleast one race while 176 drivers turned at least one qualifying lap.
Week Two's Strength of Field race took place on Thursday and paid 204 points for the victory. At the end of the race, Joshua B Gerrald (Texas) found himself in victory lane. Gerrald started seventh but would take the lead on lap 45 and cruise to the victory. "We had a good car tonight. Starting in the back worried me, but the car was hooked-up and I was able to drive my way up through there." Gerrald said after the race. "I want to thank my KPM teammates Brian Macklin and Brad Mahar for a solid set."
Gerrald led 79 laps in route to a 3.2 second victory over Wes Weidman (Plains). Weidman also started near the back but picked his way to the front, earning 196 points for his runner-up finish. Lee Herron (Carolina) finished the race in the third position after starting ninth and collected 188 points in the bargain while Jeffrey Parker (Florida) and Brandon Six (Pennsylvania) rounded-out the top five. For their efforts, they received 180 and 172 points respectively.
"Starting in the back worried me, but the car was hooked-up." — Joshua B Gerrald
After two weeks of racing, Brandon Buie (Atlantic) still finds himself on top of the overall standings. Buie attempted three races during the week with one win and two Top Ten's. Buie gained 144 points, bringing his season total to 362. John Bunton (Carolina) is in the second position after Week Two. Bunton ran one race, which was the  Strength of Field (SoF) race, and finished seventh. For his finish, Bunton received 156 points which brought his total to 356. Larry Scott Jr. (Mid-South) left Iowa third in the standings. Scott ran eight online races, with four wins and five top fives and netted 158 points which brought his total to 320. Bob Grooms (Mid-South) and Phil Juhring (New Jersey) rounded-out the top five in the standings with 317 and 298 points.
At the end of the week, Jared Crawford (Michigan) found himself on the top of the qualifying charts. Crawford turned a blazing 22.421 second lap. Second on the week was Crawford's teammate Jason Karlavige at 22.507s. Third on the charts was Richard Dusett (New England) with a lap of 22.515s while Juhring was fourth after touring Iowa Speedway in 22.533s. Rounding-out the top five qualifiers was Brent Kirby (Midwest), who turned a 22.553 second lap.
Week Three will see the NiCBS travel to South Carolina's "Lady in Black" (aka Darlington Raceway).  Drivers will look to take the points lead away from current leader Brandon Buie while trying to tame "The Track Too Tough to Tame." Who will come out on top? Find out next week at inRacingNews!
---
You may also like...
---