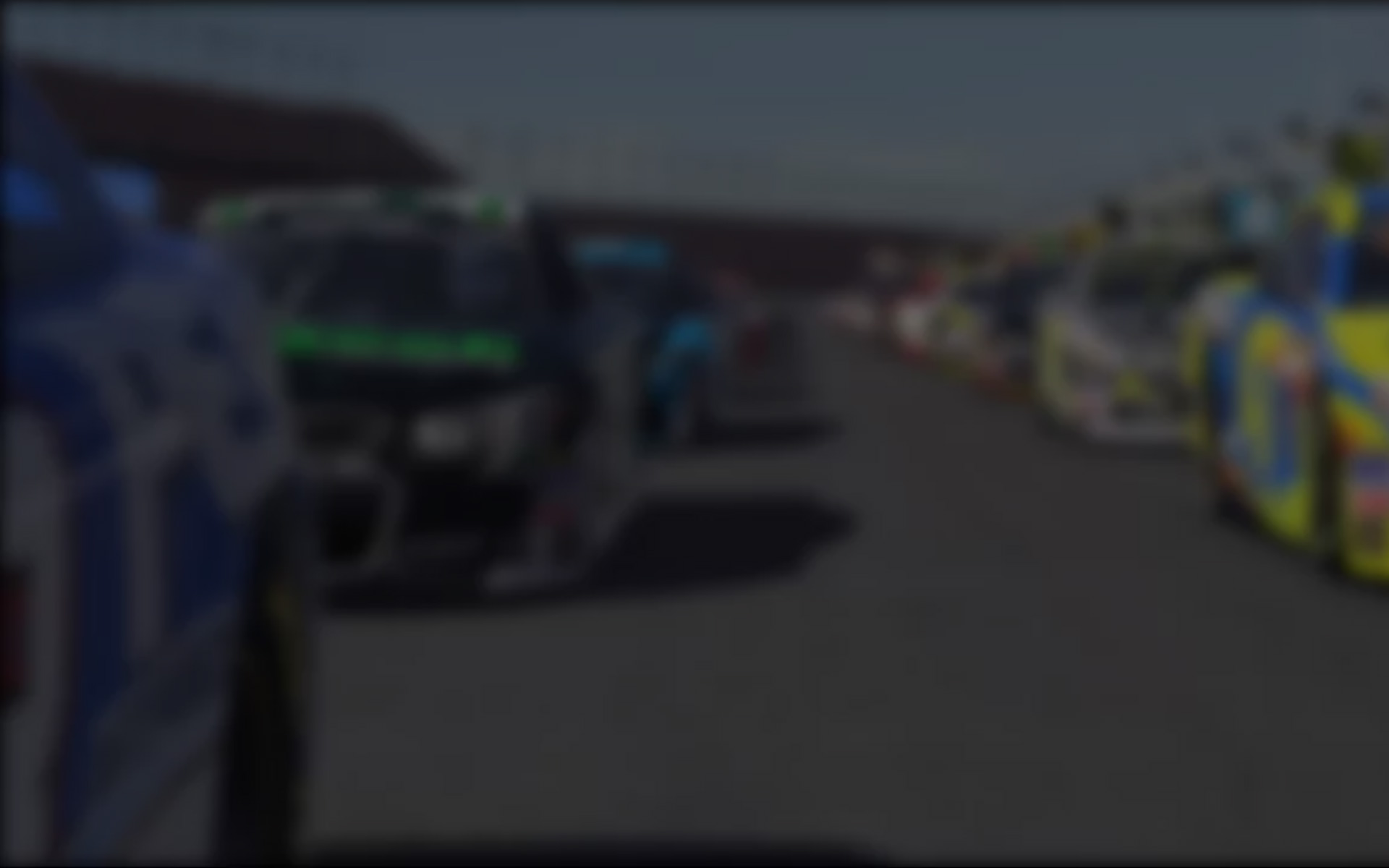 For this week's edition of Get to Know, I had the opportunity to speak with one of the top iRacers on the service, one who will begin his bid for the newly re-named NASCAR PEAK Antifreeze Series Powered by iRacing.com championship at Daytona International Speedway tonight: Carson McClelland
Carson has been sim-racing since 2009. Since he started racing on iRacing on April 23, 2010, the now 25 year old (he celebrated his birthday on February 16) who lives in Jacksonville, North Carolina has recorded 62 wins in 609 starts on the oval side. He has scored four victories in 36 starts on the road side of iRacing, with his first checkered flag coming in the McLaren MP4-12C GT3 car at the road course in Daytona International Speedway.
Last year, Carson competed in the top oval series of iRacing, recording a top five and a pole position in 18 starts in the NASCAR PEAK Antifreeze Series. With only days before the start of the fifth season of NASCAR PEAK Antifreeze Series, he took time to speak with me about about his chances of winning the championship this season — and much more – for this week's edition of Get to Know…
Q:    How long have you been sim racing?
A:    Since 2009
Q:    How did you get started in iRacing?
A:    Friends I had been playing NASCAR 09 with, on Xbox 360, told me about it; so we all made the move.
Q:    Which race car driver in any racing series do you like the most?
A:    If you haven't figured out all ready, it's Jeff Gordon. Shocked, huh?
Q:    What type of hobbies do you do outside of iRacing?
A:    I help my father-in-law at his car shop a lot since he works alone. I love riding my Kawi ZZR600. I'm also a big time Warhammer 40k nut. I've been building, painting and playing 40k since I was 14. It's an awesome past-time, good for relieving stress after work or a horrible race in the NPAS.
Q:    What is your greatest accomplishment on iRacing?
A:    Nothing really big actually, my only focus is on the NPAS. Always has been. So I guess my first pole at the Tricky Triangle last year was pretty big. Other than that, I don't have anything to be too proud about.
Q:    Out of all of iRacing's recent additions and announcements about the service, which one has excited you the most?
A:    The Holden Commodore VF from the V8 Supercars that will be coming out in the future. I own a Pontiac G8, so needless to say, I love those kinds of cars. I can't wait to try it in the sim, although the right hand drive will make things quite interesting for me.
Q:    During the racing off season, what do you do in your free time?
A:    Drink beer, hang out at my families shop and turn some wrenches here and there.
Q:    Now that it has been a couple of months since the NPAS season has ended, how do you think the season went for your Sim Chassis team?
A:    The season went rough, Robert Hall had to take leave from the series for family reasons and Patrick Baldwin ended-up with some personal issues that took away a lot of his time from the sim. I ended up on my own a lot preparing for races towards the end of the year. It was extremely tough.
Q:    What do you think you need to do to improve for this season?
A:    Setup building is something we need to keep getting better at. The first season I came in with Patrick (Baldwin), we were making top 5-10 setups every week. That's something we lost last season, so we'll need to find a formula to get it back.
Q:    What are three things that people on iRacing probably don't know about you?
A:    This would apply to those outside the ring of NPAS drivers and friends, I'm married to my beautiful wife Crystal, in the Navy and love GM cars.
Q:    What is your favorite racing series on iRacing and why?
A:    The NASCAR PEAK Antifreeze Series! That's where all the competition is and that's that.
Q:    If there was one thing you could change about iRacing, what would it be?
A:    Bringing the driver back into the equation for the top three oval cars. I won't get into details but pretty much that's it. You used to be able to out-drive some of these kids' years before, but now they just drive right on by you with some setup they got from another person.
Q:    What is one thing that you love the most about iRacing?
A:    The realism is next to no other sim.
Q:    What is your favorite iRacing memory?
A:     The path me and Patrick Baldwin took to make the NPAS; we were the last group of drivers to make Pro on the OTM. Very good memories.
---
You may also like...
---