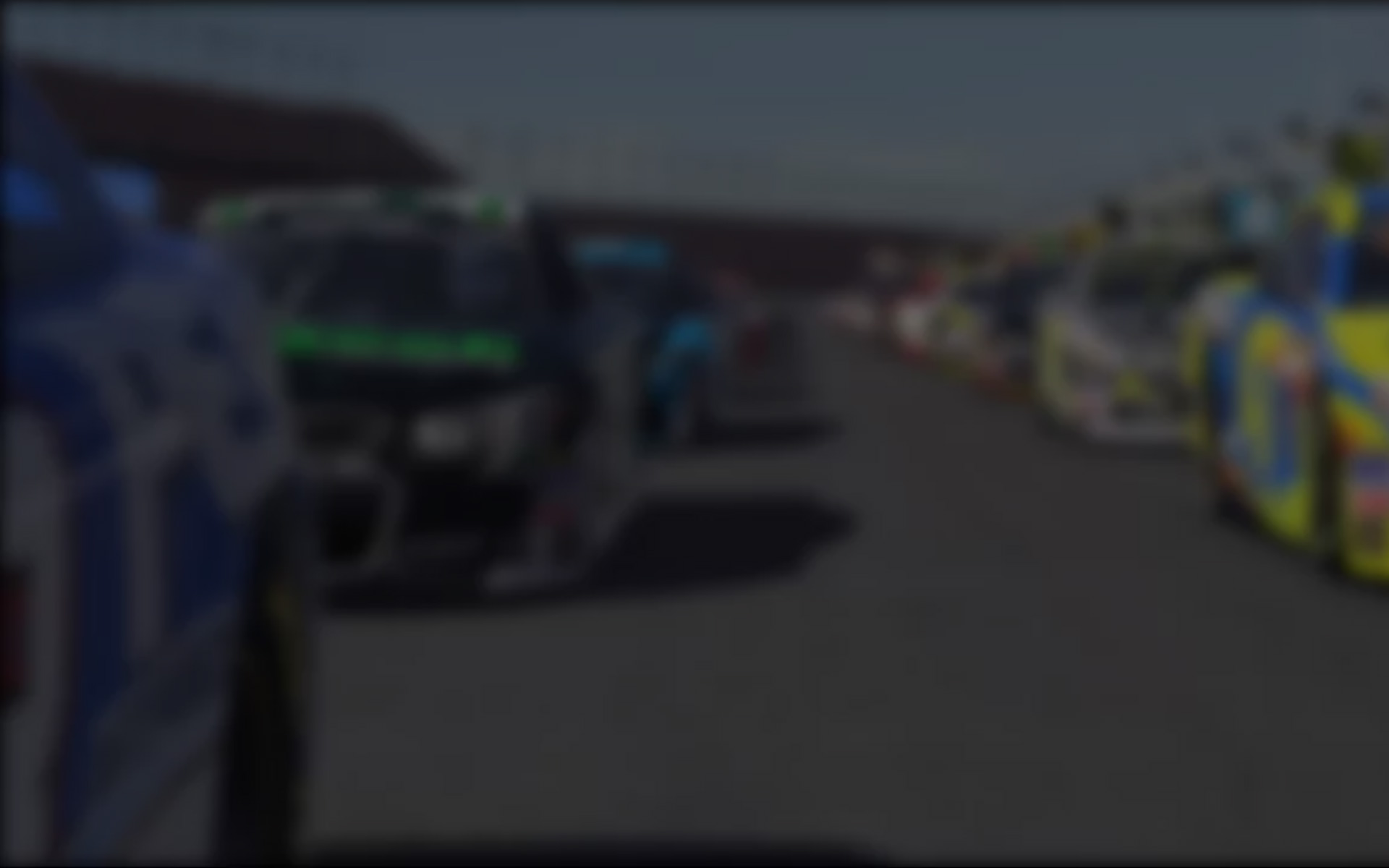 The iRacer I interviewed this week is probably one of the more well know iRacers, but it may not be for his driving. That doesn't mean he is bad at driving, it's just that most of us know him better for other reasons. As we all know, iRacing has a painting booth built into the sim, but sometimes your favorite company or favorite sponsor isn't available, so this is where this week's featured iRacer comes in. He is the owner of CS Designs, an iRacing painting company. He has painted hundreds of cars, a majority of them being oval cars like the Sprint Cup car, Nationwide car, Truck, Legends car, Street Stock and many more. This week's featured iRacer is: Corey Stockert. (You can find a showroom of his paint schemes on the iRacing forums in the showroom section.)
The 15 year old from New Jersey can not only paint virtual race cars, he can drive them pretty well. Celebrating his one year anniversary on iRacing less than a month ago, Corey Stockert has impressed people on and off the virtual track. On the oval side of iRacing, which is where he spends most of his time, he has started over 220 races and has recorded half a dozen victories, nearly 100 top fives and has started on the pole 16 times. His victories have come at South Boston Speedway, Lanier National Speedway, Iowa Speedway, Bristol Motor Speedway and Charlotte Motor Speedway, and he credits a lot of his success to fellow iRacer Joe Annunziata. Earlier last week, I got the chance to Corey about his success on iRacing, his company and his thoughts on his sim racing success.
Q:    How long have you been sim racing?
A:    I have been sim racing for one year.
Q:    How did you get started in iRacing?
A:    My friend, Joe Annunziata showed it to me. The funny part was, after he told me about iRacing, I wanted to join to SPOT for him, not race. 🙂
Q:    Which race car driver do you look up to the most?
A:    I would have to say that I look up to Carl Edwards (99, Roush Fenway Racing) the most.
Q:    What type of hobbies do you do outside of iRacing?
A:    Besides iRacing, I love slot car racing and watching racing on TV.
Q:    What is your greatest accomplishment on iRacing?
A:    My greatest accomplishment on iRacing would have to be achieving a 3000 iRating and racing in all the iRacing.com NASCAR series with a very good team.
Q:    Do you have a team that you drive for on iRacing?
A:    I drive for a team call AB Racing. I've been racing with them for a few months now. They already have three road pro drivers and they all work hard. I have a blast building set-ups with them and racing and having fun.
After he told me about iRacing, I wanted to join to SPOT for him, not race.
Q:    What is one long term goal that you hope to still accomplish in iRacing?
A:    At some point, I would like to be able to qualify for the NASCAR iRacing.com Series World Championship and win in the series.
Q:    What type of racing do you like to watch on TV?
A:    Pretty much every type of racing that has a motor in it. 🙂
Q:    How do you think your fellow iRacers see you?
A:    I think my fellow iRacers see me as a nice, cool, fast and clean sim racer.
Q:    Who is Corey Stockert outside of iRacing?
A:    Just a kid who likes racing and works hard.
Q:    If there was one thing you could change about iRacing, what would it be?
A:    They need to work on crash physics and adding a little more realism.
Q:    What is one thing that you love the most about iRacing?
A:    Racing with REAL people and having a fun time.
Q:    Overall, how do you rate your success on iRacing?
A:    Overall, it's been pretty good, considering where I'm at.
AB Racing team website: http://www.abracing.us/
AB Racing on Facebook: https://www.facebook.com/pages/ABRacing/292104320640
CS Designs website: http://csdesigns28.webs.com/
CS Designs on Facebook: https://www.facebook.com/pages/CS-Designs/182560521861451?ref=hl
---
You may also like...
---