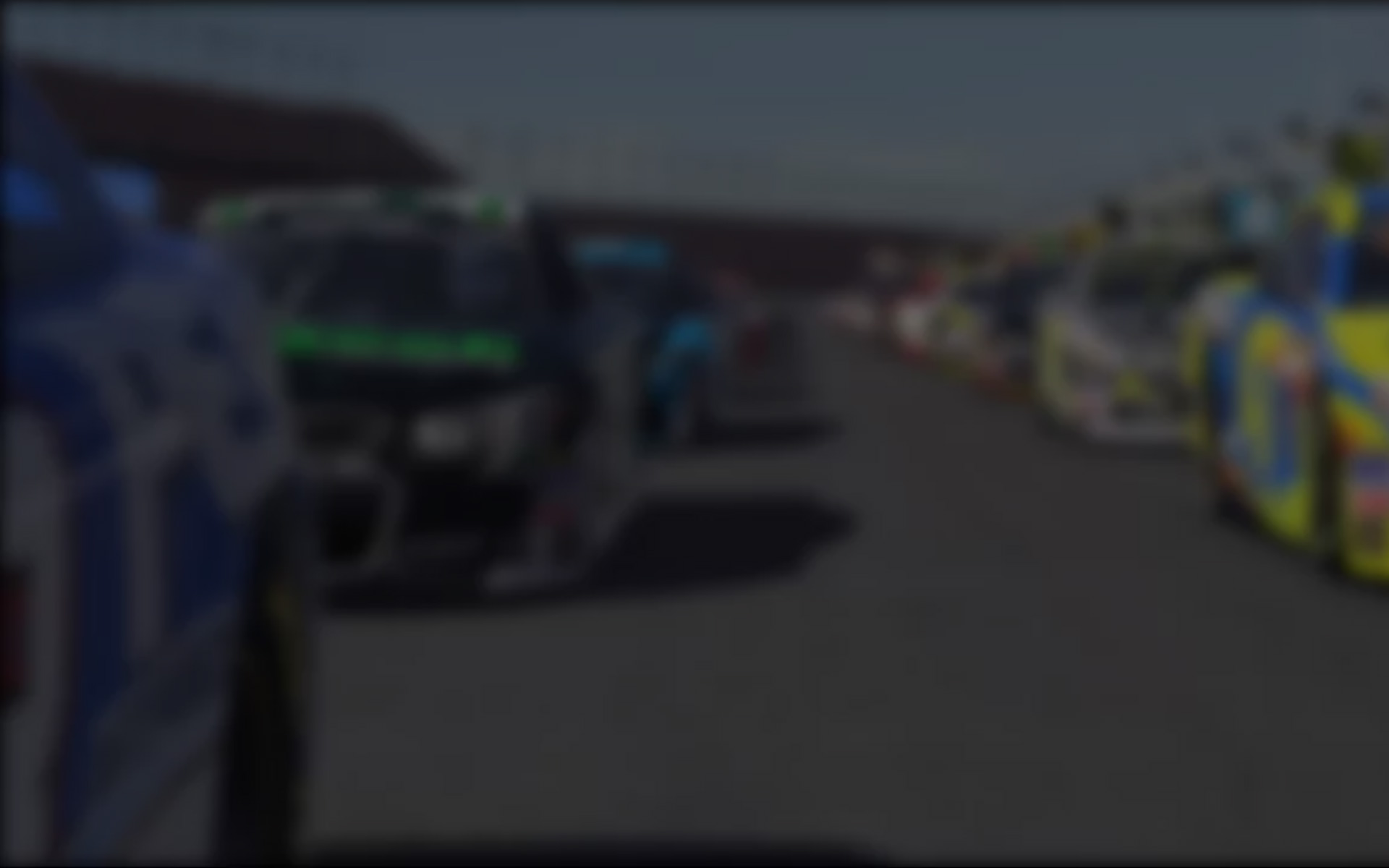 Last week, we met DJ Lyon, an iRacer who has been on the iRacing service since June of 2008, an outstanding 4.5 years. DJ has started nearly 800 races and  won nearly 200 of them. He is also among the very elite group of iRacers who have surpassed the 5000 iRating mark. Last week, I talked to him about how he got his start in sim-racing, his favorite type of racing to watch and what he does during the racing off season in the winter. Today, we will dive more into his iRacing career as well as his life outside of iRacing in part two of Get to Know: DJ Lyon…
Q:  What are some of your Hobbies outside of iRacing?

A:  I love to bowl, that's not to say I'm really good at it, but I have my moments. I really love doing anything with people. I'm very sociable and need to be around people. We are either bowling, go-karting, paint balling, or just out to dinner. I also volunteer a lot; I have helped on rescue searches, at food pantries, church events, or just helping friends/family. I also like announcing at being behind the microphone; I have worked for Concord Speedway and Skyline Raceway and have done countless hours of online broadcasting with the Web Racing Network.
Q:  What is your greatest accomplishment on iRacing?
A:  When I hit the 6000 iRating mark for the first time that was pretty big to me or beating Josh Berry straight up at Charlotte in the trucks for the first time, was pretty awesome. I have had many memorable moments, and great teammates like Trey Jarrell, Justin Brooks, Garrett Smithley, Chad Pruitt, and many more.
Q:  Who is DJ Outside of iRacing?
A:  I am a 25, soon to be 26 year old, from Kannapolis, NC. I am currently the President and CEO of Racerboost.com LLC which is a web, graphic and print design company. I love hanging out with friends and I love making friends. The thing that makes me the most happy in life is when I can make someone else happy.  I try to go out of my way to make someone's day, and it usually brings a smile to their faces and mine! I'm very quiet until you get to know me, and then sometimes I talk too much. I don't judge people or look down on people for mistakes they've made. I think everyone in life is God's children and we all deserve the benefit of the doubt and I believe deep down, everyone is a good person!  I have three sisters, a mom and step dad. I currently don't have any pets and drive a beat-up Honda, but I'm loving life and I am happier than I've ever been!
Q:  How would you rate your success on iRacing?
A:  I do believe that some people take iRacing too seriously and sometimes forget it's just a game/sim and I am guilty of this too! When I first started, my goal was to win every single race and be the fastest out of everyone. I tried too hard, and I wrecked a lot.  When I stopped trying to outrun everyone and just do my thing, I got so much faster and cleaner.
I would say that even though I am not a DWC or Pro Driver, that I have made a positive influence on many people in the iRacing community, whether that be by helping with setups or just talking.  I remember meeting one person, who was so upset with everyday life, that they were about ready to give up and I made it a point to talk to them every day and do whatever I could to help and now they have successfully completed their final year in college! Racing is more than just winning, it's about becoming a better person inside and out.
"Racing is more than just winning, it's about becoming a better person inside and out."
Q:  Do you currently do any real world racing?
A:  I have done a few tests in a legend car at Concord Speedway and this year I look to tie down a few races and go from there. iRacing has helped me tremendously as far as real racing goes. I am able to judge how far I am away from the walls and that was purely from iRacing! I can't say enough how much iRacing has helped me become a better racer.
In closing, I would like to take a minute to thank everyone who has been helpful and inspirational in my life. I could list them all, but we wouldn't have enough room or time! I mainly want to thank, God, my entire family, all my friends and everyone who has believed in me my entire life. Nothing I have ever accomplished or ever will accomplish could have been done without the tremendous support from everyone! Also thanks to inRacingNews for all their coverage and for doing this interview with me. You can follow me on Twitter: @DJLyon87 or on Facebook at: www.facebook.com/DanielLyon
---
You may also like...
---