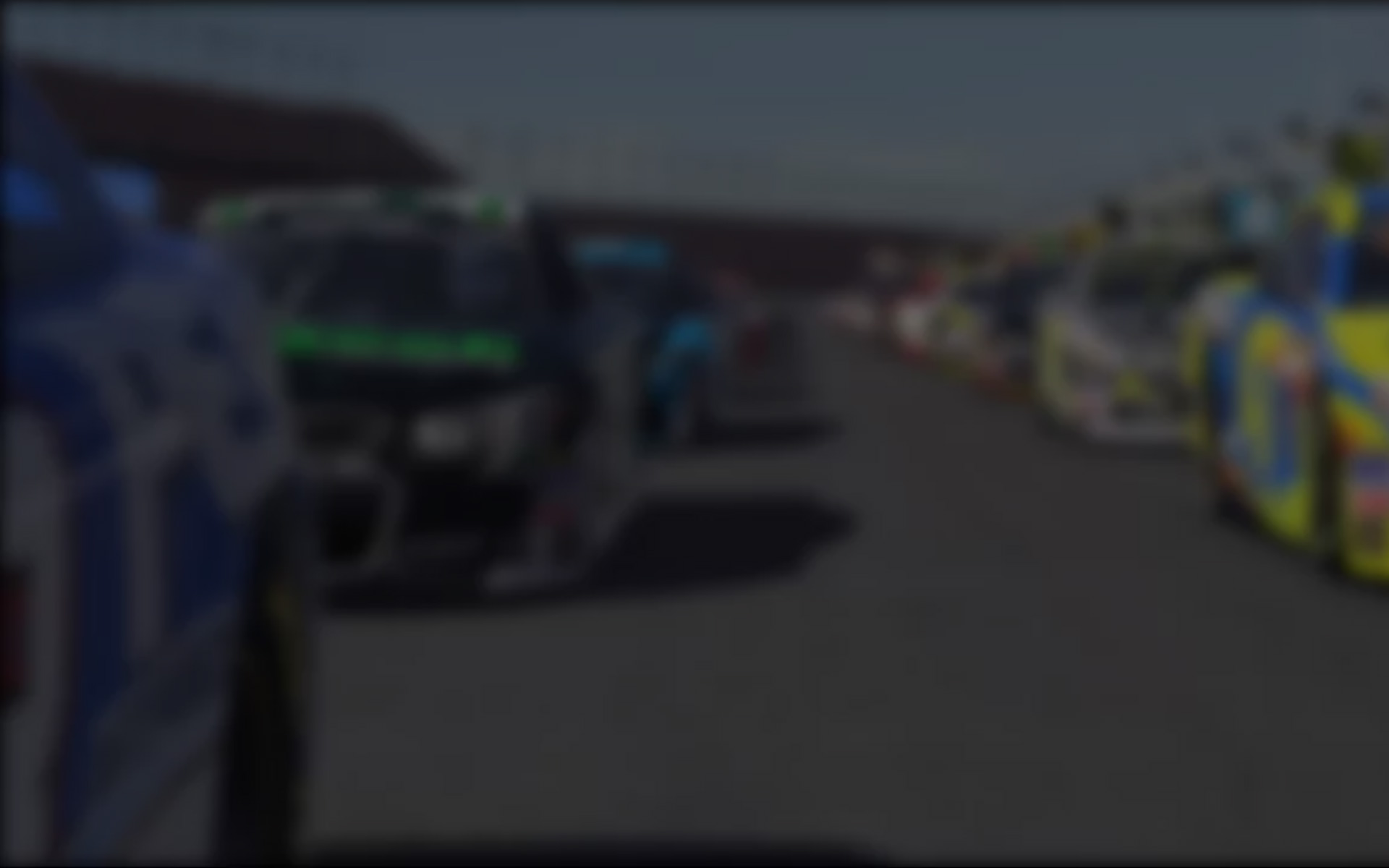 Michigander Jeff Drake has been a part of the iRacing community since April of 2010. Since joining the service he has predominantly competed on the oval side of iRacing, scoring six wins in 46 starts and finishing in the top five in exactly half of those starts. His last seven starts on iRacing have been his first starts in the Skip Barber Race Series, where he has scored two victories, a second, third, fourth, sixth and twelfth place finishes.
Jeff may still be new to road courses but he is already showing he knows how to turn left and right. Learn more about Jeff Drake in this week's edition of Get to Know . . .
Q:    How long have you been sim-racing?

A:    I started sim-racing back in 2004 with GT4. I was only seven at the time, and while it was fun, it did not appeal to me much. In 2007, I bought NASCAR 08 (it was on discount!) and that was when my racing obsession began.
Q:    How did you get started in iRacing?
A:    After going through NASCAR 08 and 09, I became bored with how easy the competition could be. I started searching for a more intense game/sim, and I stumbled across iRacing. I did not sign up for a couple of months however, as I was recovering from a leg injury.
Q:    Which race car driver in any racing series do you like the most?
A:    I don't follow drivers as much as I follow teams. That being said, since I began following racing, I have been big fans of McLaren and Penske. And, like many other Formula One fans, I do root for Kimi (Räikkönen) on the side!
Q:    What type of hobbies do you do outside of iRacing?
A:    I do love sports cars. My personal favorites are the McLaren P1, Pagani Huarya, and the Koenigsegg Agera R – none of which I've driven of course, but hopefully one day I can change that!  Other than that, I enjoy just hanging out with friends and other normal high school stuff.
Q:    What is your greatest accomplishment on iRacing?
A:    My greatest accomplishment would probably be when I won my IndyCar divisional title. It was a thrill to be rewarded with a championship after fighting for a season against strong competitors.
Q:    What car and track combination on iRacing would you like to drive in real life?
A:    The Williams FW31 at Suzuka would probably be my first choice. The technology and power of today's Formula One cars mixed with a classic circuit with fast corners, hairpins, and long straights is a driver's dream. Some close seconds would be a V8 Supercar at Bathurst, the McLaren 12C at Spa-Francorchamps, and of course, an IndyCar at Indy!
"When it comes down to the final laps, all bets are off."
Q:    What type of racing do you like to watch on TV?
A:    Any type of racing that's on! F1, Indy, NASCAR, V8 Supercars, ALMS, Grand Am, WEC, and DTM to name the ones off the top of my head. V8 Supercars is my favorite series as of now, but it is hard to follow with the limited coverage in the States. But I watch whenever I can!
Q:    How do you think your fellow iRacers see you?
A:    I hope they see me as a fair, clean, and competitive racer who people can always ask for help. But when it comes down to the final laps, all bets are off.
Q:    What are three things that people on iRacing probably don't know about you?
A:    Like I said above, I am an avid sports car follower. If you see my posts frequently on the forums, you would know I am a rap fan, but I am also a country fan. I would want to become an engineer of some sort, as I want to stay involved in racing in any way possible.
Q:    What is your favorite racing series on iRacing and why?
A:    Next season I'll be joining the (Lotus 79) Classic Teams Championship. I think it's very unique because the competitors all want it to be authentic and periodically correct in terms of paint schemes and teams, and that is very interesting for me. I also like the Indy Oval series. It does get a bad rap at times, but there are many great guys in the community, and I hope they consider me to be a good guy as well.
Q:    If there was one thing you could change about iRacing, what would it be?
A:    More tracks and cars for sure. I understand that licensing is an issue, but there are plenty of great tracks across the globe that could possibly be willing to work stuff out. Also, while we all know it's a long shot, we want Le Mans!
Q:    What is one thing that you love the most about iRacing?
A:    My favorite thing about iRacing is the community. Just about everyone I have raced with is a good and fair competitor, and no matter what happens on track, we can go on TeamSpeak or the forums and be friends. Not to mention how cool it is to know guys from across the U.S., Canada, Europe, Australia, Brazil, etc.
Q:    Overall, how do you rate your success on iRacing?
A:    Through my own eyes, as Ben Cornett would say, mediocre at best. I don't feel like I give myself enough credit, but I'd rather not give myself enough credit than giving myself too much credit. But without question, I still can improve in many areas and will keep trying to push the limits of my skill set.
---
You may also like...
---