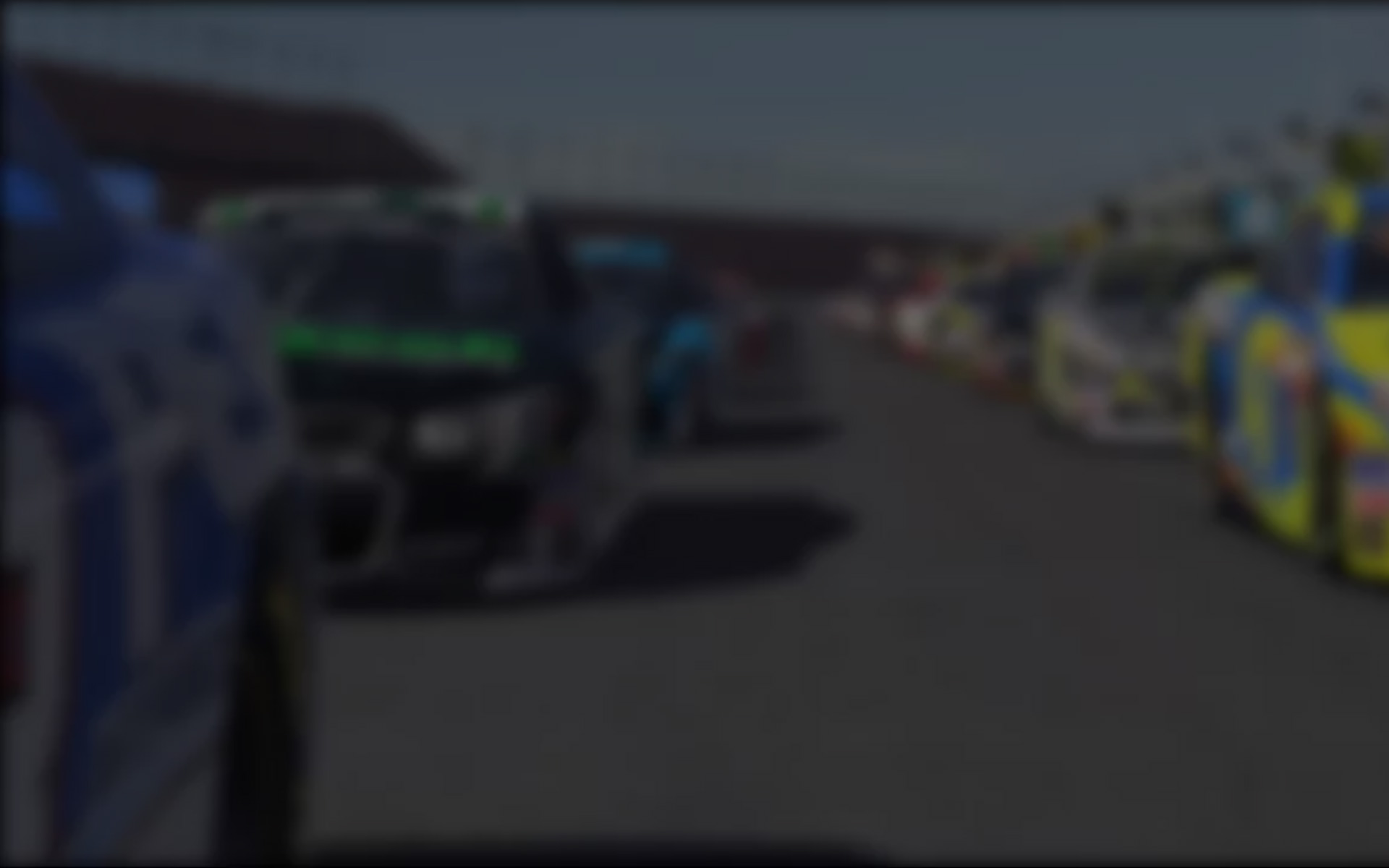 This week I interviewed Jeff Ramsdell, a driver who runs a lot of races, but wins a lot of them too. An iRacer from the Georgia club, Ramsdell has run a total of over 1600 oval races since joining iRacing in May of 2010.  In fact, today is his third year anniversary as an iRacer and he has a lot to be proud about. Of those 1600 starts, he has visited victory lane over 100 times, has finished in the top five nearly 600 times and has earned dozens of pole positions. With an iRating over 4700, he is definitely a driver to watch every time he hits the race track. I got the chance to talk to him about his iRacing career to date, his life outside of iRacing, and his feelings on sim racing in this week's Get to Know…
Q:    How long have you been sim-racing?
A:    I've been on iRacing since May of 2010.  This was the first sim I have raced, but I have been racing previous NASCAR games on console like 08, 09 and 2011 and a few older ones I can't recall the name of, but those aren't considered a sim and they aren't by any means.
Q:    How did you get started in iRacing?
A:    Well I was on the NASCAR.com site wanting to look at point standings and went to the drop-down menu of every series and I saw one that said "iRacing.com series." I thought 'What is this?' I went to the standings, then watched a million YouTube videos of iRacing and I wanted to try it out after seeing how cool and realistic the racing and the sim itself it looked.
Q:    Which race car driver do you look up to the most?
A:    I look up to Brad Keselowski because he knows what racing is all about.  He will race guys as hard as possible for everything near the end of a race, doesn't take anyone out in the process and doesn't lose his cool under those situations.
Q:    What type of hobbies do you do outside of iRacing?
A:    iRacing is my hobby . . . here let me try a different hobby for a minute . . . NOPE I'm bored with that already . . . back to iRacing.
Q:    What is your greatest accomplishment on iRacing
A:    I qualified for the top split March on Michigan race, but then the splits were based on iRating instead of Q time like they were supposed to.  I still made top split by iRating, and ran good up in the top 10 but no results to show for it due to my crew not filling me up with gas under green flag stops.
Q:    What are three things you hope to accomplish in 2013 on iRacing?
A:    I hope to get my iRating above 5000 sometime in Season 2.
Going to make a run for Pro and see where I rank up, goal is to make the first or second page.
Maintain my 3.0 Safety Rating throughout the season or the whole year, if I get it to a 4.0, it will be my goal to keep it above that.
Q:    What type of racing do you like to watch on TV?
A:    I'll watch anything with wheels and a motor, but I mainly focus on the top three NASCAR series. I'll watch Indycar and Supercross when I notice it's on. I sometimes try to stay awake through F1 races and most of the times it fails to be exciting.
 "iRacing is my hobby . . . here let me try a different hobby for a minute . . . NOPE I'm bored with that already . . . back to iRacing."
Q:    How do you think your fellow iRacers see you?
A:    I think they see me as a clean and hard driving competitor who can make some stupid moves at times.
Q:    What are three things that people on iRacing probably don't know about you?
A:    I am 17, most people when they first hear me over the microphone, they think I sound way older, when I tell them my actual age, they think I'm lying.
I am home-schooled which few people know of, and it's not as great as people would think either.
I have a slight addiction to Monster Energy; I know they're bad for you but…mmm
Q:    If you could go back and change one race in your career what would it be?
A:    I wouldn't change anything in my past races, they are all in the past and I tend to not worry or think about them much at all and just focus on the future.
Q:    If there was one thing you could change about iRacing, what would it be?
A:    Protest system, multi-groove racing, netcode. We really NEED multi-groove racing, it is just so bad to be freight-trained to the back 10+ spots because you have to start on the outside on a restart, and repeat. The netcode is just a joke, everyone knows how it can be and it is just so terrible at times.
Q:    What is one thing that you love the most about iRacing?
A:    Everything except what I mentioned in the above question.  It is great to strap into any virtual race car you want and race with other real people from everywhere in the world at any racetrack you want and the community is unlike any other.
Q:    Overall, how do you rate your success on iRacing?
A:    I'd rate is a 6/10 so far, There is still a few things I need to accomplish. 5000IR = 7/10, Making Pro = 8/10, Making DWC = 9/10. I know I have a lot to do before those happen, but I will keep working for it.
---
You may also like...
---