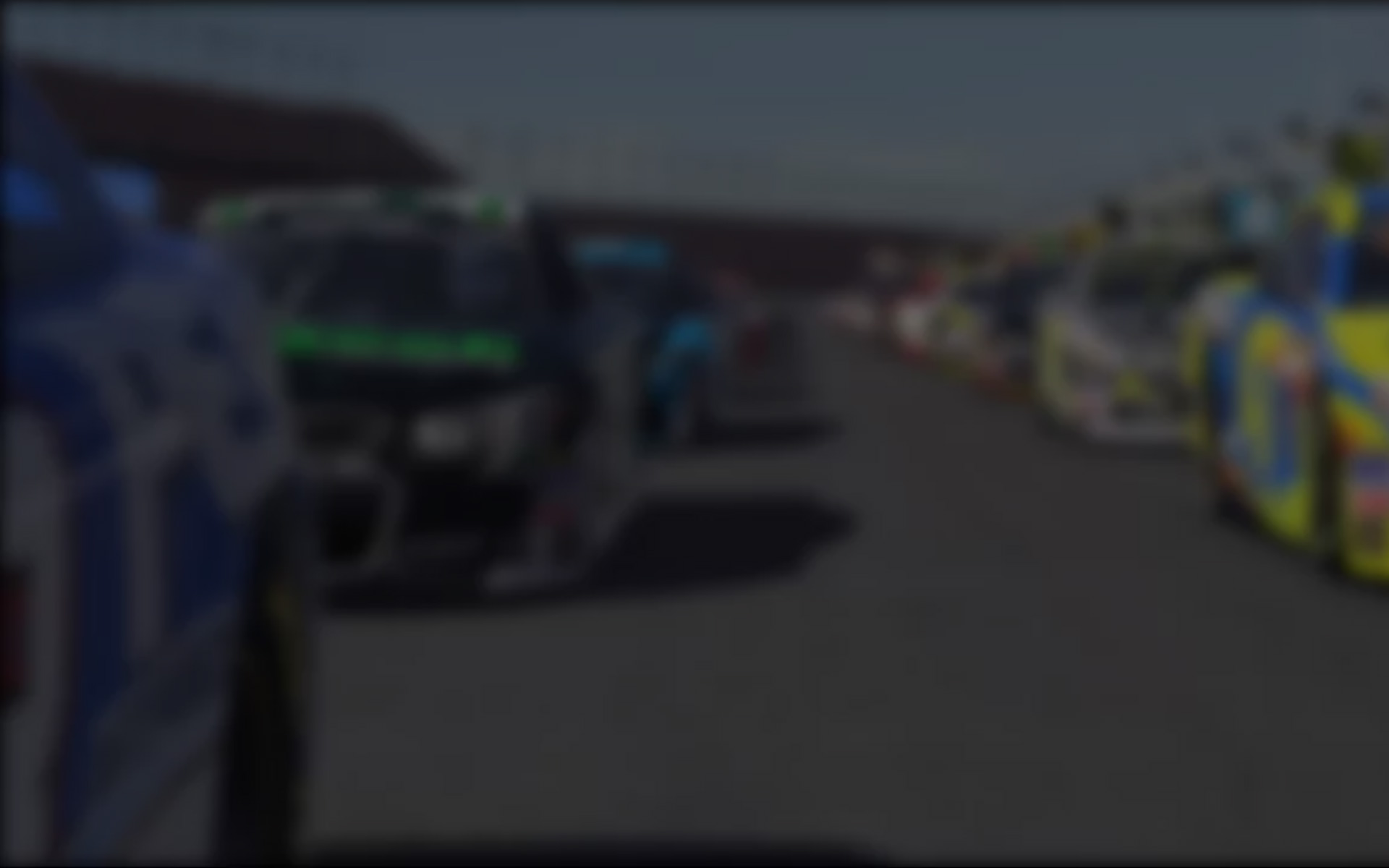 This week, I interviewed someone who could be considered one of the original iRacers. He joined the iRacing service on June 26, 2008 and has since started 1,129 official oval races, and 172 road races. On the oval side of iRacing, he has 252 career wins and has finished in the top five 67% of the time. On the road side of iRacing, he grabbed 29 checkered flags and has 103 top five finishes.
It's safe to say that, in the five years he's been on iRacing, 27 year old Jesse Atchison from Prince Frederick, MD has been a top competitor on the service Learn more about Jesse Atchison in this week's edition of Get to Know…
Q:     How long have you been sim racing?
A:     I started playing N2 in 1997, online pickups in N4 in 2001, and serious racing in NR03.
Q:     How did you get started in iRacing?
A:     I was invited by Ray Alfalla in the first wave of invites in June of 2008.
Q:     Which race car driver in any racing series do you like the most?
A:     My all-time favorite driver is Ernie Irvan, while my current favorite driver is Tony Stewart. I have soft spots for Morgan Shepherd, Dave Marcis, Dick Trickle, Norm Benning, Ukyo Katayama and Hiro Matsushita.
Q:     What type of hobbies do you do outside of iRacing?
A:     I am big into Madden games, as well as swimming.
Q:     What is your greatest accomplishment on iRacing?
A:     They're not great, but I've finished 12th in NiSWC, won 11 straight plate races, and won NASCAR A, B, and C open in 2010.
Q:     What car and track combination on iRacing would you like to drive in real life?
A:     I'd want to be second coming to the white in the Daytona 500.
Q:     What type of racing do you like to watch on TV?
A:     I'm partial for go NASCAR (Cup Series), but F1, Indycar, and Camping World Truck Series races are also fun.
Q:     How do you think your fellow iRacers see you?
A:     Rule Enforcer, Troll, *insertyourfavoriteexpletivehere*, SS Master, The guy who drives the King of the Hill truck, all of these can apply.
"Having to race the track, as well as the drivers, makes racing more fun."
Q:     What are three things that people on iRacing probably don't know about you?
A:     I have a bachelor's degree in Business Administration, I have an unhealthy obsession for Slurpee's, and most people still think I work at Wal-Mart, which I do not.
Q:     If you could go back and see one race from the past (past Monaco GPs, Daytona 500s, etc.), live at the track, what race would you choose?
A:     1992 Indy 500 or 1996 Monaco GP. Having to race the track, as well as the drivers, makes racing more fun.
Q:     What is your favorite racing series on iRacing and why?
A:     The NASCAR iRacing.com Class C Fixed Series. It is not as aero dependent as some other cars and everyone is on the same playing field, even if the setup is bad.
Q:     If there was one thing you could change about iRacing, what would it be?
A:     Bad people actually getting punished for how they race.
Q:     What is one thing that you love the most about iRacing?
A:     I personally love a good forum brawl. The racing is also fun.
Q:     Overall, how do you rate your success on iRacing?
A:     If iRacing was school, I would get a 79.5%, and get rounded to an 80% just for the laughs. The typical B-/C+ is my answer there.
---
You may also like...
---