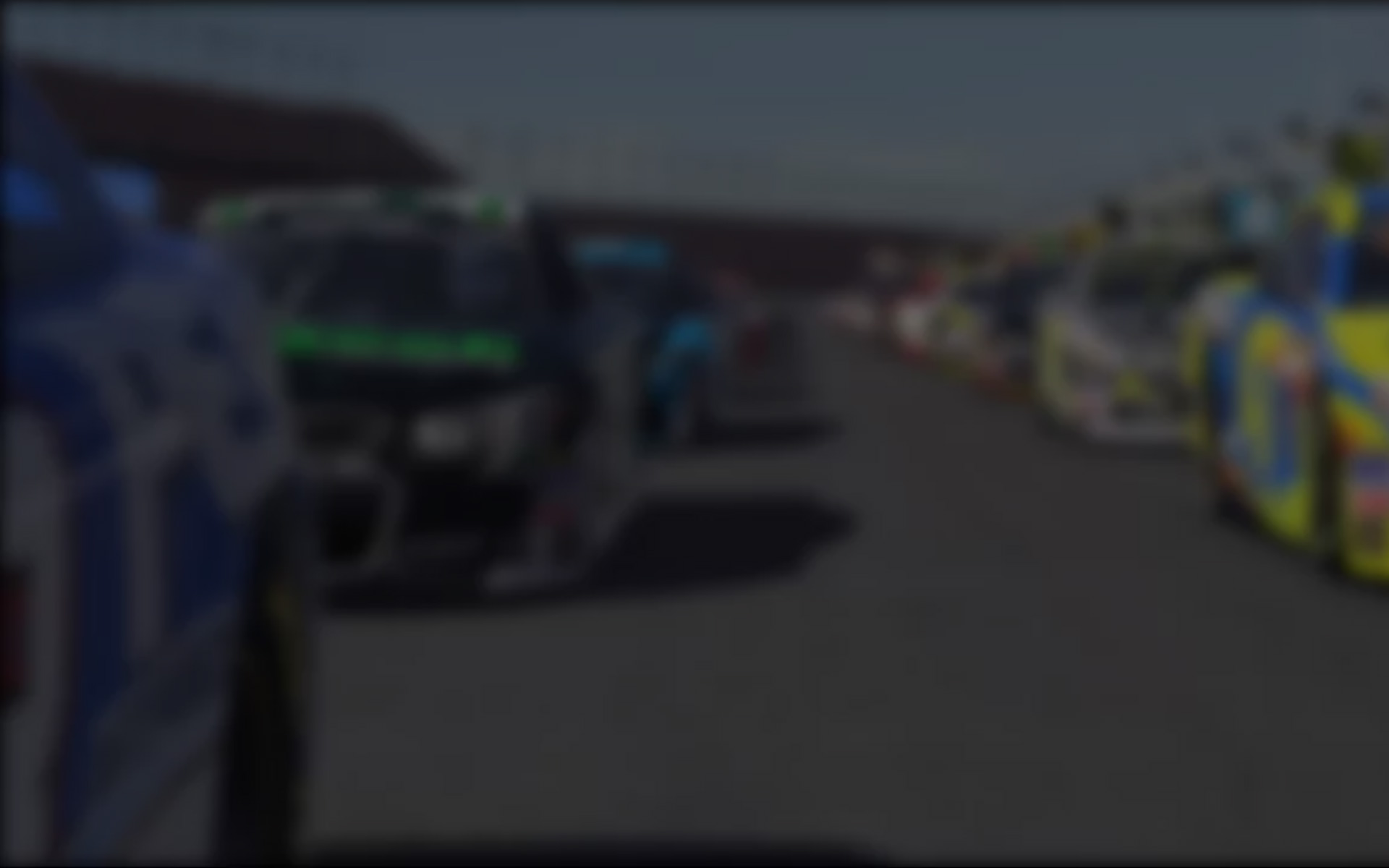 When we think of iRacers in the Brazil, Benelux, Italia or Finland clubs of iRacing, we typically think of them as road racers. Drivers like Hugo Luis, Atze Kerkhof, Matthias Egger and 2012 iRacing.com World Championship Grand Prix Series champion Greger Huttu all originate from these regions. The driver I interviewed for this week article, races in Club DE-AT-CH but mostly races on the oval side of iRacing. That doesn't mean his stats on the road side of iRacing aren't good, as he has a combined road and oval iRating of nearly 9000. His name is: Jörn Jens.
Jens, who currently resides in St.Peter-Ording, Germany, has been on iRacing since 2010, and has accomplished an incredible amount in those two years.  The 26 year old has started over 400 races oval races and has won nearly 30 times at tracks like Chicagoland Speedway, Iowa Speedway and New Hampshire Motor Speedway. On the road side, he has started 387 races and has won 22 times at tracks like Watkins Glen International, Okayama International Circuit and Mosport International Raceway. Currently, he is a class A oval driver with an iRating of nearly 5000, and a class A road driver with an iRacing of nearly 4000. He is definitely a driver to look out for on the track, and I got a chance to talk to him about his life on iRacing and his life outside of iRacing for this week's edition of Get to Know…
Q:    How long have you been sim-racing?
A:    I started sim racing on pc fairly late in early 2010 with rFactor but switched after a very short time to iRacing were I still am.
Before that I have always liked racing games on consoles like the Gran Turismo and ToCaseries but did not play them that seriously until GT5.
Q:    How did you get started in iRacing?
A:    When I was getting started in PC sim racing I read an article about the back then new released Circuit Park Zandvoort in iRacing. The idea of racing on laser scanned tracks fascinated me and so I bought a three month subscription in iRacing together with a friend I knew from the console racing scene. Well, I got really hooked on iRacing after that because it was the first sim where I really thought that I would be driving a car.
Q:    Which race car driver do you look up to the most?
A:    Jacques Villeneuve. I like this kind of driver that have a brave attitude, always on the edge and sometimes even over it.
He has proven that he is fast and can win with anything that has four wheels mounted to it.
Q:    What type of hobbies do you do outside of iRacing?
A:    At this time sim racing is a full time hobby for me. It is actually not only driving the sim, but also building up the rig where I have spent lots of money and time in the last few months. What I would like to do in the future is have a little bird breeding with parrots but, currently, I unfortunately do not have the right circumstances for it yet.
"I like this kind of driver that have a brave attitude, always on the edge and sometimes even over it."
Q:    What is your greatest accomplishment on iRacing?
A:    If anything can be counted as an accomplishment it is the World Cup of iRacing win for the DE-AT-CH club were I provided some good points in the oval finals.
Q:    What is one long term goal that you hope to still accomplish in iRacing?
A:    What I am hoping for and currently working on is obtaining a Pro license where I am still in a good position for this season. If it does not happen this time I will be back next year!
Q:    What type of racing do you like to watch on TV?
A:    The series I follow seriously are F1 and the Sprint Cup, but I really like to watch any kind of motorsports.
Q:    How do you think your fellow iRacers see you?
A:    I hope most will know me as a friendly and fair driver, even though I am sometimes a bit phlegmatic on the track.
Q:    Who is outside Jörn Jens of iRacing?
A:    For the moment I am still living in the small town where I come from with my parents.  I am making a living as an electrical engineer working for a company that produces road safety equipment. Besides that many who own products from Derek Speare are having some of my craft at home as I am supporting him when it comes to developing boards for his business.
Q:    If there was one thing you could change about iRacing, what would it be?
A:    Move the oval SOF races into European friendly times.
But as I know this is very unlikely to happen, I would be really like iRacing to break up the static climatic conditions and environment on the track and bring in some alternation during the races.
Q:    What is one thing that you love the most about iRacing?
A:    I like the most of the time tough but fair competition on the track. Having regular well simulated races is a big factor that keeps me interested in iRacing
Q:    Overall, how do you rate your success on iRacing?
A:    Considering that I started as a just above average driver I think that I am doing pretty well. I may not be the fastest driver but making a lot out of consistency.
---
You may also like...
---