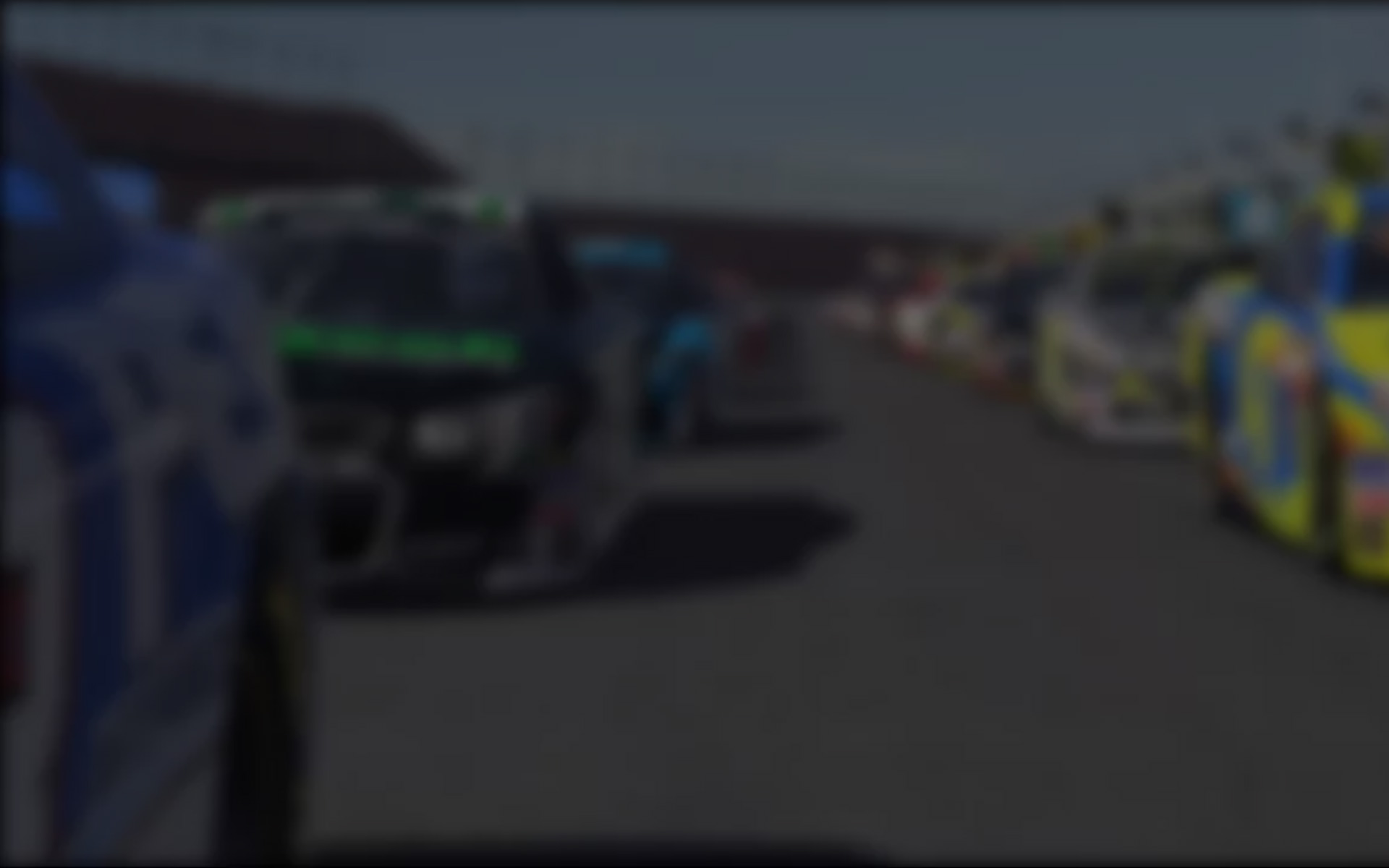 For this week, I interviewed a driver who is no stranger to iRacing. He has only been on iRacing for a little less than two years, but in that time he has made friends, learned a lot and more importantly has won a lot of races. He has won time trial championships and has won season championships on the road side of iRacing and has won his share of oval races as well.  He is 18 and is currently attending the University of Central Florida in Orlando. The driver I interviewed for this week is the one and only Joshua Chin.
Josh Chin's first day on iRacing was April 24th, 2011. His first win came on April 25th, and since then he hasn't stopped winning. He has started 800 races on iRacing, with over 400 of those starts coming in the road side of iRacing. Out of the 451 road races Joshua has started, he has won 76 times and has finished in the top five over 50% of the time. He has started 349 oval races and has visited victory lane over 20 times and has finished in the top five nearly 150 times. He also reached champion status on iRacing back in 2011 Season 3 when he won the time trial championship in Division 2 of the Star Mazda Championship series. He backed that up with season race championships in 2011 Season 4 and 2012 Season 1 in the same series.
Needless to say, this Joshua knows how to get around in a Star Mazda, or in any car for that matter. I got the chance to talk to him about his experience on iRacing in this week's edition of Get to know…
Q:    How long have you been sim racing?
A:    I started back in 2005 on NASCAR Sim Racing, which I had mistaken for NASCAR Racing 2003 Season. Around late 2006 I got a wheel and then began racing NR2003, which I still race occasionally.
Q:     How did you get started in iRacing?
A:    Throughout the first two or three years of iRacing being around, I kept hearing about it from friends in the NR2003 community who were some of the first public members and heard nothing but good things. Eventually in early 2011 I decided to try it out and I don't think I've gone a day without my membership being active since.
Q:    Which race car driver do you look up to the most?
A:    For pure driving, it would have to be Tim Richmond. I don't think there is another driver who could manhandle and will a car to do what he wanted like Richmond. As far as complete package, Jimmie Johnson is the ideal driver both with his driving and off-track abilities.
Q:    What type of hobbies do you do outside of iRacing?
A:    Typically golf or photography, both of which are rather nice in Florida with how warm it usually is.
Q:    What is your greatest accomplishment on iRacing?
A:    There's no doubt in my mind that winning a 16th Street League race is my greatest accomplishment thus far. To win in a league that is the best of the best racing in IndyCar, it was a really special win to me. Finishing top 10 in Star Mazda points also ranks up there for me, but 16th Street at the Glen is something that will stay with me for a long time.
"Are there races and seasons I would like to have back again? Absolutely, but I've enjoyed the ride so far . . ."
Q:    What is one long term goal that you hope to still accomplish in iRacing?
A:    Currently it would be to make it to Road Pro and eventually Road DWC, or to win an overall championship in a series. Hitting 5000 road iRating wouldn't be bad either.
Q:    What type of racing do you like to watch on TV?
A:    I don't think there's any form of racing that I really don't like to watch on TV. To me it's interesting to watch different series to see how differently other cars handle and what the drivers have to do to get the most out of them. As long as it has an engine and goes quicker than you can walk, I'll probably watch it.
Q:    How do you think your fellow iRacers see you?
A:    To be honest, I'm not really sure. If I had to take a guess at it, I would probably say someone who will race people the way they race me and is willing to speak out on issues within the community.
Q:    Who is Josh Chin outside of iRacing?
A:    At the moment, 18 and attending my freshman year at the University of Central Florida studying radio and television broadcasting; living with my dad, and just generally enjoying life with friends and family.
Q:    If there was one thing you could change about iRacing, what would it be?
A:    The one change I would make would be to put the IndyCar series back as a combined series instead of separate road and oval series.
Q:    What is one thing that you love the most about iRacing?
A:    The competition. No other sim has people of such varied skill levels, yet at all levels the competition is incredibly close.
Q:    Overall, how do you rate your success on iRacing?
A:    Overall I think I've been fairly successful on iRacing. Are there races and seasons I would like to have back again? Absolutely, but I've enjoyed the ride so far and hopefully the future is just as good.
---
You may also like...
---