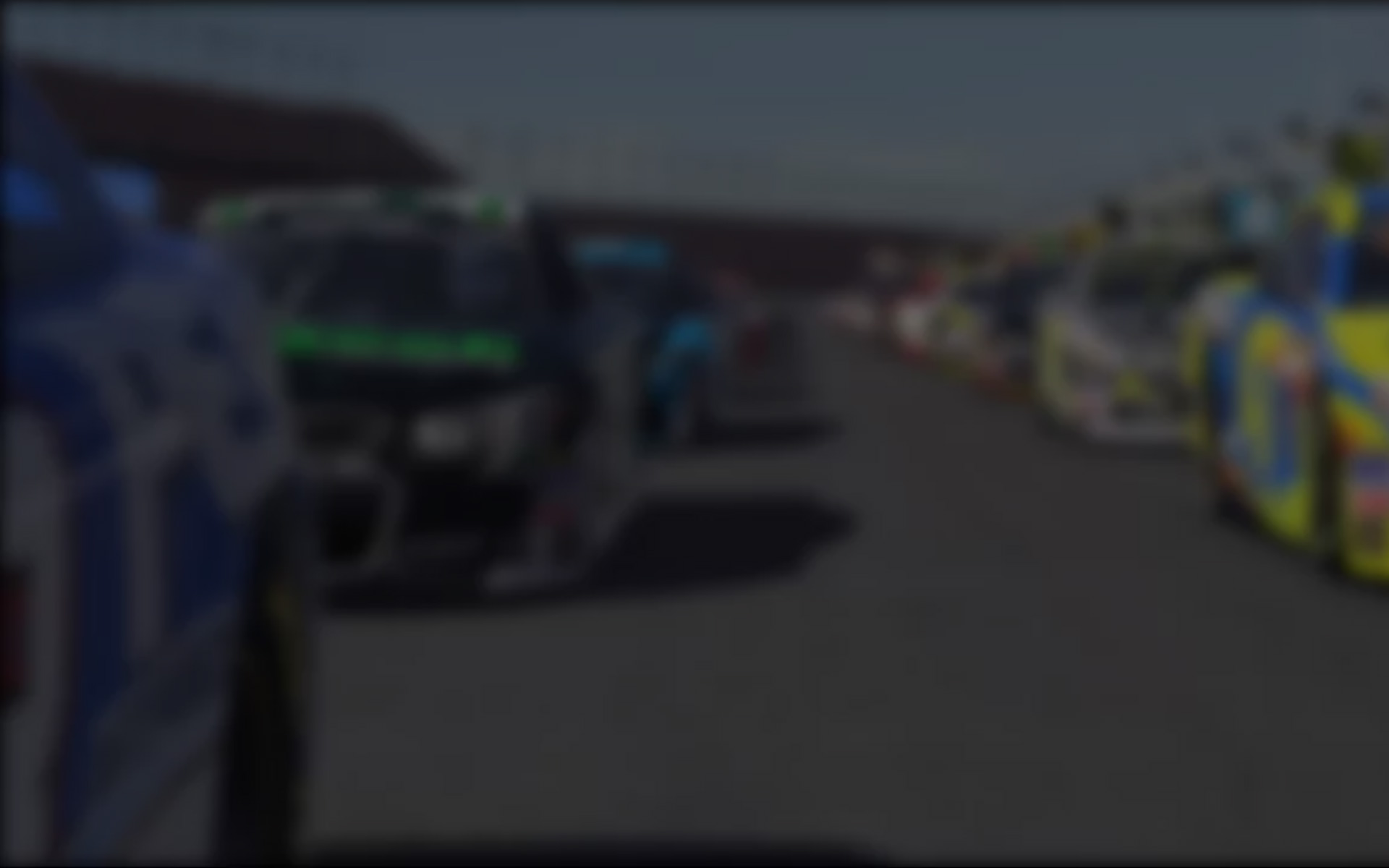 If you want to talk about quick learners, then you've come to the right place. The driver I interviewed for this week's Get to Know joined iRacing in mid-2008, but did not start using iRacing competitively and full time until 2010. When he got serious in 2010, he really got serious. How serious?  He went from a Class C license to an oval pro license in less than half a year. He then went on to compete in the second season of the NASCAR iRacing.com Series World Championship, running in 16 of the 18 total races. This week's featured driver is Joshua Laughton.
The 29 year old Laughton, who currently lives in California, has accomplished a lot on iRacing. In his case, appearances are deceiving.  From a glance at his statistics, you would think he took a similar path then iRacers like Ray Alfalla . . . started back in 2008 then steadily working his way up into the Pro Series and then the NiSWC. While it's true that Laughton started using the iRacing service back in May of 2008, he ran a combined total of 20 oval races and 7 road races in his first year and a half as an iRacer.  That changed in 2010 — to say the least  – when he ran in 305 oval races and 56 road races and visited victory lane a combined total of 95 times.  Not surprisingly, he got his first wins that year at Mazda Raceway Laguna Seca and South Boston Speedway.
Since then, he has continued to race a lot and win almost as often.   I got the chance to talk to him about his thoughts on iRacing and how he feels about his accomplishments in this week's Get to Know…
Q:    How long have you been sim-racing?
A:    I have been sim-racing for 15 years.
Q:    How did you get started in iRacing?
A:    I had a few buddies that came over to iRacing and after awhile I thought that iRacing had the most to offer, so I decided to come to iRacing full time.
Q:    Which race car driver do you look up to the most?
A:    Tony Stewart because he can get in any type of race car and win.
Q:    What type of hobbies do you do outside of iRacing?
A:    Racing, working on race cars and spending time with my family.
Q:    What is your greatest accomplishment on iRacing?
A:    Winning the After Dark 200 Top Split on iRacing. Also, winning the 2011 Season 2 NASCAR iRacing Class C Series (racing) championship.
Q:    What is one long term goal that you hope to still accomplish in iRacing?
A:    Winning the DWC Championship.
Q:    What type of racing do you like to watch on TV?
A:    Mainly NASCAR, but watch NHRA, F1, motorcycle, and off-road racing.
Q:    How do you think your fellow iRacers see you?
A:    Hopefully as a well-respected racer and a nice guy.
Q:    Who is Josh Laughton outside of iRacing?
A:    I'm a pretty laid back guy. I enjoy spending time with my girlfriend, racing and working at my job, which allows to me to travel a lot and go to different race tracks.
Q:    If there was one thing you could change about iRacing, what would it be?
A:    I would change the tire falloff and add in multiple grooves to the race tracks.
Q:    What is one thing that you love the most about iRacing?
A:    All the different cars and tracks you can race at any time.
Q:    Overall, how do you rate your success on iRacing?
A:    Early, I would say really well, lately I haven't been putting as much effort into iRacing and my results have been showing that.
---
You may also like...
---