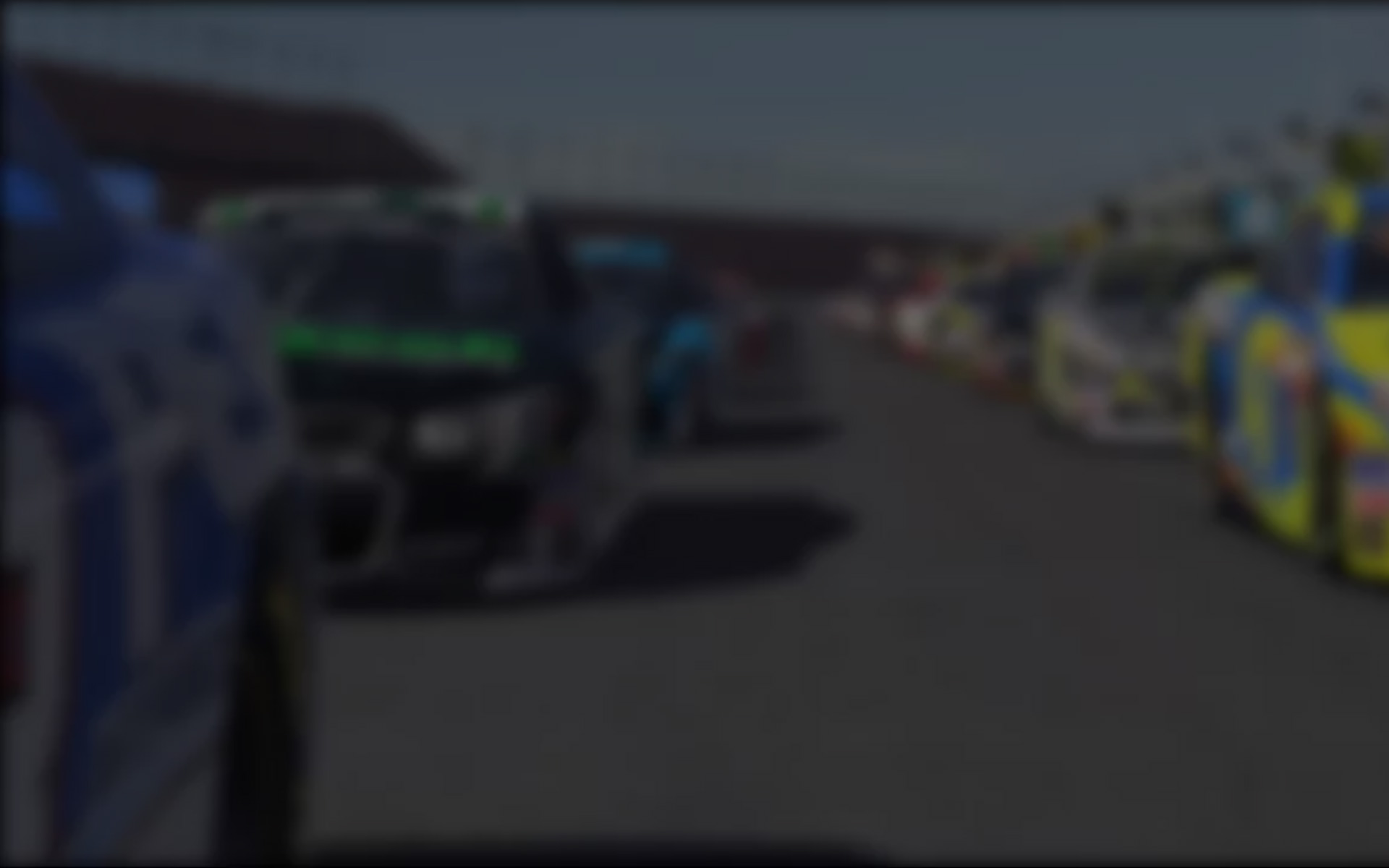 Justin Laxton could possibly be one of the quickest learners on iRacing.com. He joined the service on March 12th, 2013 and since the beginning of the year, his oval iRating has increased by over 1000. Born in 1988, Laxton, who currently lives in Verona, Wisconsin.  He has started 426 oval races and visited virtual victory lane 47 times . . . and finished inside the top five nearly 50% of the time.  In his limited number of road course starts, most of which came in 2013, he has two career victories. His first road win came during one of the four messiest weeks of the year on iRacing: Week 13 at the end of 2013 Season 2 at Summit Point Raceway. With an iRating of 4417, Laxton is definitely on his way to becoming one of the top competitors on iRacing. I had the opportunity chance to talk with Justin in this week's edition of Get to Know.
Q:    How long have you been sim-racing?
A:    Since the first NASCAR racing game in the mid-90s. I took a break from 2006-2011.
Q:    How did you get started in iRacing?
A:    I bought a copy of NASCAR the Game and started racing online. Some guys started talking about it. Fast forward to March of last year when I found my old NASCAR 2003 and went online to find some new paints; ended-up on iRacing's website with a membership.
Q:    Which race car driver in any racing series do you like the most?
A:    I've always been a big Junior fan.
Q:    What type of hobbies do you do outside of iRacing?
A:    I've been getting into wood-working. I'm not very good, but like iRacing, the more I do it, the better I'm getting.
Q:    What is your greatest accomplishment on iRacing?
A:    Winning the NASCAR iRacing Series race at Martinsville last fall.
Q:     What car and track combination on iRacing would you like to drive in real life?
A:    Gen 6 at Bristol or the V8 Supercar at Bathurst.
"I get up at 5am to race on iRacing before work Monday-Friday."
Q:    What type of racing do you like to watch on TV?
A:    Anything I can find!
Q:     How do you think your fellow iRacers see you?
A:    Good competitor who races others clean.
Q:    What are three things that people on iRacing probably don't know about you?
A:    1. I'm married and a have an 18 month old daughter.
2.  Along with my wife, I run Laxton Family Designs. We just started offering custom t-shirts that we're targeting toward iRacers.
3. I get up at 5am to race on iRacing before work Monday-Friday.
Q:    What is your favorite racing series on iRacing and why?
A:    Fixed C Trucks because you can get an official race anytime of the day.
Q:    If there was one thing you could change about iRacing, what would it be?
A:    Larger fields. There's no reason to split 21 trucks at Daytona.
Q:    What is one thing that you love the most about iRacing?
A:    The ability to race against pro and amateur drivers all over the world 24 hours a day.
Q:    Overall, how do you rate your success on iRacing?
A:    On a scale of 1-10, 10 being the best, I'd say an 8.
---
You may also like...
---