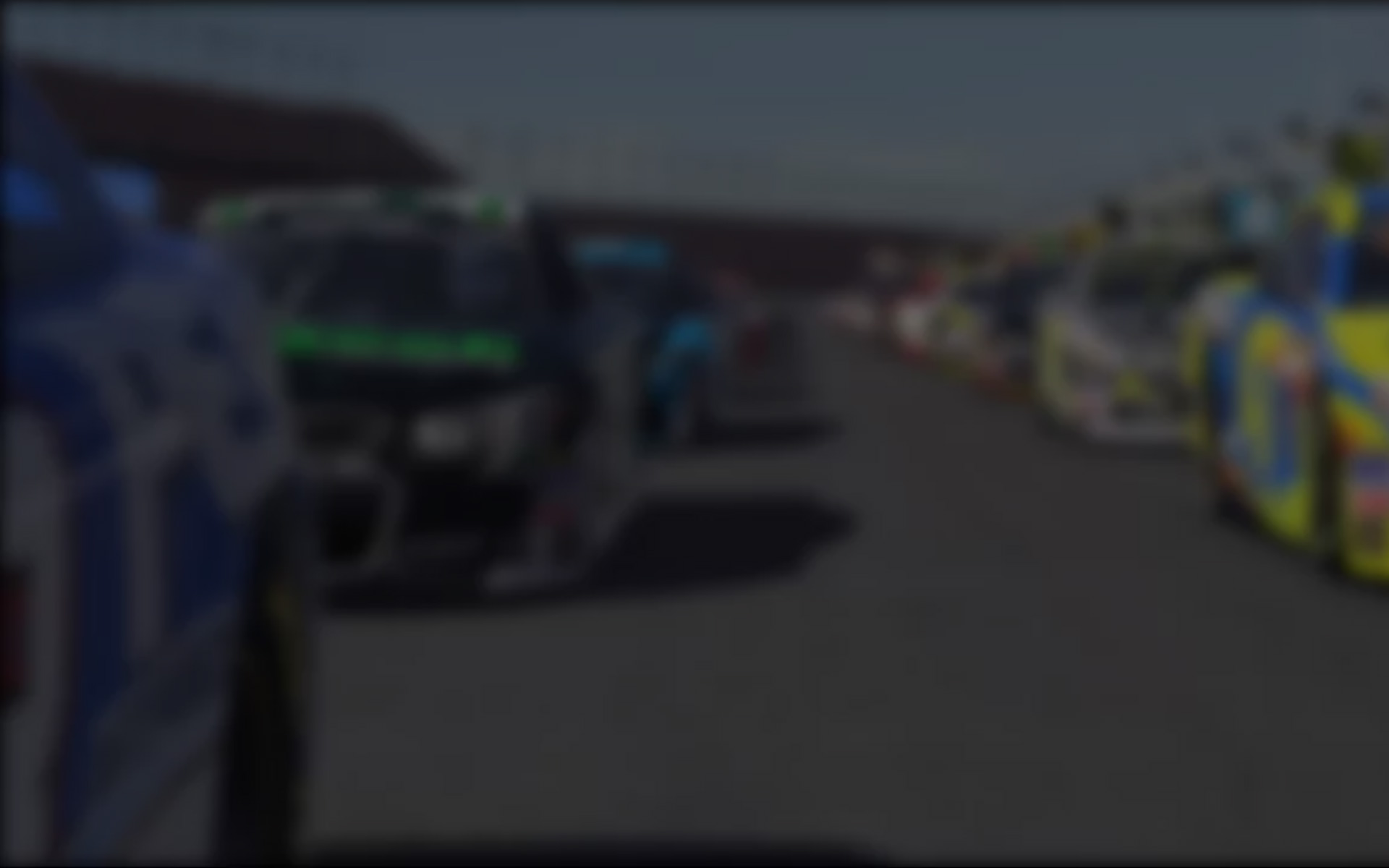 This week, I interviewed Justin Petschauer, a 21 year old from Las Vegas, NV who definitely knows his way around iRacing. A member since October of 2010, Petschauer has competed in 306 oval races and 168 road races, collecting over a dozen victories on both sides of iRacing. So far it has been a record year for him on the road side of iRacing, starting 62 races, collecting six wins and 42 top fives, including eight pole positions. You can tell by these stats that this driver knows his way around a road course, and knows his way around iRacing.
Learn more about him in this week's Get to Know…
Q:    How long have you been sim racing?
A:    I've been in sim-racing since 1998 when I first got the IndyCar Racing 2 sim by Papyrus, but that was offline though. I didn't move to the online world of sim-racing until late 2004 early 2005.
Q:    How did you get started in iRacing?
A:    A friend of mine was hounding me to get it for at least a year or two while I was running IndyCars on the rFactor sim. Eventually (I) caved in to getting it in October of 2010 and the rest they say is history.
Q:    Which race car driver in any racing series do you like the most?
A:    I have a couple that I like the most.  One is the Chevy SS in the Sprint Cup Series and the other is the Chevy Corvette in the American Le Mans Series (if you do not get the hint)
Q:    What type of hobbies do you do outside of iRacing?
A:    I have done some photography on the side during auto racing events here in Las Vegas when I get the chance.
Q:    What is your greatest accomplishment on iRacing?
A:    Surviving this year's Daytona 500 World Tour event after getting wrecked out in last year's Daytona 500.   But at least I finished in style though by sliding across the finish line to finish seventh.
Q:    What car and track combination on iRacing would you like to drive in real life?
A:    The Corvette at Sebring in the 12 hours of Sebring as it is one of my favorite car and track combinations on the iRacing service with how rough the track surface is and how you have to do your best to keep the 'Vette on track whatever the race length.
Q:    What type of racing do you like to watch on TV?
A:    Anything that has four wheels and goes fast as hell I'll watch; example IndyCar, American Le Mans Series, NASCAR, NHRA and Grand-Am.
Q:     How do you think your fellow iRacers see you?
A:    Some say I'm a hothead at times but other times they say I'm a respectable racer, depends on who you ask really.
"I would really love to go back and see the 1995 Indy 500 when Jacques Villeneuve won what Barry Green dubbed the 'Indy 505.'"
Q:     What are three things that people on iRacing probably don't know about you?
A:    One thing most people have come to know is that I do voice impressions on the side for fun.  For example, in the IndyCar oval stuff my Sir Jackie Stewart phrase that he made famous "It's a great day for a motor car race."  Family comes first with me, then racing and my first dream was to become an NHL player before changing to racing after watching my first IndyCar race in 1995 when they opened the season in downtown Miami.
Q:     If you could go back and see one race from the past (past Monaco GPs, Daytona 500s, etc.), live at the track, what race would you choose?
A:    I would really love to go back and see the 1995 Indy 500 when Jacques Villeneuve won what Barry Green dubbed the "Indy 505."
Q:    If there was one thing you could change about iRacing, what would it be?
A:    How about adding the option to start your car from pit road or the garage area during practice sessions no matter what series it is.
Q:    What is one thing that you love the most about iRacing?
A:    The competition is great when you get into a split with people who know what they are doing. That's why I like the late night races more than the daytime and evening races.
Q:    Overall, how do you rate your success on iRacing?
A:    I'd say about at least a 5/10.   I've not had as much success as some of my fellow competitors in the sim; I've had a couple wins here and there with a mix of both good and bad races. Like I said I'd rate my success on iRacing a 5/10.
---
You may also like...
---