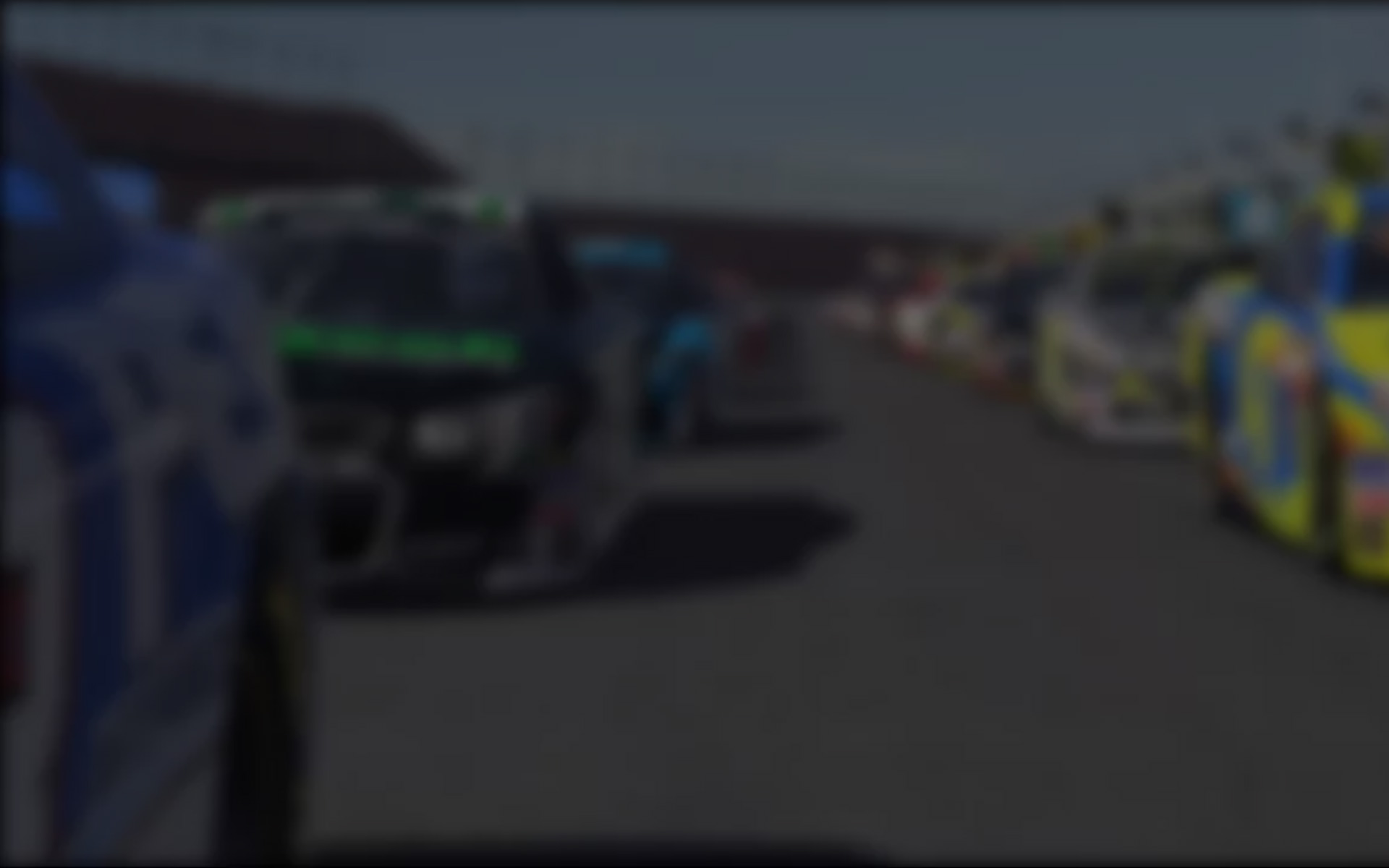 As New Years approaches, people everywhere look forward to what is coming ahead in 2014.  But they also take time to look back on 2013.  Kevin Carr, for one, has a lot to be proud about.
Bucks County, PA's Carr accomplished a lot in 2013 on iRacing.  He has started 989 races and has won 23 times – so far.  In fact, nearly two-thirds of his total career wins have come this year and he has also scored nearly half of this total career top five finishes in the past twelve months. Overall, Carr has started 2212 races since joining the service on November 27th in 2011, taking the checkered flag first 39 times and scoring nearly 600 top five finishes.
But there is more to Kevin then meets the eye, or in this case, the statistics. You can learn more about Kevin Carr in this week's edition of Get to Know…
Q:    How long have you been sim racing?
A:    I just came up on my two year anniversary.
Q:    How did you get started in iRacing?
A:    I was playing a game called Real Racing 2 on my iPad, which was my first experience with online gaming. One of the players had a TeamSpeak channel and we got talking about iRacing and the rest is history.
Q:    Which race car driver in any racing series do you like the most?
A:    Without a doubt, my favorite race driver is the late great Dale Earnhardt Sr. I have to be honest with you; I have not been as excited with NASCAR racing since his passing. For me, he was such a large part of the sport that it's just not the same without him.
Q:    What type of hobbies do you do outside of iRacing?
A:    My hobbies are driving my Harley-Davidson on a beautiful day with a group of my buddies. That has got to be one of my biggest enjoyments, but I also like to go boating and taking my Camaro to a car show or a cruise night.
Q:    What is your greatest accomplishment on iRacing?
A:    My greatest accomplishment on iRacing was when I started a team called Old-School Racing motorsports (OSR). That has led to some great friendships with my teammates Wallace Boyce, Kevin Ford and Charles Lemaire. We get together at least four times a week for racing with the league we belong to: nobullmotorsport. It is just a great league with good racing and a good group of guys!
"There are always races going on somewhere and that's why I love iRacing."
Q:    Out of all of iRacing's recent additions and announcements about the service, which one has excited you the most?
A:    I would have to say the addition of Auto Club Speedway, especially for me being an oval racer. I also like the cap of 17 incidents per race, and realistic weather has been a great addition.
Q:    During the racing off season, what do you do in your free time?
A:    iRacing which has no off-season. There are always races going on somewhere and that's why I love iRacing.
Q:    What are three things that people on iRacing probably don't know about you?
A:    I like Italian food;  I am 90 % Irish and 10% Scottish;  and my favorite TV series is Sons of Anarchy.
Q:    What is your favorite racing series on iRacing and why?
A:    My favorite series has to be a tossup between the NASCAR iRacing.com Class C and Class B series. I equally enjoy racing the two of them. There are always full fields and they're fun to drive.
Q:    If there was one thing you could change about iRacing, what would it be?
A:    The one change I would make is to make the Class B series run hourly instead of every other hour like it is now.
Q:    What is one thing that you love the most about iRacing?
A:    The one thing I love about iRacing is the people. I love the fact that you get to meet people from all over the world and race with them and I am still amazed that we can do that.
Q:    What is your favorite iRacing memory?
A:    I don't have one particular memory but some of the close racing or making it through a wreck that is happening in front of you really gets the adrenaline rushing. Getting to talk about it on TeamSpeak after the race with my OSR teammates is when we usually get a good laugh too.
Q:    What is your favorite holiday?
A:    My favorite holiday has to be Christmas. What's not to like? Friends and family getting together . . .  It's a good excuse to treat yourself to some new sim gear, I know I did!  I just got an ECCI 7000 a few weeks ago. If that's not a good Christmas present to you, than I don't know what is.
---
You may also like...
---