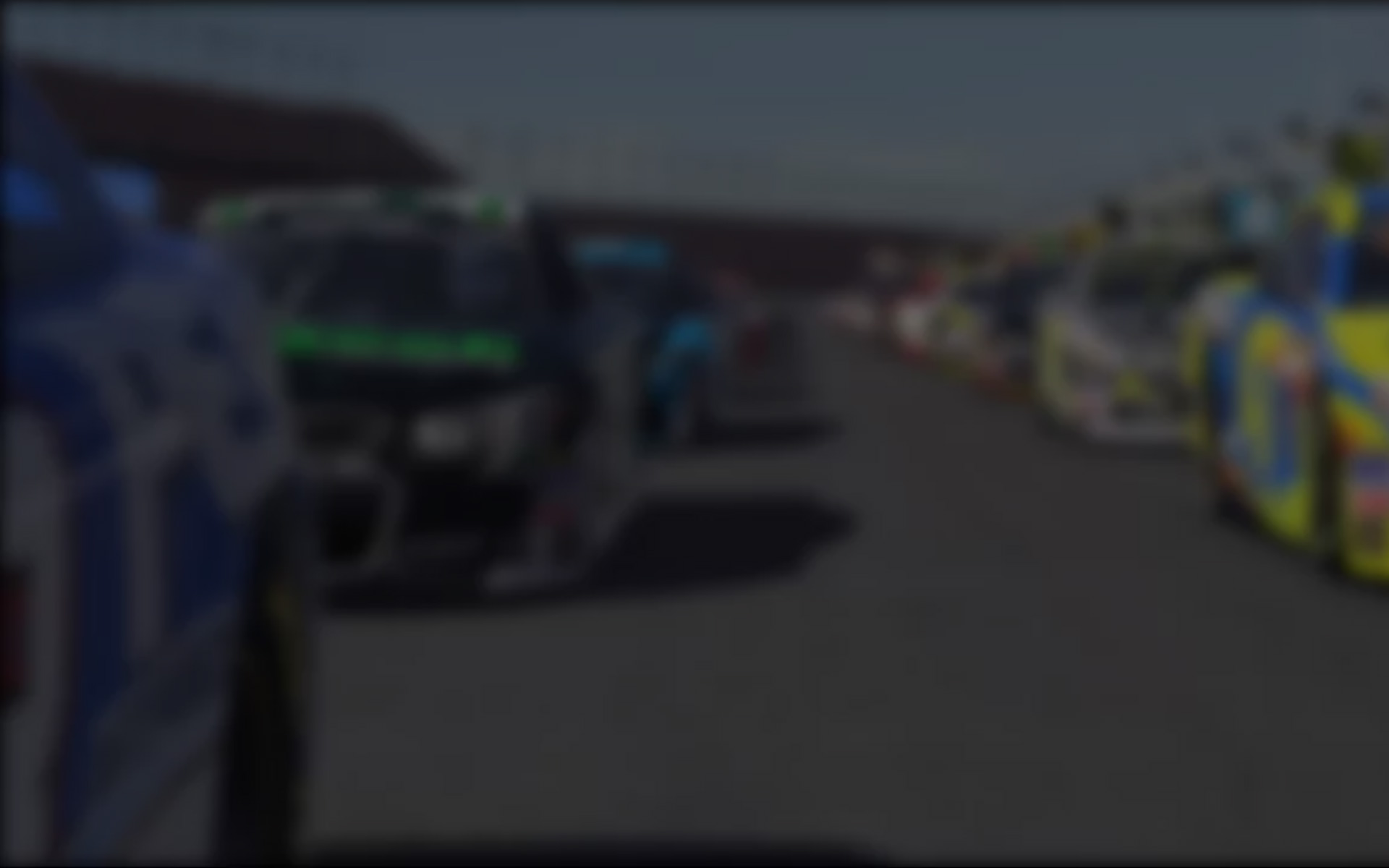 Born into a racing family, Californian Kyle Birnie has had his fair share of success since joining iRacing in August of 2011. He is a 53 time race winner across several different cars on nearly 20 different types of tracks, ranging from the shorts tracks such as Bristol Motor Speedway, to the twists and turns of Circuit de Spa-Francorchamps. As he nears his fourth complete year of iRacing competition, it's time we learn more about Kyle Birnie in this week's edition of Get to Know…
Q:    What attracted you to racing in the first place?
A:    It's in my blood on both sides of my family. My father rode dirt bikes from his teens until his 40s and followed motocross heavily. On my mother's side, my uncle and grandfather race Porsches in PRC events and my uncle raced for a couple years in the Patron GT3 Challenge Series (currently IMSA Porsche GT3 Cup) and has won the 25 Hours of Thunderhill overall four times. So I have always followed racing and have the famous Porsche marque in my family which attracted me to the car world and eventually racing.
Q:    When did you start sim racing and how?
A:    I've played racing games for fun since I was a kid but never really started racing seriously until about six years ago. I started on Forza 3 which carried onto Forza 4 and I ran my own league for four years on both which focused on sports cars and touring cars. Two years ago I wanted something more serious that offered longer races and more of a race car selection which is when I decided to make the switch to iRacing and I will never go back.
Q:    How invested, would you say, are you into your sim racing?
A:    More than I want to know but just like owning a car, there's always room for improvement and always something else you want to add to it. I am planning on building a new setup this fall which I have wanted to do for a couple of years now.
Q:    Your most memorable race on iRacing and why?
A:    It's actually a tie between two races. The first race was the Racespot 24 Hours of Spa last year. It was great because it was a three class race and our team had a car in each class. I was driving the HPD with two others and we were in contention for a podium finish until hour 17 when an off-pace lapped HPD car forced a three wide situation with us and a Ford GT that ended our race. It was my first 24 hour race as a driver and I loved it. The other race was recently in the DGFX World Endurance Series where we drove the Corvette C6.R to a class victory and fourth place overall at the 3hr Bathurst race in very cold conditions with only three incident points. Anyone who knows the 'Vette knows that driving that on cold tires in cold weather is driving on ice so it was a huge accomplishment for us.
Q:     What other hobbies do you do outside of sim racing?
A:    I play any type of sport but currently, it's not really a hobby, I am working towards becoming a PGA or America member so if I'm not racing, I'm at the golf course.
Q:    What work do you do in real life?
A:    I used to work on the team my uncle drove for, Mercer Motorsports, while we traveled around racing. But currently while I'm working on becoming a PGA member, I am in school and doing internships at golf courses across the country during the summers.
Q:    Funniest moment you have had on iRacing?
A:    A few seasons back, I was doing a truck race at Daytona when the trucks would overheat after pushing for about a lap. I was able to team up with another driver who really understood restrictor plate racing and I pushed him past a train of abut ten cars on the outside up to the lead without overheating. When we got to the front, everyone was making remarks of "how much NOS you running" or "what special engine do you have" in disbelief of what just happened. The guy I was pushing had the best response of "I said to myself 'OK I guess we are going for it' and it was twitchy as hell but I just said 'Hang on and whatever happens, happens.'"
"I decided to make the switch to iRacing and I will never go back."
Q:    Most bizarre moment you have had on iRacing?
A:    I haven't had anything too bizarre during races but there is a glitch at some tracks when you hit a wall just right and it shoots the car a couple hundred yards in the air spinning like crazy.
Q:     If you were given the opportunity to race in real life, would you take it and why?
A:    No doubt about it. I absolutely love racing and have only been on the track as a passenger. Being able to drive a car around at speed pushing the limits of it would be amazing.
Q:    Most exciting thing you've in real life this year?
A:    My favorite baseball team is the San Francisco Giants and I was able to go the game recently where they played the New York Mets and Chris Heston of the Giants threw a no hitter.
Q:    Name one place you want to visit this year.
A:    Since I'm an hour outside of New York for the summer, I want to go see the newly opened Ground Zero Museum. I've heard great things about it and definitely would like to see it for myself.
Q:    What is one race you would like to see live at the track that you haven't yet?
A:    The one race that almost everyone in motorsports wants to see, Le Mans. It's been on my bucket list for years and one year it'll happen.
Q:    What is your favorite moment on iRacing from this year?
A:    It would have to be winning the GT1 Class in the DGFX World Endurance Series at Bathurst. It was just tricky conditions on a tricky track and only our third race in the car. And having only three incidents from a slight brush of a wall and two minor off tracks in the three hours during a multi class event with HPDs, GT3s, and C-Specs as the other classes, it was an amazing feeling coming away with a win.
Q:    Tell us about your family.
A:    My parents are both hard working, loving and supportive of me and my older brother, who is an electrical engineer. My uncle is co-owner in a Porsche street and race car shop and races cars himself along with my grandpa . . . and in the past year Grandma too! I'm not married but have a wonderful girlfriend of over three years who didn't know anything about racing before we met but enjoys watching it now.
Kyle Birnie: "I am originally from Sunnyvale, California which is about 45 minutes south of San Francisco in the Bay Area. I'm 25 years old and currently going to school at New Mexico State University majoring in Marketing but specializing in PGA Golf Management. I drive mainly road courses but don't have a specific car. I've pretty much raced everything apart from the F1 car on the road side but I'm probably going to concentrate on the GT1 series and IMSA for S4.
---
You may also like...
---