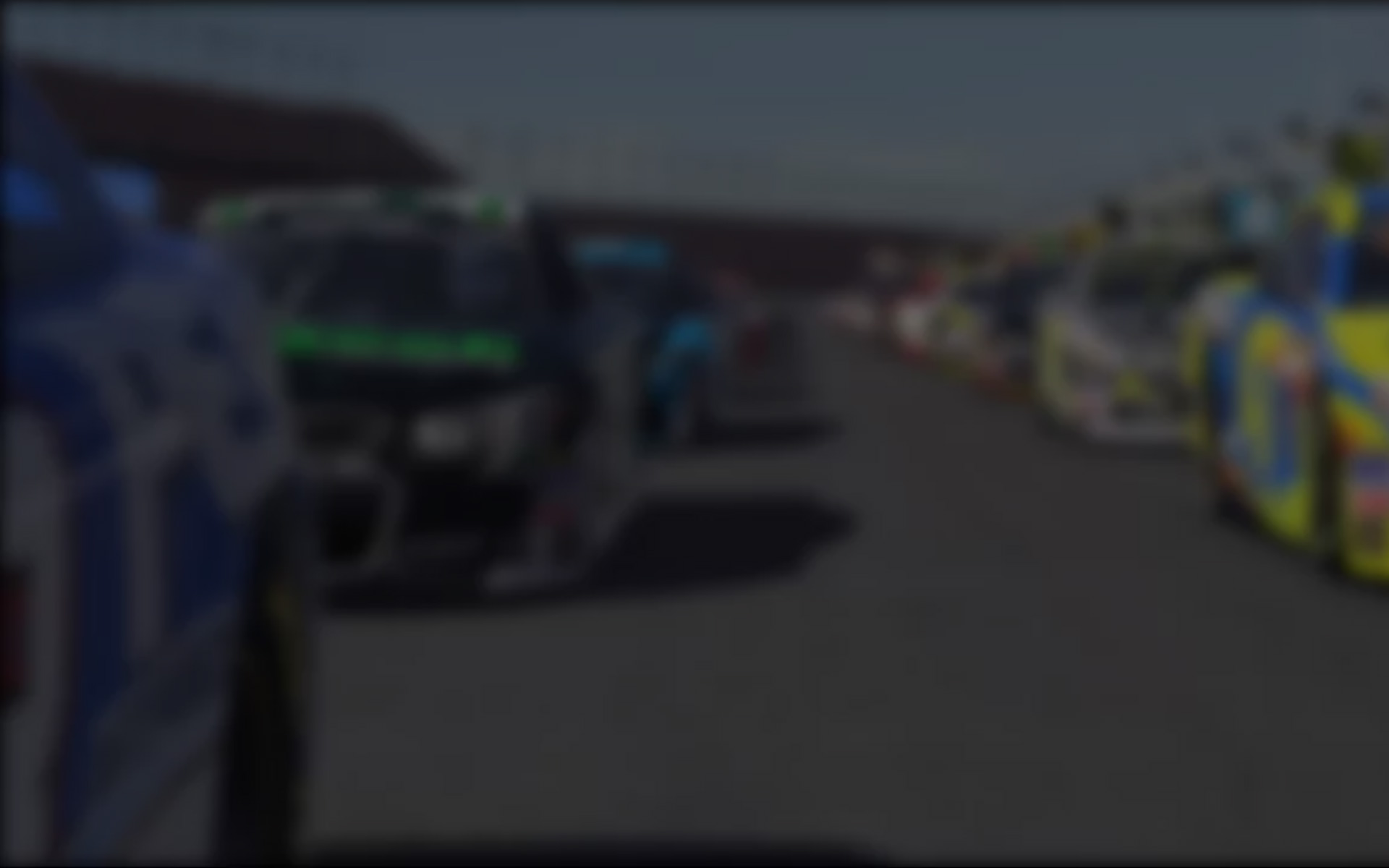 This week, I interviewed a driver who is no stranger to painting cars on iRacing.com. Along with racing the cars on iRacing, he also paints them. As the owner of N.D.D (Nick Del Campo Designs), he paints cars on iRacing as well as real world racecars. Many people know him for the signature lime green logo he places on many of the cars he paints, and if you haven't guessed by now, the driver I interviewed for this week, is Nick Del Campo.
For some iRacers, it might have taken weeks or even months until they got their first win on the service. Nick Del Campo took three days. He scored his first win on October 16th of 2010 in the Legends car at South Boston Speedway, and since then he hasn't stopped.  The New York high school student has started over 400 oval races and has won exactly 40 times, and finished in the top five in 40% of those starts. Obviously, with these statistics, he is definitely no stranger to running up front.
So now you know some of the basics about Nick, but if you want to learn more about this talented iRacer, continue to read on in this week's edition of Get to Know . . .
Q:    How long have you been sim-racing?
A:    I have been sim racing since about late 2008 when I decided that I wanted to play Nascar09.
Q:    How did you get started in iRacing?
A:    I had heard about computer racing in early 2009. I never took it serious until late 2010 when my buddies told me that they thought I was ready for the iRacing Sim.
Q:    Which race car driver do you look up to the most?
A:    I look up to Jimmie Johnson just because he's so smooth in a race car and he is a great role model and champion, on and off the track.
Q:    What type of hobbies do you do outside of iRacing?
A:    I do a lot of hobbies outside of iRacing. I race RC cars such as Pan Car, short course etc. I also do design cars through my company NDD (Nick Del Campo Designs) not only for iRacing but for real life cars, and I paint and create decals for RC bodies and small decals for real cars. I also love to skateboard/ Longboard around town and ride quads and dirt bikes.
Q:    What is your greatest accomplishment on iRacing?
A:    Probably my greatest accomplishment in iRacing would have to be winning three C fixed races at Daytona in one day. I felt like Dale Sr, the way I was cutting through the draft. But I am hoping that down the road there are bigger things out there. 🙂
"I felt like Dale Sr, the way I was cutting through the draft."
Q:    What is one long term goal that you hope to still accomplish in iRacing?
A:    My long term goal on iRacing is to become a big split driver in oval. I really would love to get my iRating into the 4500-5500 range that would be a major goal.
Q:    What type of racing do you like to watch on TV?
A:    I watch a lot of different racing on TV. I am a big NASCAR fan. So I watch everything NASCAR, Cup, Nationwide and CWTS. I also am a big Supercross/Motorcross fan and I follow those series as well.
Q:    How do you think your fellow iRacers see you?
A:    I believe my fellow iRacers (the majority) of them don't look at me as good. They look at me as just a "kid" who should not be on iRacing. But lately I have been earning the respect of other racers and bigger names.
Q:    Who is Nick Del Campo outside of iRacing?
A:    The Nick Del Campo outside of iRacing is just a typical high school teenager who has a passion for racing and loves to just hang around.
Q:    If there was one thing you could change about iRacing, what would it be?
A:    If there was one thing I would change about iRacing it would have to be a SR system. I have lost SR in too many incidents when it was nowhere near my fault, and I lost more SR than the person who caused the wreck. I feel there should be a way where you can get SR back by sending in your replay to iRacing.
Q:    What is one thing that you love the most about iRacing?
A:    The one thing I love most about iRacing is two things. One – you never know who you're going to see. The other day I was racing a race and Scott Speed was in there. I've had that happen a lot in iRacing which is pretty cool. Two – the realism is amazing. Just love the fact that every adjustment every steering input you feel. I also love just how iRacing created the aero models where you get loose when someone is behind, etc. I also am a BIG speedway racing fan and iRacing has it mastered with the drafting models!
Q:    Overall, how do you rate your success on iRacing?
A:    My success on iRacing on a scale of 1-10 I would have to rate it a 7. The reason is I am a very successful legends racer who really likes to tinker with those cars and, heck, who does not like winning? When I run stock cars I usually run fixed so I really can't give myself a fair rating there, even though I am competitive in all three fixed series.
---
You may also like...
---