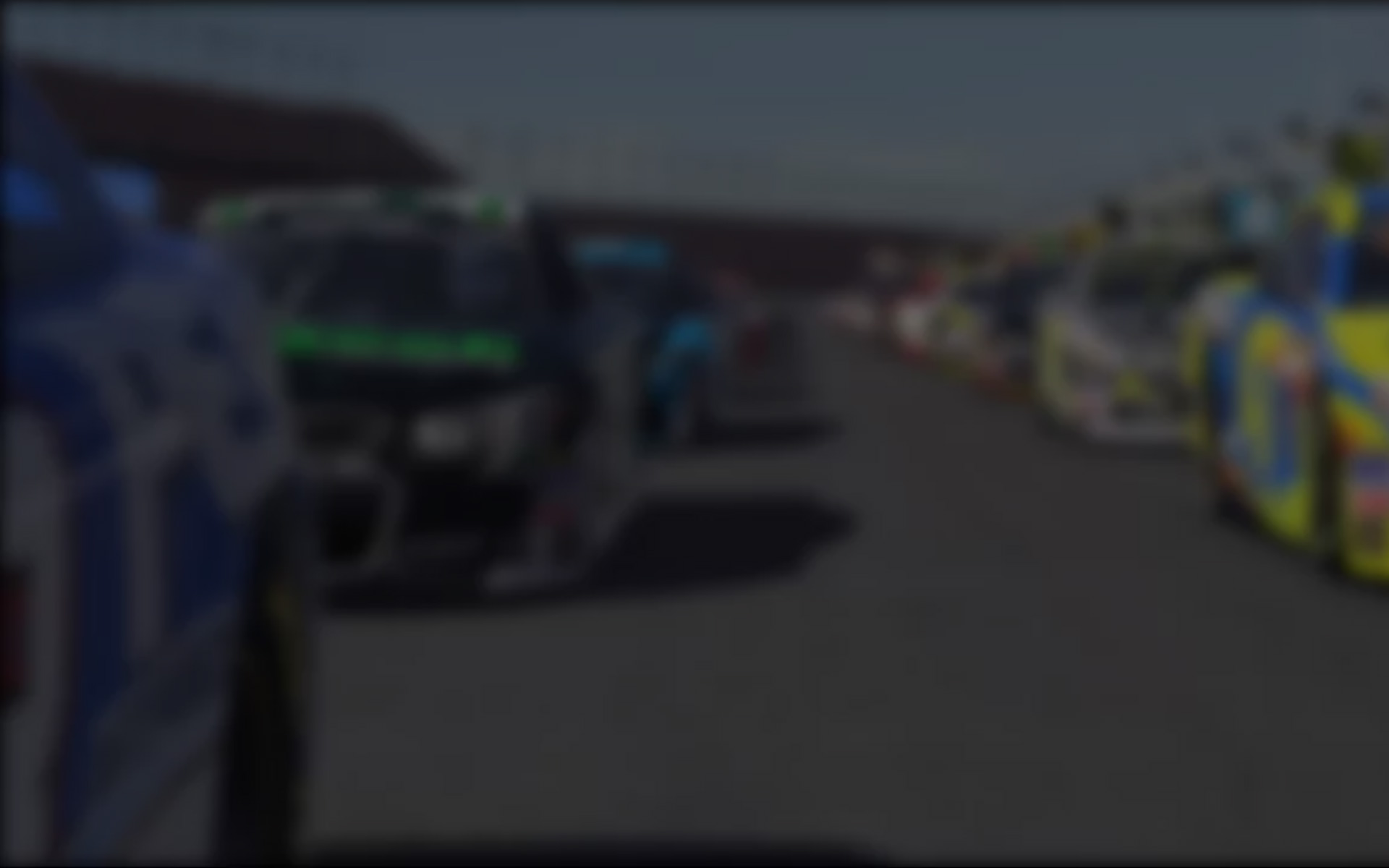 January 25th, 2016 by David Ifeguni
iRacing does a lot to ensure that their thousands of members enjoy the world's best racing game each day. It is hard to imagine and thank them for what they do. But iRacers like Phillip Jansen van Rensburg  have decided to give back to the sim racing community. Starting last year, Rensburg, racing out of Melbourne, Australia, has pushed to add advanced force feedback wheel technology to the racing simulator service. His efforts have come to fruition with several iRacers now utilizing the technology. However, his activity on the virtual track is even more impressive. In 264 starts on road courses, Rensburg has driven to victory lane 10 times and has placed in the top five in 94 official races. His most rccent win came in August at Canadian Tire Motorsports Park in the Blancpain Sprint Series.
You can learn more about "Beano" in this week's edition of Get to Know…
Q:     What attracted you to racing in the first place?
A:    I have been building road-racers since the late 80's. I have always enjoyed speed and the associated adrenaline rush. As it was not practical for too long, I naturally migrated to sim-racing. I discovered iRacing via our local OCAU forums in 2012 and have been having fun since.
Q:     When did you start sim racing and how?
A:     I was introduced to an NFS at a friend's house in South Africa in the middle 90's. Later titles included TOCA 1 and 2, the GTR and GTR2 titles, as well as a few others.
We had a few LAN-parties during that period too. Fun times those were. I was however, looking forward to a day where the technology/sim environment would support global online participation.
Q:     How invested, would you say, are you into your sim racing?
A:     I take iRacing pretty seriously, due to extensive travels I don't have as much time as I would like to practice and race, but I enjoy every opportunity I have.
I am pretty much a lost cause with hardware. I believe that one can never have enough bits and pieces. I own two high-end rigs, a Hyper Stim and a Nixim setup, both kitted out with triple screens, hydraulic/load-cell pedals, as well as Direct-Drive FFB wheels.
Q:     What other hobbies do you do outside of sim racing?
AA:     I have fun tinkering with computers and electronics. I spend hours reading up on all things from Singularities and M-Theory, to telepathy and over-unity devices. I also enjoy reading the occasional good novel.
Q:      Tell us about real life job . . .
A:     I am the Director of Services in Asia Pacific and India for Valmet Automation, a global Automation Supplier in the Pulp and Paper, Power and Marine environments.
Q:     Funniest moment you have had on iRacing?
A:     There are many, but one in particular was racing the wheels off in the old V8SC series around Mosport Park, sitting comfy in 2nd or 3rd in split two, and ending up on my roof in Moss Corner.
Next moment, a mate posted a photo-shopped image on our local forums, of the car upside down, with the text: "Beano, you're doing it wrong." That cracked me up with laughter.
Q:     Most bizarre moment you have had on iRacing?
A:     Leading a top-split GT3 race in the Ford GT3 around the same Mosport Park last season, 15 seconds in the clear, unable to avoid a spinning back-marker as I was about to enter the pits for a refuel. Blah. I was pretty annoyed with myself.
Q:     If you were given the opportunity to race in real life, would you take it and why?
A:     I love the adrenaline rush, I have always been a speed junkie. My dream would be to run the DW12 around Road America, Road Atlanta or Watkins Boot. I really enjoy the car on the service; it would be rather special to give it a go in real life.
Q:     What's the most memorable thing that has happened to you or that you've done last year?
A:     Working hard to bring DIY Direct Drive FFB wheel-technology to the community here at iRacing. With the help of a few others, the movement has now gained critical momentum and it indeed is special to see more members enjoying the simulator as it was meant to be.
Q:     What is one race you would like to see live at the track that you haven't yet?
A:     F1 around Interlagos
Q:     What is your favorite moment on iRacing from this year?
A:     I was humbled by the positive response and contributions from the community when I requested donations to sponsor a direct-drive FFB wheel to David Tucker. A great group of guys. Thank you again, all!
Q:     Tell us about your family.
A:     I am happily married 24 years, enjoying my Wife's support in my iRacing endeavors
We have 4 cats, which doubles up as our children. My Wife is the one running the house (isn't it always the case?)
If I had to choose again, I can only hope for the same Wife (in case she reads this!)
On a serious note though, I would pretty much be lost without her.
---
You may also like...
---