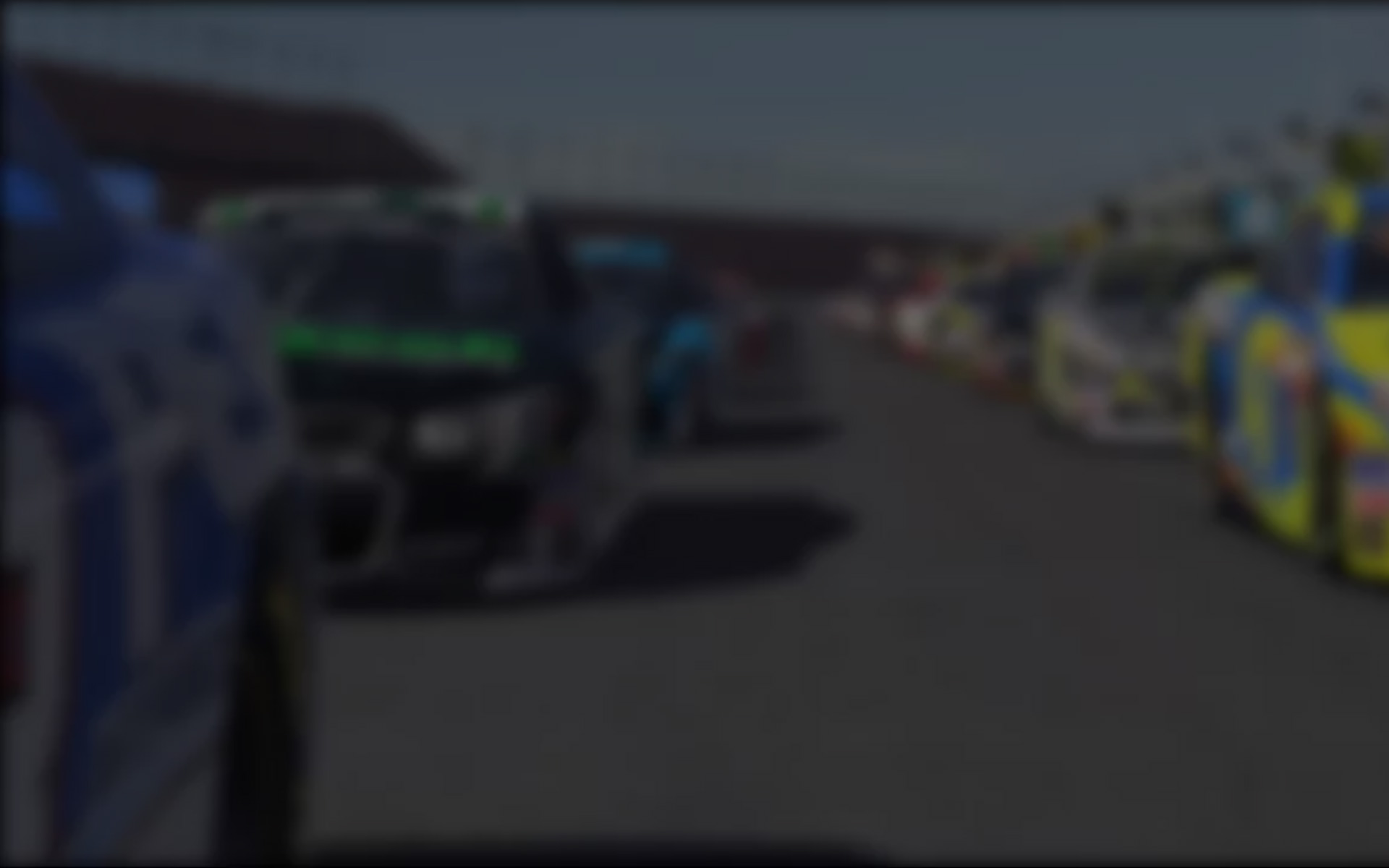 Since June 25th of 2008, Ryan Field has been a part of the iRacing community and if you look his career statistics, it is no wonder he has over a 6000 oval iRating. In his 480 career oval starts, he has been to victory lane and has started on the pole nearly 75% of the time, which is something not even the 2013 NASCAR iRacing.com Series World Champion Tyler Hudson can say.
Ryan has finished in the top five in 417 out of 480 starts. On the road side of iRacing, he has 136 wins in 244 and has finished in the top five in all but 41 starts. A majority of iRacers would be very happy to have one championship in any division on iRacing, Ryan has six overall championships on iRacing.  Perhaps even more impressively, those titles have come in five different series.
So although he may not have a pro license, Ryan Field is definitely one of the top iRacers on iRacing.  You can learn more about him in this week edition of Get to Know…
Q:    How long have you been sim-racing?
A:    I think I started sim-racing in 2005 or so playing Grand Prix Legends with a controller. I have been playing racing games for much longer than that, though. Need for Speed: High Stakes was the first game I played with a steering wheel – that came out in 1999.
Q:    How did you get started in iRacing?
A:    I started playing iRacing when I got an invite right when they first started handing them out in June of 2008.
Q:    Which race car driver in any racing series do you like the most?
A:    This is a tough one as there are so many. If I had to pick a single driver, it would probably be Tony Stewart for his ability to drive and win in pretty much everything.
Q:    What type of hobbies do you do outside of iRacing?
A:    I love autocross, and I've been doing that pretty much every weekend for the past two years with a 1996 Mazda Miata. When I'm not doing that, there's usually a car in pieces in the garage. I also enjoy bowling and golf.
Q:    What is your greatest accomplishment on iRacing?
A:    Winning the Grand-Am championship in 2012 Season 3.
Q:    What car and track combination on iRacing would you like to drive in real life?
A:    I'd have to probably go with the Miata at VIR.
Q:    What type of racing do you like to watch on TV?
A:    Anything I can find. I follow Formula 1 and Indycar the most.
Q:    How do you think your fellow iRacers see you?
A:    I would like to think that they see me as a helpful, clean racer.
Q:    What are three things that people on iRacing probably don't know about you?
A:    Oh boy…I won the NH Doubles Championship in Candlepin bowling when I was younger. I helped write the iRacing Beginners Guide. I am very claustrophobic (that makes working under a car pretty difficult).
"When I'm not (autocrossing), there's usually a car in pieces in the garage."
Q:    What is your favorite racing series on iRacing and why?
A:    Grand Touring Cup. It's modeled fairly closely after the Continental Tire Series, which if I could race in any series in real life, I would probably pick that.
Q:    If there was one thing you could change about iRacing, what would it be?
A:    I would love to see iRating on a per car basis.
Q:    What is one thing that you love the most about iRacing?
A:    For the most part, the community. It has introduced me to many people who I'm now good friends with in real life that I never would have met otherwise.
Q:    Overall, how do you rate your success on iRacing?
A:    I would rate it very high. I've been able to compete with some of the best sim-racers in the world, and even managed to beat a few of them on a rare occasion. I can't really complain about that.
---
You may also like...
---