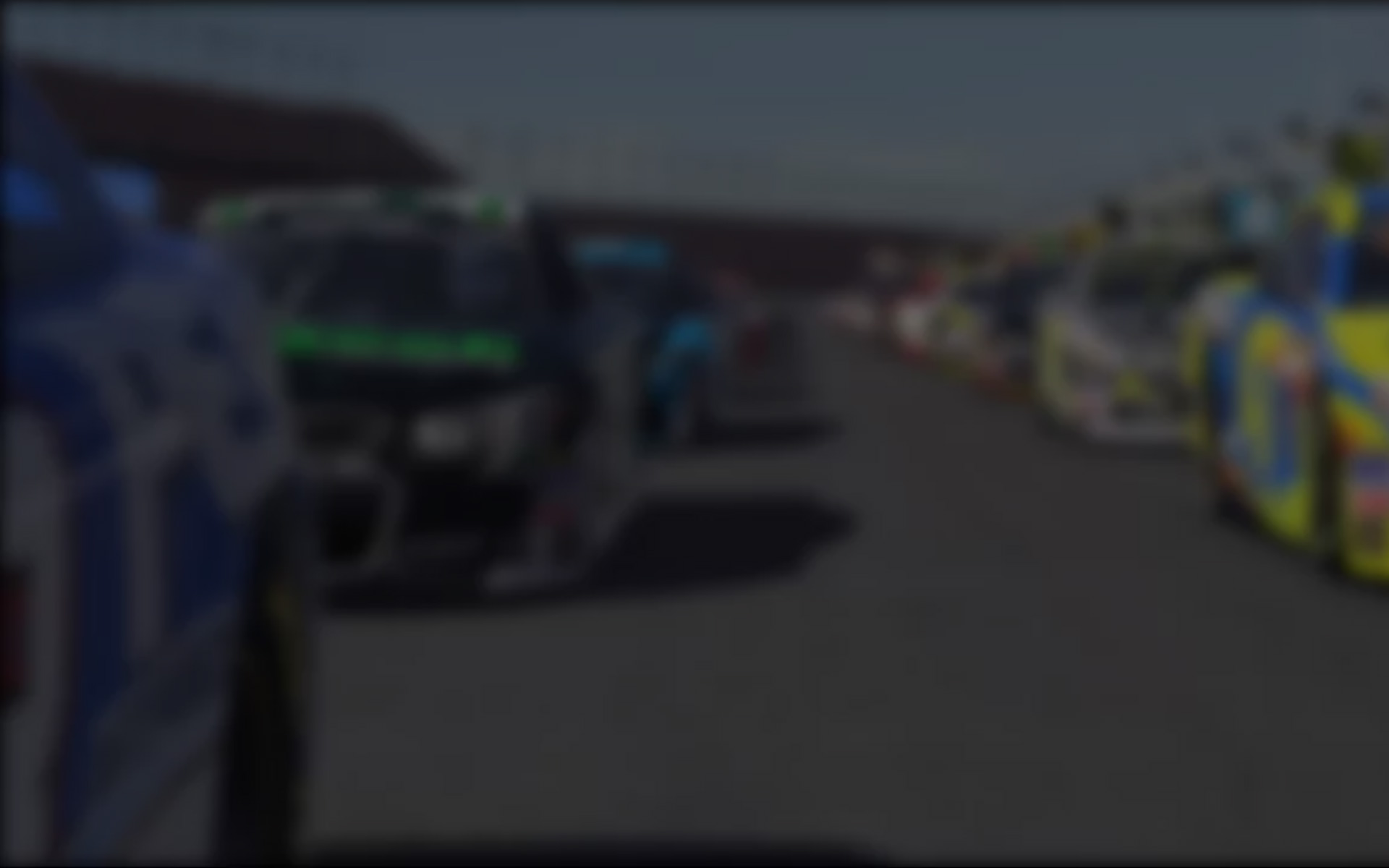 Foreveralone Motorsports is a race team currently competing on iRacing.  The team began as a joke between Jack Breueker and another iRacer but at the end of the last season (2012 Season 2), they decided they wanted to become a full, competitive team "going big time in sim racing."  The team currently consists of six drivers: Devin Smrekar, Dylan "The Downer" Goodin, Blaze Carlson, Robbie Johnston, Davey Scovel and Breuker.  Breuker and Smrekar are the co-founders and co-owners of Foreveralone Motorsports.
Breuker, a 17 year old from Akron, Ohio, grew up in the town of Chico, California and began racing in 250cc Outlaw Dirt Karts in the summer of 2009. On iRacing he is one of the top oval racers and road racers. With an oval iRating of 4038 and a road iRating of 3787, you will most likely see him in the top splits of every race. He currently has 55 wins on the road side of iRacing and 13 wins on the oval side, dating back to the summer of 2010.
Smrekar, age 16, currently resides in Racine, Wisconsin and is also a very accomplished iRacer. He has 30 wins and an iRating of 3497 on the oval side of iRacing. On the road side of iRacing he has scored 12 victories, 41 top fives and seven poles in just 96 starts. Last week I was able to talk to each of the co-owners about their team, their careers on iRacing and their similarities.
How long have you been sim-racing?
Jack: I have been sim racing for two full years now.
Devin: I've been around iRacing for just over two years as of now.
How did you get started in iRacing?
Jack : While I was just looking around on nascar.com, I saw an advertisement on the side of the page with a quote from Dale Jr saying how authentic and exciting the iRacing sim was. I looked it up on both Google and YouTube, which eventually led me to find out about the other sims available on the market as well.  So as a result, I spent about a month debating between iRacing, rFactor, and NR2003. Eventually I decided to go with iRacing, and I am proud to say I did looking back on it.
Devin : I honestly can't remember. I tried to do it during the 2009 Coke Zero 400 but gave up and returned in February of 2010.
Out of your entire career oval wins, which one is the most memorable?
Jack: Just last season in the Trucks (fixed) at Richmond. I had been racing trucks part time ever since I joined iRacing, so a good year and a half, but I had never won a race. I am not very good on Ovals (despite my kind of high iRating), but I pulled it off when I passed a few cars, and had played some two tire strategy to gain track position (thanks to my teammate Devin Smrekar for that call). It worked out in the end, and it was really a special win for me, considering how I was winless in the trucks for a year and a half before that.
Devin: Probably my first C fixed win a few weeks ago at Kentucky. I restarted in P5 with just a few a laps to go and ended-up beating Steve Sheehan and the others in a drag race out of turn #2 when the yellow flag came out. It means a lot to be able to run with the fast guys.
Out of your entire career road wins, which one is the most memorable?
Jack: Winning my split in the 2012 Daytona 2.4 was pretty special. I also won the first ever official Star Mazda race at Okayama, so I would say it is a tie between those two.
Devin: Winning my first Mazda Cup race for sure. I beat Ladislao Sainz Chaveli, so I'm guessing he was good.
What type of hobbies do you do outside of iRacing?
Jack: I enjoy playing golf, indoor karting, studying various forms of Social Sciences, and let's just say some the other things I do in my free time I probably should not say on here.
Devin: Things that probably aren't supposed to be talked about on here. I guess we can leave it at that. I do however love writing songs and playing piano
What is one long term goal you want to accomplish in iRacing?
Jack: Winning a championship would be nice. Also beating Tom Sullivan2 in an Indycar fixed race would be an accomplishment. I have finished second to that driver at least 20 times in the past two seasons.
Devin:  I don't have many goals as I mostly don't race competitively, but I would love to become a Pro Driver someday. I don't plan on running for Pro until I know I can do it.
What type of racing do you like to watch on TV?
Jack: The NASCAR Sprint Cup series is the racing series that I watch the most.  I also very much enjoy watching Grand Am and Indycar, but I am always open to watch any form of motorsport.
Devin: Boy I tell you what, I love seeing those left turns. NASCAR is by far my favorite; I don't consider it a sport but rather a lifestyle. I live and breathe NASCAR.
How do you think your fellow iRacers see you?
Jack:  In the forums I am probably viewed as a whiny Jeff Gordon fan (guilty as charged). In general though, I am probably viewed as kind of a troll who has no friends (foreveralone), who likes to Rick Roll people under caution and type in gibberish in text chat. However, I at least hope that I am viewed as a clean racer by the community, which I do personally see myself as.
Devin:  As someone who says a lot of stupid stuff in chat haha. Yes I know, I've done some regrettable things and I acknowledge I was wrong. We all have our moments but I tend to forgive and forget. Because if you don't, well just look at the forums.
Who are you outside of iRacing?
Jack: Pretty much what I am inside of iRacing. Kind of a loner who is ridiculously good looking yet has girls running away from me in every direction, and who likes to get on peoples nerves on the Internet just for kicks.
Devin:  Devin Smrekar is a handsome young man who happens to be Foreveralone. But I do prefer the term Foreveravailable!  Ladies hit me up.
If there was one you thing you could change about iRacing, what would it be?
Jack:  I would change the way official series and championships are structured. I am not going to go into major detail, but I will say that having more premier format series would definitely help, as I feel that the 24/7 pickup racing format is not working as it is supposed to anymore outside of Rookie and D class series.
Devin: Personally I love iRacing. I mean the aero package and the physics package needs work. But I feel as though most of the time I do get what I pay for. That is of course, besides the overly confident members who think they are better than everyone else. But you will get that everywhere nowadays. So I just have fun with it.
What is one thing you love the most about iRacing?
Jack: Just the overall environment of iRacing. Despite some shenanigans, iRacing is by far has the cleanest online racing around in my experience. I love the competition and the laser-scanned tracks. I know this may rustle some jimmies, but when it comes to the car physics, I really do not care that much to be honest. I will always support iRacing staff in trying to improve the physics for the user base, and I get that many people demand a more realistic driving experience than what we have now, and that is fine. But the realism of the cars is just not super important to me, because quite frankly, I will never get close to driving an F1 car at Circuit de Spa Francorchamps, or an Indycar at Indianapolis Motor Speedway, or a NASCAR Sprint Cup car at Darlington Raceway. All I can ask is that the cars remain fun and satisfying to drive, and as of right now, they are, at least in my opinion.
Devin:  League Racing. I belong to Gunr4sR which is a league that mimics multiple NASCAR series. We have all the same rules and same schedule. Go check us out at www.gunr4sr.com.  Were always looking for new members! We have a lot of fun over there.
Overall how do you rate your success on iRacing?
Jack: Fairly good. I do admit that most of my oval track success comes from Superspeedway racing, and that much of my road success comes from sub-par competition from other drivers. But I finish in the top five 62 percent of the time of road courses, so I must be doing something right!
Devin: My success as a driver has been very good on restrictor plates (tracks). Other than that it has had its ups and downs. Gotta get downs on Friday.
What is your favorite car and track on iRacing?
Jack: Favorite road car and track is the Indycar and Virginia International Raceway. Favorite oval car and track is the Sprint Car and the Toyota Speedway at Irwindale.
Devin:  Nothing beats the good ole Late Model at any Road Course.  I think of the Late Model as iRacing's most diverse car. You can run it anywhere and it produces great racing. Not to mention it's a blast to drive. Other than that, I love any NASCAR car on a Superspeedway.
What is the overall goal that you want to see Foreveralone Motorsports accomplish?
Jack: When we started Foreveralone Motorsports, our main goals were just to have fun and earn respect on track. We would like a championship, but we will really have to work for that. I guess we would just like to be taken seriously, which I know is hard considering we are named after an internet meme, but we are really putting forth effort to earn a good reputation on track. From my observation, some of the sim racing teams are often involved in and start many on and off track shenanigans here at iRacing, and it really gives certain individuals or groups of individuals a bad name. Foreveralone Motorsports as a team has no interest in being involved in any part of that, as all we are out to do is race clean and respectfully, make some imaginary friends and gain some non-existent fans, and have a few laughs along the way.
Devin: Primarily I just want my team to be known as a clean racing team that knows how to get the job done without being a fool about it. I can't stand running with high iRating drivers that think they should be treated better than everyone else. This is why I keep my iRating around the 3500 range. I definitely see us winning many races. In our first week and a half as a team, we have over 10 wins. I love everything we have going on. Everyone will hear from us very soon. I promise!
---
You may also like...
---